You Can Protect Your Skin While Still Living Your Best Summer Life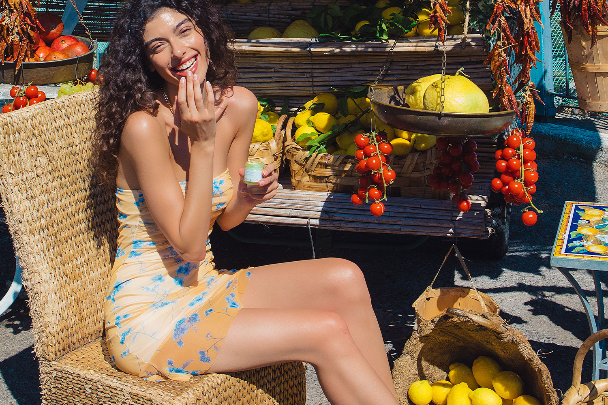 Sometimes the fear of a wrinkle dominates: how are you supposed to go to the beach if more than two hours of sun exposure a day is bad for the skin?
According to dermatologists, it's fine to have fun in the sun as long as you take a few precautions. 
It may seem obvious to apply sunscreen before spending the day at the beach, but many people are still uneducated about sun-related health hazards. 
If you're looking to survive the summer months without your skin suffering the consequences, take a look through our top tips for living your best skin-friendly summer life.
HOW TO PROTECT YOUR SKIN IN THE SUN
A Hat is Your Bestie
Protect yourself from skin cancer-causing UV rays by wearing a wide brimmed hat every time you hit the beach. This is actually a dermatologist's favorite sun safety practice for maintaining healthy skin during the summer months.
Another derm-approved suggestion: a UPF hat. It offers the double protection of an additional layer of sunscreen.
Shield Your Eyes, Too
Did you know spending too much time under UVA rays without eye protection can cause cataracts? You can prevent this from happening by investing in sunglasses with built-in UV light protection. 
When purchasing them, make sure they block out at least 99% of UVA and UVB radiation to stay sun-safe. 
Invest in Protective Clothing
Take sun safety to the next level by wearing long-sleeved shirts and UPF clothing. 
UPF clothes are made with special fabric that provides the same type of UV protection as your daily sunscreen. Dermatologists say they're so good, you don't need any other ultraviolet protection.
See, the more exposed skin you have, the higher your chance of suffering skin damage. By covering up your skin, you can enjoy the summertime without heightening your risk of skin cancer. 
Load Up on Sunscreen
Use sunscreen every day - even on cloudy days because the sun's rays are still present. Opt for a broad-spectrum sunscreen with a minimum of SPF 30. Go for a higher SPF if you're particularly fair-skinned. And if you only plan on going out for half an hour or so, you can get away with SPF 15.
"Ultraviolet rays that are the cause of sun damage and skin cancer are always present," says Dr. Shilesh Iyer, M.D., a Board Certified dermatologist. "They are independent of cold or hot weather, and are not blocked by clouds. On overcast days, only visible rays (but not UVB rays) from the sun are blocked. The best way to protect the skin is with sun protection."
If you intend on spending the day splashing around in the pool, opt for water-resistant sunscreen, as this will ensure your skin remains protected from UV exposure while you're in the water.
Tip: Heat and humidity can cause the breakdown of sunscreen, so make sure you keep your sun protection factor lotions in a cool, dry place.
... But Not Before You Slather on Vitamin C Serum
"Vitamin C serum is a skin saver that works well with sunscreen to prevent damage from strong UV rays," explains Mona Gohara, a Connecticut-based dermatologist.
Every time you wear sunscreen, apply a layer of vitamin C serum first. It can help fight hyperpigmentation, brighten dull skin, and prevent premature aging.
You don't need much. Just a few drops for an extra layer of UV radiation protection.
AND IF IT'S TOO LATE ...
You know, life happens. So if you ended up spending a few more hours lying by the pool than you intended, and now you're looking a little red, chill. There are some things you can do to ease the pain (and the lobster-hue!).
Indulge in an Intensive Cooling Treatment
First things first, you want something to soothe the soreness, right? Sunburn is a bummer, but you can speed up your recovery by applying cooling, anti-inflammatory, conditioning skincare products. Truly's Mary Jane CBD Glow Mask is an aloe-infused formula packed with potent anti-inflammatory properties to help reduce redness and irritation quickly and easily. 
Before using, refrigerate the product so that it's super cool and soothing. Next, apply a thick layer on clean skin, and leave it on for 10-15 minutes so it can sink into your skin and work its magic. Rinse with cool water. For an intensive cooling treatment, apply a thin layer as the last layer of skincare. Leave it on overnight.
Hydrate!
Next, you want to replenish moisture in the skin by using a hydrating, calming formula like Truly's Buns of Glowry Butt Serum. If you're someone who spends a lot of time on tanning beds, you'll know how dry sunburn leaves your skin. To infuse your skin cells with moisture, use a product packed with nourishing, hydrating ingredients like that in Truly's formula. 
After showering or bathing, apply several drops to the bum area - or any affected area. Rub in until fully absorbed. You can also put this in the fridge for a few minutes before using for a nice, cooling effect.
Seal in All That Hydration
Moisturizers are a must if you're dealing with sunburn. Look for a repairing moisturizer such as Truly's Pineapple Haze Sensitive Skin Body Balm. It's made with pineapple extract which contains bromelain, a powerful enzyme that hydrates, repairs, and exfoliates skin.
Applying this directly after a day in the sun will reduce the negative side effects of sunburn, like peeling and itching. 
Apply this lotion onto areas you want to treat, and re apply as often as needed! Once again, feel free to stick in the refrigerator prior to using for an intensive cooling treatment.
You'll also find all these products in our After Sun Kit for some post-UV skin rehab.
According to The American Academy of Dermatology, sun exposure is a leading cause of skin cancer. So in the future, always stay protected while out in the sun. Applying sunscreen daily and wearing protective clothing can significantly reduce the risk factor of different forms of skin cancer, such as melanoma. 
If you're experiencing painful blisters or rashes, visit a health care provider for advice and treatment. 
Share
---