And the Two Best Vegan Hair Masks of 2020 are …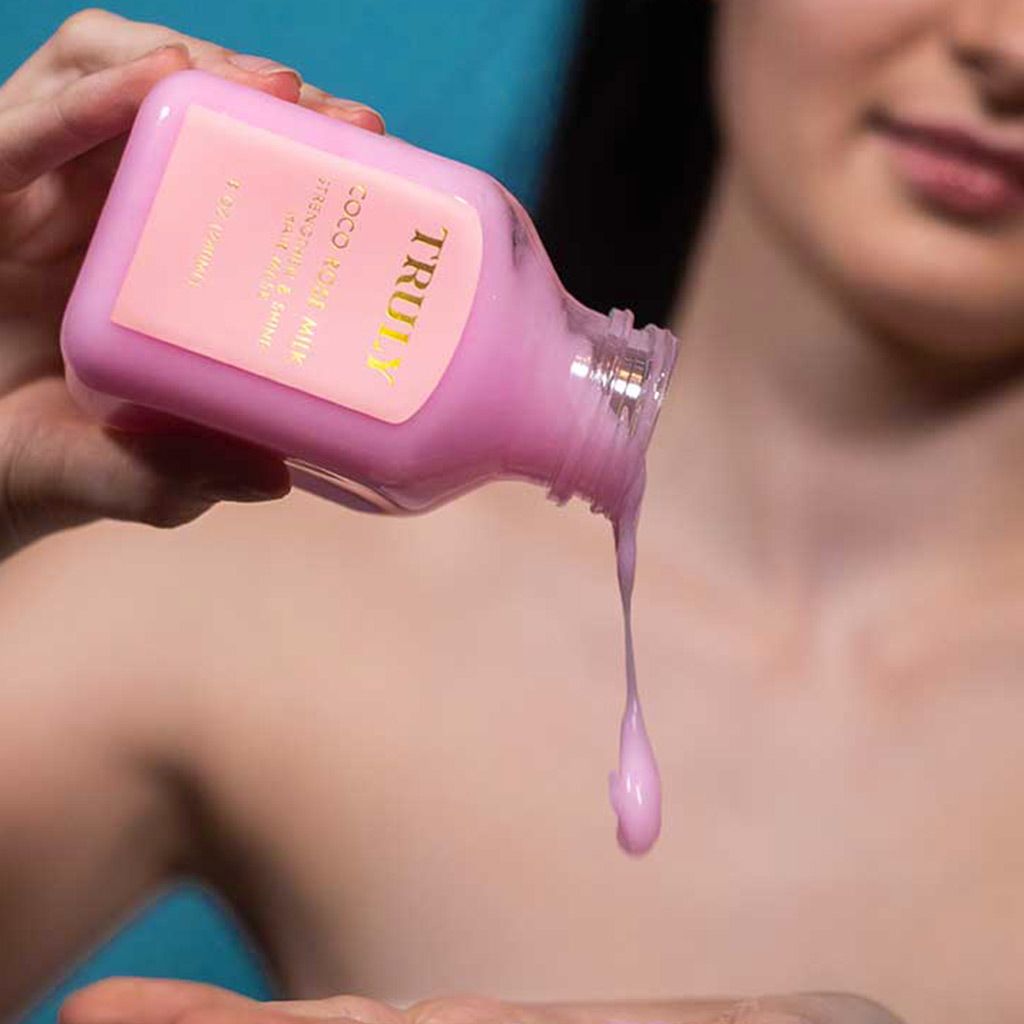 Hair masks can do a whole lot of good for your hair. From promoting shine to adding moisture, lessening frizz and reducing hair breakage, there's a reason the experts rant and rave about using hair masks. In fact, some hair professionals believe masks are far more effective than conditioners. 
"Conditioners can only nourish so much, whereas hair masks typically have smaller particles, so the product absorbs better, and your hair stays conditioned for longer," explains Sophia Hilton, hairstylist and founder of Not Another Salon.
The question is, which hair mask should you use? 
Well obviously you want it to be vegan, cruelty-free, and containing only clean and nutritious ingredients, right?
Truly Beauty offers two different plant-based hair masks that fortify, smooth, repair, and promote hair growth. 
COCO ROSE MILK HAIR MASK
With a blend of coconut oil and rose extract, this smoothing hair mask deeply moisturizes and strengthens to promote shiny, healthy hair. In spite of its hydrating ingredients, it doesn't weigh the hair down or leave it looking greasy.
Coconut oil is rich in vitamin E, fatty acids, and lauric acid – the nutrients your hair needs to thrive. Even research shows that coconut oil can repair and prevent hair damage. See, it's not just a skin superstar. Your strands love it just as much.
Rose also soothes and conditions thanks to its high content of flavonoids and vitamins A, C, D, and E. What's more, it can stabilize hair's pH balance because of its pH similarity of human hair. Thanks to its anti-inflammatory and antiseptic properties, rose extract can also lessen dandruff and scalp irritation. 
HOW TO USE
Apply to dry hair, raking it through the ends with your fingers. Leave on for around 20 minutes or overnight for a deep hydration treatment. Rinse, shampoo, and condition after using. For best results, use regularly. 
Order Truly's Coco Rose Milk Hair Mask for only $14.
Share
---