From Cruelty Free Shampoo to Hair Masks: Your Guide To Ethical Hair Care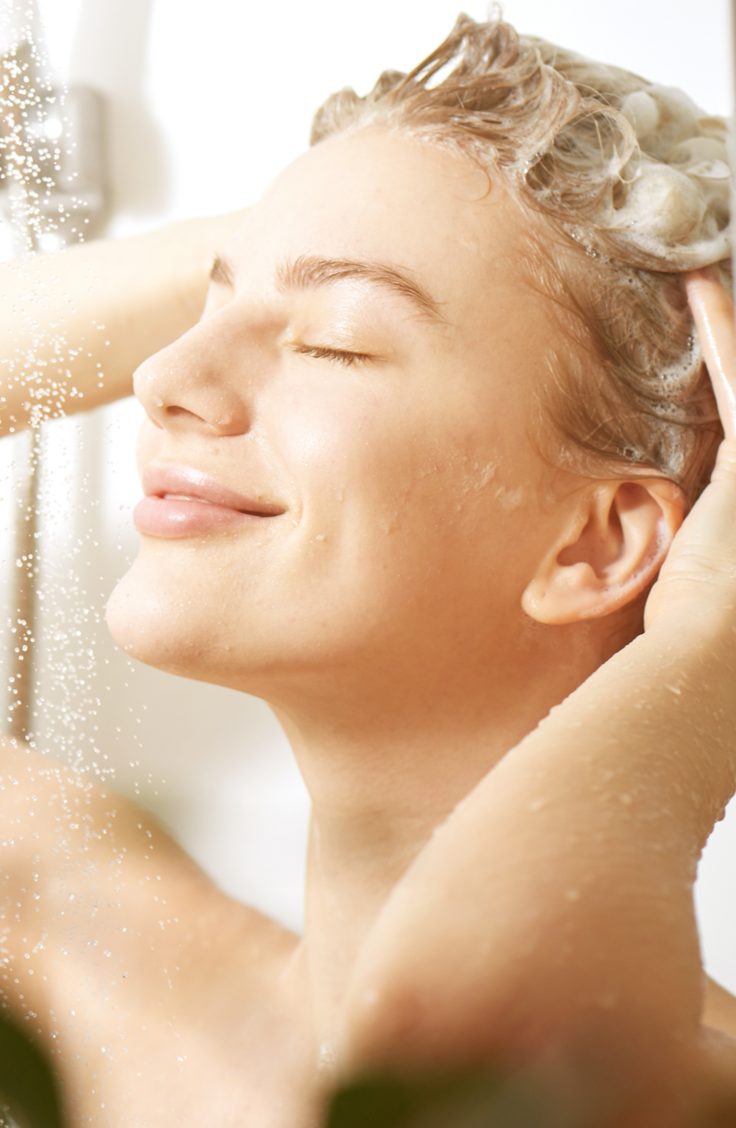 If you want to follow an animal-friendly lifestyle, adapting your beauty routine to meet the vegan and cruelty-free criteria is a must. 
Think about it. Every day, you use a slew of beauty products ranging from cleansers to lotions to shampoos and conditioner. That's just to name a few. Your hair care regimen alone can comprise of at least several products. The question is, are you using cruelty free shampoo? 
By ensuring that your hair care products are animal-friendly, you are supporting ethical beauty brands and saying no to animal cruelty. Both major wins!
There's still a lot of uncertainty and shadiness around the topic of ethical brands, which is why we're going to give you the lowdown on ethical hair products.
WHAT'S THE DIFFERENCE BETWEEN CRUELTY-FREE SHAMPOO AND VEGAN SHAMPOO?
It's easy to get confused between the two because you would assume that "vegan" could be a synonym for "cruelty-free," right? Actually, no. 
Vegan hair products do not contain animal extracts or byproducts in the ingredients. To check that a product is vegan, look for the Vegan Society Logo on the packaging. If it's not there, it's worth reassessing the brand's credentials. The most authentic, best vegan brands should have this logo etched on their products.
Cruelty-free products, on the other hand, refrain against animal testing, meaning none of their ingredients are tested on animals. Look out for the internationally recognized Leaping Bunny Logo to ensure your products are animal-friendly. 
Ideally, you want your shampoo and conditioner to be both. The best cruelty-free brands should also be vegan.
WHY USE CRUELTY-FREE HAIR PRODUCTS?
Today, more and more people are growing conscious of their role as a consumer. You can either be a consumer who buys into cruelty and environmentally-destroying all-for-profit brands. Or, preferably, a consumer who supports eco-friendly, animal-friendly brands. AKA the kind of consumer we all love!
Your shopping habits make a difference in the world. If you choose cruelty-free, planet-friendly brands, you are supporting a kinder, brighter world. If you stick with the unethical brands, you're simply supporting unethical practices. Do you really want to pay into that?
Animal testing is a despicable practice that is anything but ethical. With the advanced technology available to us today, it shouldn't be necessary to drop chemicals into animal eyes and do all those horrendous things scientists do in research labs. And numerous brands have proven that this is no longer needed in order to provide safe and effective products.
As a consumer, you have so much power. Everything you use - shampoo, conditioner, dry shampoo, hair masks - can either be ethical or unethical. By selecting cruelty-free products, you're supporting a kinder, brighter world. 
INGREDIENTS TO LOOK FOR IN CRUELTY-FREE SHAMPOO AND CONDITIONER
Normally, if a brand is truly "friendly" on all levels - to you, to animals, and to the environment - they'll use vegan ingredients, cruelty-free ingredients and organic ingredients too. Many shampoo brands claim to offer all three, but unfortunately that's not always the case. For that reason, follow the above steps to finding ethical brands. Then focus on translating product labels. 
The best cruelty-free shampoo will contain natural ingredients such as essential oils, which are calming and soothing to the skin and hair. Some of these ingredients include aloe, tea tree, peppermint, coconut oil, green tea, and rose oil. 
Then there are the ingredients that aren't so friendly. The ones that look like perfectly normal, ethical ingredients but aren't, like lanolin, beeswax, honey, collagen, and silk protein. Steer clear of those!
To find the best shampoo that isn't responsible for harming animals or the environment, always check the label. Once you familiarize yourself with the ingredients, it becomes so much easier to pick and choose hair products. You don't need to be stuck with an unethical brand. You just need to be aware of what you are buying. 
BEST CRUELTY-FREE CONDITIONER
We've selected three top hair masks for all hair types. Whether you have dry hair, oily hair, or fine hair, these nourishing masks will hydrate your hair and leave your hair feeling super soft and healthy. 
Just like your skincare routine in which you use a daily moisturizer, your hair also requires regular moisturizing to keep it in optimal shape. And the best part is, all of these below are 100% vegan AND cruelty-free. They also contain clean, natural ingredients and are sulfate-free and paraben-free. 
1. Coco Rose Milk Hair Mask
If you have dry, damaged hair, this hydrating hair mask offers powerful strengthening properties to fortify your strands and restore its shine. Formulated with coconut oil and rose, this product is great for color-treated hair too. (Buy it, $14)
2. Rainbows in Mirrors
Packed with nourishing natural oils such as avocado and argan oil, this split ends treatment is perfect for dry hair, frizzy hair, and curly hair. It can also restore color vibrancy and provide volumizing effects, if your hair is looking a little sad. And if you have fine hair, you won't have to worry about this conditioner weighing it down. It may be rich, but it's also very light. (Buy it, $5)
3. Unicorn Locks Repair Hair Mask
After using your animal-friendly, natural shampoo, follow up with this magical hair repair mask to add bounce, tame frizz and promote hair growth. Thanks to its high content of avocado, shea butter and olive oil, this mask can hydrate your hair and is suitable for all hair types, including oily hair. You can also use it as a treatment for dandruff by creating a lather on your scalp and massaging it in. (Buy it, $28)
Don't be puzzled by the cruelty-free beauty scene. It's nowhere near as complicated and inconvenient as many people think. Thankfully, more vegan, cruelty-free brands are entering the market, which makes finding ethical products a whole lot easier - and way more fun! 
For confirmation on a brand's credentials, search Peta's directory for confirmed cruelty-free brands. You can simply search for a company or product and instantly find out if they're animal-friendly. 
Meanwhile, have fun being part of the cruelty-free club and be proud of yourself for supporting ethical brands. It really does make a HUGE difference. 
Share
---