Hair Care Trends to Expect in 2022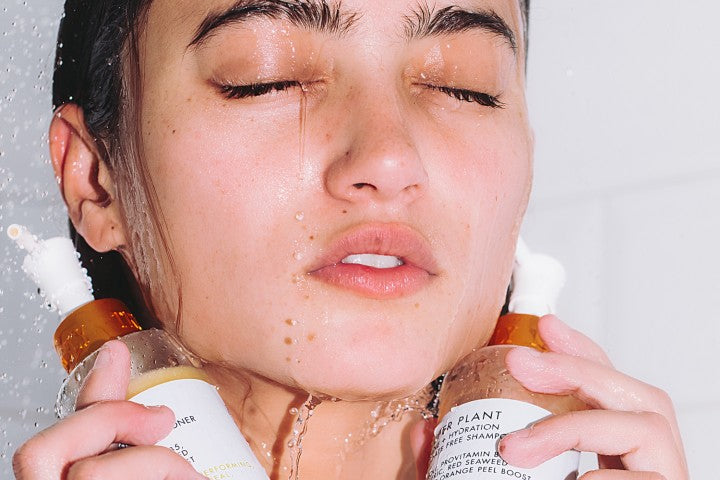 Hair trends come and go. Some stay a while. Some even stay forever, consistently casting their influence over us. We have to wonder...what hair trends will define 2022? 
Now that the new year is here, we can't wait to see what the year has in store for us in regards to hair care trends. According to the pros, these hair product, style, and color trends are set to define 2022. 
Box Braids
Box braids were everywhere in 2021. Hair pros say they're going nowhere! 
Besides being a beautiful and low maintenance hairstyle, box braids keep strands safe from harsh weather conditions that can often cause breakage. They're particularly good for curly hair types and anyone seeking a minimalist hair styling routine. 
Box braids are a great hairstyle if you're trying to grow your hair, protect it from environmental aggressors, or maintain a stylish 'do without the work. They last around six weeks -- or longer, if you get a touch up. Just make sure you get them done by a reputable hairstylist to ensure a flawless result. 
So that's why we're seeing them all over social media....
Bottleneck Bangs
Looking for a hair refresh that's easy and infinitely chic? Ask your stylist for "bottleneck bangs."
Coined by hair stylist Tom Smith and graced by Margot Robbie on the cover of British Vogue back in August, bottleneck bags are big, beautiful, and predicted to be one of the most requested styles of 2022. 
"The shape of the fringe or the bang is narrower at the top, then gets wider like the shoulders of a bottle, then curves around and gives you that detail under the cheekbone," Smith explains in a video posted to his Instagram. "It's really flattering. It's very '70s, but it's also very now."
Who else is booking a haircut RN?
Smooth Hair
Hair looks its shiniest when it's smoothed down. And that's exactly why smooth hair is a persistent beauty trend! 
Those with straighter hair textures will find this trend easier to achieve. To smooth your hair, start by using hair products that hydrate, nourish, and smooth your strands like Truly's Super Fruit Shampoo + Conditioner. The formula includes coconut oil, argan oil, and jojoba oil to nourish your delicate edges, strengthen your strands, and seal in hydration for a silky smooth mane. 
Next, apply a smoothing hair mask like Truly's Unicorn Locks Hair Repair Mask -- a formulation of avocado, coconut oil, and keratin amino acids to moisturize and reconstruct hair for smooth and soft-to-the-touch strands. 
Hair Skinification
Hair skinification is reaching new heights in 2022. 
In 2021, we saw more beauty brands adding familiar skincare ingredients to their hair care products. Hyaluronic acid, ceramides, salicylic acid -- they all began making an appearance in our shampoos, conditioners, and serums. In 2022, we can expect to see more hair products infused with these ingredients, and more.
That doesn't mean you should pick up any skincare product made with HA or SA. There's a reason why some beauty products are designed for the skin and others for the hair. But it's definitely worth looking out for products enriched with skin-friendly actives. We're certain this is going to be one of the beauty industry's most defining trends. 
Shiny Hair 
Shiny hair never goes out of style. 
Just like glossy skin can be achieved with a good skincare routine, glossy hair can be achieved with a good haircare routine -- and of course, the right products.
Boost your natural hair color, shine, and natural texture with our Super Plant Bundle Shampoo + Conditioner. Red algae, sweet orange peel, and provitamin B5 work together in this formula to promote hair growth, moisture retention, and shine.
You can also achieve glossy hair by taking biotin supplements and swapping out hot styling for braids and buns. Doing this will save your strands, and boost glossiness! 
Copper Colors
You said last year that next year would be the year you experimented with a new hair color, remember? Now's the time to put that vision in place. 
Not sure what color to start with? According to the experts, sultry coppery hues are going to be majorly hot in 2022. While it can be a hard color to achieve, it's a shade that suits pretty much all skin tones. Make sure you go to a stylist you trust! Or try a non-permanent tint at home.
Rich, Dark Hues
This year, expect to see rich, dark hues all over TikTok and Instagram!
According to stylist Jennifer Novak, rich dark hues can be achieved with subtly placed highlights or balayage. 
"This is something I feel was born from [people] wanting a darker shade, but not a monotone look," she says. "Leaving bits of color and dimension makes it look richer."
While you'd think we'd be be happy to take on more high-maintenance colors now that lockdowns have lifted and salons are open again, it turns out we're still a little lazy. The cool thing about this color: you only need to visit your colorist twice a year -- max!
Clean Haircare 
Hair, makeup, and skincare brands can be expected to improve their formulas, with sustainability and clean beauty at the forefront of priorities. Fortunately for you, Truly offers some of the cleanest beauty products online. 
All our products are vegan, cruelty-free, and made with clean ingredients. 
Hair Loss Haircare
The pandemic has been an extremely stressful event in our lives, and it's taken a toll on our tresses. In 2022, you can expect to see more hair loss formulas, or at least hair loss prevention products, on shelves in a bid to help those with stress-related hair shedding. 
Try our Super Flower Shampoo + Conditioner to restore shine, boost color, and promote hair growth. And make time in your routine to enjoy a relaxing hair care session where you can slather on a mask, light a candle, and sit back and relax. It's the self-care hair care session we all desperately need.
Speak to a dermatologist or doctor if you suspect you may have an underlying condition that's causing your hair loss or shedding. 
Share
---