Rules PPL Who DIY Hair Dye Swear By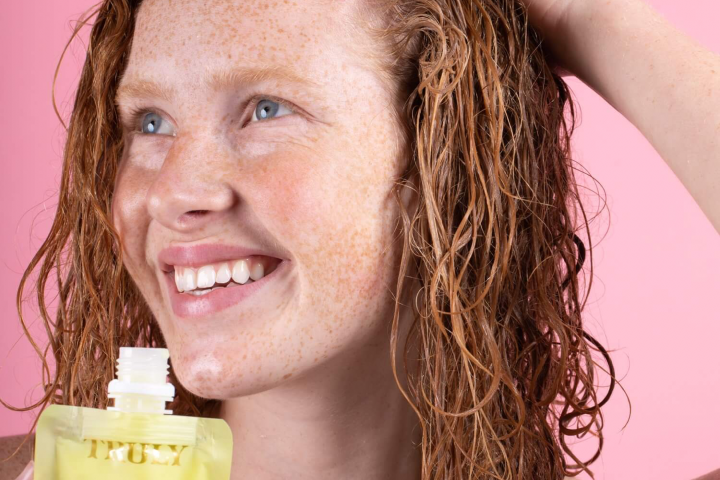 Looking to embrace a lighter shade? Dreaming of donning dark hair or red hair to reign in the fall and winter months?
Coloring your own hair is a fun and rewarding experience. However, if you want to do it properly, there are a few things you should bear in mind before doing a DIY dye. 
If you're ready for a color change and you'd like to attempt doing your own dye job, here are some rules ppl who DIY hair dye swear by for making sure things go according to plan.
#1: Start Simple
When it comes to home hair color, it's always best to keep things simple -- at least in the beginning anyway. At the end of the day, you're not a hairdresser. There is a reason why people head to the hair salon for elaborate coloring procedures like highlighting, balayage, or ombré. It's because hairdressers are professionally trained to do them. You aren't.
When coloring your own hair, try not to go more than one or two shades lighter or darker than your natural color. Otherwise, you may end up with patchy, uneven hair color. Anything involving bleach or dramatic lightening should be left to professionals to save your hair from damage or brassiness.
All in all, it's always a good idea to stick to things like root touch ups and subtle color changes when doing DIY hair coloring. 
#2: Banish Buildup
If you regularly use hair styling products, make sure that you wash your hair at least 24 hours before reaching for the hair color kit. Doing so will help the dye penetrate without being too clean. 
Use a gentle shampoo like Truly's Super Plant Bundle Shampoo and Conditioner to remove residue and nourish strands before coloring.
#3: Avoid Washing Hair too Close to Coloring
If your hair is free of styling products, try leaving it a couple of days before coloring. The natural oils on your scalp actually serve as a protective barrier to shield the scalp from irritation from the chemicals in hair dye. 
Your hair should be clean of product but not of your natural oils. Try leaving it as long as you can so that your natural oils can nourish your scalp and strands.
#4: Select the Right Shade
Before diving in with the dye, be sure to choose a flattering color that compliments your skin tone. Choosing the wrong shade can leave you looking washed out. 
If you have pale skin, opt for a color with warmer tones. If you have a darker skin tone, go for ashy or cooler tones.
Some hair experts recommend always choosing a color with cool or ashy tones to prevent red and orange undertones from leaving your hair brassy.
#5: Always Use an Application Brush
When it comes to all-over color, the secret is in the application. 
Instead of combing the dye through with your fingers, which can cause splotchy, uneven color, use an application brush to color your natural hair -- the ones hair colorists use. You'll find them for only a dollar or two at most beauty stores. 
Whether you're dying your whole head or just your roots, an application brush guarantees seamless application.
#6: Detangle Your Hair
The last thing you want to be doing mid-dye is detangling knots and tangles. Do it beforehand to ensure even application. 
Use a wide-tooth comb like Truly's Rose Gold Detangling Comb to work your way from your ends to your roots.
#7: Do a Strand Test
Performing a strand test will help you work out timing. Since everybody's hair texture is different, it's worth pointing out that hair texture plays a role in the timing. The finer it is, the quicker it'll lighten. Coarse, dry hair types can follow the time instructed on the box.
#8: Section Your Hair
Whether it's your first time or your 100th time, make sure you work in sections when coloring your hair.
The amount of sections you'll need depends on how much hair you're working with. Hairstylists recommend creating at least four sections -- two on the bottom half of your hair and two on the top. 
#9: Use the Right Technique
Whether you're using permanent hair color or semi-permanent dye, it's always important to follow the directions on the box. The only exception: Don't apply color from roots to ends in one go.
Celebrity colorist Kiyah Wright recommends starting downwards and making your way up.
"First, apply dye a half-inch away from your scalp and work toward ends—the heat from your head makes the color develop faster at the root," says Wright. "Then, halfway through the processing time, go back and cover your roots."
#10: Slug Your Hairline
It doesn't matter whether you're going for a brown, red, or blonde hair color, they can all leave you with a stained hairline post-hair dye. Avoid this by applying a barrier cream like Vaseline at the hairline, which will keep any hair dye from adhering to your skin during application. 
#11: Start Using Better Hair Care Products
After you've mastered these home coloring techniques, you can maintain the health of your hair and keep your new hue looking its best by using a few good hair products. We recommend investing in a sulfate-free, clarifying shampoo and conditioning treatment to keep the pigment going strong 
You can either use products formulated for color-treated hair or nourishing products designed to infuse vitamins, fatty acids, and moisture.
To add shine, try Truly's Star Fruit Hair Mask. It's made with a blend of coconut oil, chamomile, and vitamin E to restore essential hydration and natural vibrancy to dry, damaged hair. 
To restore color and bring illumination to strands, go for Truly's Rainbows in Mirrors Mask. This formula contains avocado and argan oil to smooth the cuticle, mend split ends, revive hair color, and delete dryness.
In addition to these 11 rules, make sure you purchase a box dye from a reputable brand like Clairol or L'Oreal to ensure you'll get the best possible results.
Share
---