Your Hair Problems, Solved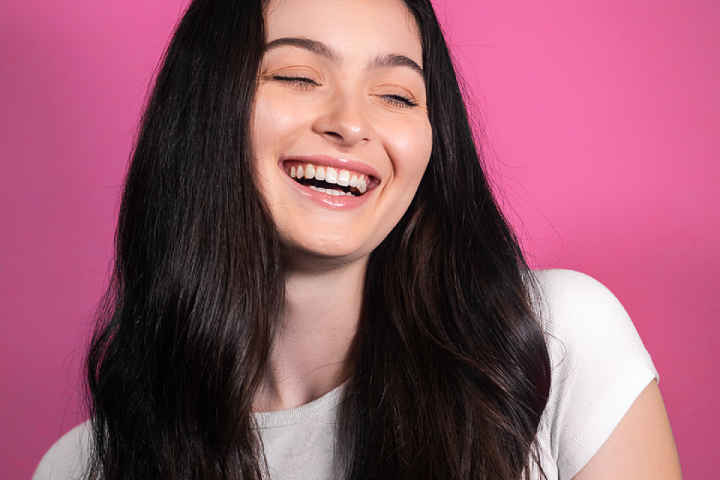 Have you been spending too much time with your hot tools? Perhaps you've recently bleached your strands, and now they're looking a little parched. 
Every head comes with its own set of problems. Regardless of the issue, there's usually a way to deal with it so you can restore your shiny, healthy hair once more. 
Here are some of the most common hair problems solved -- because you deserve great hair, every day. 
Split Ends
Sadly, once split ends form, you cannot reverse them. The only way to properly fix a split end is to get it cut off. That said, there are ways to temporarily seal split ends if you want your hair to look instantly smoother before getting a haircut.
Truly's Rainbow in Mirrors Split End Treatment mends and seals frayed ends, preventing them from climbing further up the hair strand. Formulated with hydrating avocado and shine-inducing argan oil, this formula takes repair to a whole new level, restoring color, deleting dryness, and reinforcing damaged ends.
To prevent more breakage from happening, blow-dry your hair on cool, and always use a wide-toothed comb or hairbrush to detangle without breakage.
Dull Hair Color
So you just dyed your hair last week, and now it's looking dull. This is a common scenario, but don't worry: it's definitely treatable! The secret to restoring color and diminishing dull hair is by limiting your hair washing sessions. 
According to hairstylist Donna Tripodi, you should only be washing a couple of times a week to maintain hair color and health.
"Don't wash more than three times a week; it strips color, and the loss of natural oil will lead to dryness and less luminosity," says Tripodi.
We like Super Plant Shampoo + Conditioner for protecting color, restoring shine, and thickening thin hair.
Oily Roots
Oily hair can be due to excessive heat styling, product buildup, poor diet, and hormonal changes. According to the pros, the biggest culprit is overwashing. 
"The first question I ask a client with this issue is how often they're washing their hair," says hairstylist Trey Gillen. "If it's more than 2 to 3 times a week, you're probably drying out your scalp. This causes the scalp to produce more oil to compensate."
To get rid of greasy hair and oily scalp, cut back on your hair washes and spritz a dry shampoo on your roots to soak up grease. If you've got a good dry shampoo on hand, it should keep your strands going for at least a couple more days.
Frizz
Frizz occurs when the hair cuticle isn't sealed all the way, enabling moisture to seep in. This happens for a number of reasons, including dryness, poor hair habits, damage, sun exposure, or improper hair styling techniques. 
To manage frizz, your number one goal is to ensure the cuticle stays flat. Look for products that smooth the hair and strengthen the cuticles. 
Frizzy hair can also happen when you sleep on a cotton pillowcase. Invest in a satin pillowcase like that featured in our Bonne Nuit Beaute Satin Sleep Set.
Dryness
Numerous factors can cause dry hair, including weather, overwashing, drying hair products, bleaching, and hormonal imbalance. 
To counteract dryness, start limiting your hair washing sessions to three times a week, apply a heat protectant spray or serum every time you use hot styling tools, and most importantly: use a hair mask every week. 
Use a mask once a week for 10 to 20 minutes. For an intensive treatment, wear it overnight and wash it off the next morning.
Try our Unicorn Locks Hair Repair Mask. It's made with a nourishing blend of coconut oil, keratin amino acids, and banana to moisturize strands and promote hair growth. 
Hair Loss
Hair thinning and hair loss can happen due to stress, hormonal imbalance, or simply using poor haircare or styling products.
To promote hair growth and prevent further thinning and loss, invest in a hair growth stimulating shampoo and conditioner like Truly's Super Flower Bundle. It's formulated with hemp, vitamin E, and provitamin B5 to thicken strands and boost hair growth. They do this by improving scalp circulation, energizing hair follicles, and swelling the hair shaft to give the appearance of fuller strands.
For worse cases, ask your dermatologist about supplements or prescription shampoos that target hair loss. If you continue to notice hair loss, consult a doctor, as it may signal an underlying condition like thyroid problems and iron deficiency anemia.
Damaged Hair
From brushing wet hair to bleaching your tresses to wearing tight ponytails and braids, numerous things can lead to damaged hair and breakage. The best thing you can do, according to the experts, is wash less and hydrate more.
"When you are bringing damaged hair back to a healthier state, wash less frequently, and use a shampoo with no sulfates," says celebrity hairstylist Harper. "A drop of conditioner in your shampoo will keep your hair's moisture." 
Once a week, incorporate a hair mask into your routine, like Truly's Coco Rose Milk Strengthen & Shine Mask. 
While your hair is healing, be sure to get regular trims and take a break from your flat iron or curler. Your hair needs a chance to recover, so give it all the care and nourishment it needs to do that!
Dandruff
Dandruff may be harmless, but that doesn't mean it isn't annoying. To deal with dandruff, try exfoliating your scalp with a scalp scrub once a week to lift the top layer of dry skin. Invest in a gentle dandruff shampoo containing zinc or sulfur, and use it every time you wash your hair. 
For a quick fix, pour apple-cider vinegar over your hair. Apple cider vinegar has anti-microbial and anti-inflammatory properties to lower levels of yeast on the skin, helping to counteract dandruff.
Everyone deals with a hair crisis every now and then. Often, it's not even your fault. It can happen due to weather changes and hormonal fluctuations. Now you know how to tackle each hair problem that comes along, you can enjoy a good hair day -- every day!
Share
---