How to Be a Bad Witch for the Day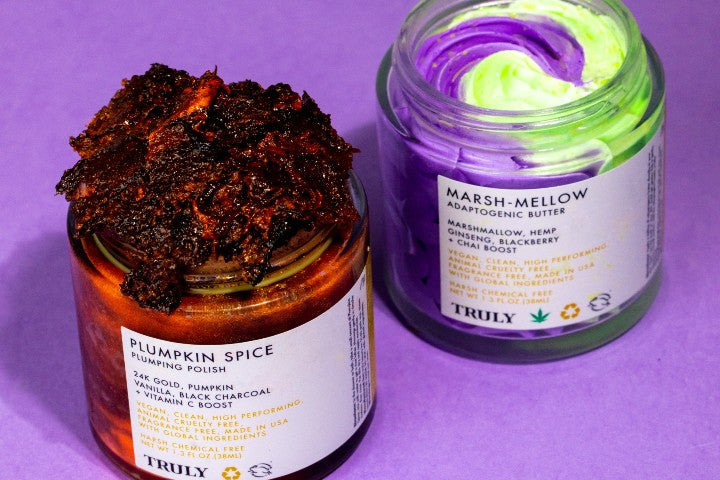 This Halloween, forget about being Glinda the good witch and embrace being a bad witch for the day. Put on your evil witch costume, grab your broomstick, and keep your black magic spell book close. It's going to be a wicked day!
Here's how to be a bad witch this Halloween...
WHIP UP SOME WITCH'S BREW
Making tea incorporates all of the five alchemical elements: earth, water, air, fire, and spirit. To begin your day as a witch, craft your own brew using herbs that best reflect the feelings you want to adopt.
Basil symbolizes love, while chamomile is comfort. If you're looking for a boost of strength and courage for your day as a bad witch, try a blend of lovage and thyme.
Boil up your herbs for several minutes, then serve. Now you can peacefully sip away at your witch's brew and begin feeling the sensations of strength and courage arise. Invite some friends over to enjoy the experience with them!
STIR UP SOME POISON POTION
Looking for something a little stronger than tea? Invite some bad witches over and stir up some poison potion everyone will love. Here is a great Halloween punch recipe we love.
What you'll need:
1 cup granulated sugar
1 can pineapple juice, chilled
2 cups dark rum
1 cup Campari
1 cup fresh lime juice 
¼ teaspoon salt
1 bottle Prosecco, chilled
Ice cubes
Orange and lime slices
Method:
Stir together the sugar and 1 cup of water in a saucepan over medium-high heat. Let it cook, stirring occasionally, until sugar dissolves. Remove from heat and leave it to cool. Chill for 1-2 hours. 
Next, mix together the pineapple juice, rum, Campari, lime juice, and salt. Add in the Prosecco and ice cubes just before serving. Garnish with orange and lime slices. Drink up, and enjoy!
Side effects may include: feelings of joy, strength, and general bad-ass-ness.
Plumpkin Your Skin
Pumpkins aren't just there to scare, they're also an incredible skincare ingredient known for their exfoliating and plumping powers. Packed with vitamins A, C, E, and antioxidants, pumpkin prevents fine line formation and wrinkling. 
Thanks to its fruit enzymes, it gently exfoliates away dead skin cells while zinc + potassium reduce redness for an even skin tone and a glowing, youthful complexion.  
Truly's Brand-New Plumpkin Spice Polish, aka the Halloween Scrubbing Polish, is a lightweight sugar based exfoliant made with 24k gold, pumpkin, vanilla, black charcoal, and vitamin C. Together, these ingredients help to thicken the dermis, fade fine lines, protect against UV rays, and fight acne. 
How to Use:
In the shower or bath, massage a generous handful of the polish onto the body, working in gentle circles to buff. Let product sit on skin for two minutes for extra hydration. Rinse off and pat dry. Now you're a polished and plumped Halloween witch! 
Glow in the Dark (...almost)
Truly's Limited Edition Marsh-Mellow Body Butter is a formula made up of moisturizing marshmallow, strengthening ginseng, brightening blackberry, and collagen-boost chai for super soft, super glow-y skin, all over. 
This fluffy, swirled body butter is inspired by sweet cupcake frosting and hydrating marshmallow to make skin look, feel, and smell delicious.
How to Use:
After showering or bathing, apply a quarter sized amount of this Halloween body butter and massage into skin. It is best paired after our exfoliating Plumpkin Spice Polish for an extra spooky skincare routine. 
You can get both products together in our Limited Edition Bad Witch Bundle.
Rock a Red Lip
Nothing says bad witch more than a bold red lip. No witch makeup look would be complete without it. To make it look as realistic as possible, opt for a dark, moody shade of red to reflect your darkness. 
Pair it with a powdering of grey eyeshadow, a swipe of black eyeliner, and a witch's hat to look every inch the bad witch you are. Feel free to make use of face paint to replicate the green-skinned face of the wicked witch of the west. 
If you need help replicating the look, head over to YouTube to watch a Halloween makeup tutorial. You may even draw inspiration from these videos for your own Halloween look.
Watch Some Spooky Flicks
Whether you're alone or with friends, celebrate Halloween by curling up under the covers and watching scary movies like American Horror Story, Beetlejuice, The Black Cat, or Psycho. Other great options that are less scary: the Wizard of Oz and Maleficent. There are plenty of Disney options if you're not that into scary flicks.
Host a Halloween Costume Show
Proud of your DIY witch costume? Whether you're Ursula the sea witch or the wicked witch of the west, why not invite some friends over and host a Halloween costume show to show off your creativity? 
Set it up right in the living room or yard so you and your friends can show off their outfits, take photos, and have A LOT of fun!
Try Using Tarot Cards
Whether or not you believe, tarot cards are there to give guidance around what is happening in your personal life: love, money, career, goals, and general life path.
According to intuitive and shamanic healer Colleen McCann, "Every tarot deck comes with a guidebook to aid in interpretation." However, she says it's up to you to "flex your own "intuitive muscle" and tap in to how a particular card is applicable to different areas of your life."
It may take a little practice, but you should have a lot of fun with it. Do it with your bad witch gal pals this Halloween, and you're bound to have even more fun!
Are you all about being a bad witch this spooky season? It's not about being bad, per se, but being badass. Most importantly, have fun and enjoy the moment with your friends and loved ones. Oh yeah, and don't forget to slather your skin in our brand-new, limited edition Halloween skincare products to feel, look, and smell like a bad witch this Halloween!
Share
---