4 Days of FREEBIES: Truly Beauty's Mystery Bags are BACK!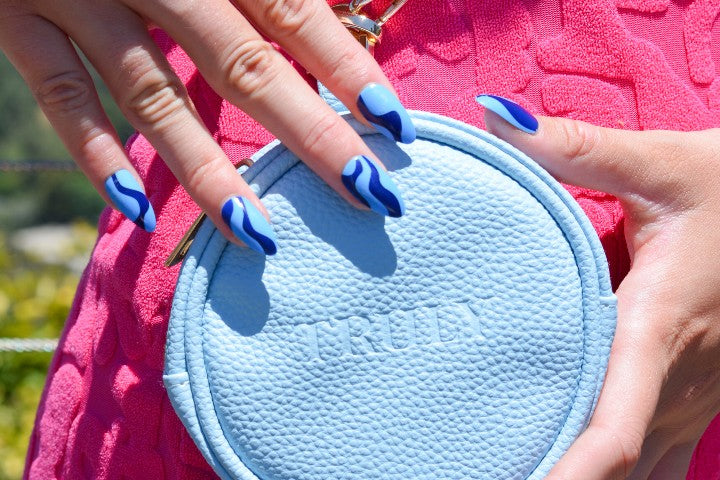 Our mystery bags are BACK, beauty babes! Since you guys loved our mystery bags so much the last time we dropped them back in May for Memorial Day, we decided to bring them back AGAIN for 4th of July weekend. Four different days, four different deals, be sure to check back every day to grab a new mystery bag full of Truly cult-favorite surprises!
From the 1st to the 4th of July, we're giving away a bag full of Truly freebies worth $75 and over when you spend $175+. Each bag contains a carefully curated selection of Truly beauty products, which could include anything from skincare to haircare to lip care or shaving.
To swipe your mystery bag: get shopping!!!
Weekend Wins
From Friday through to Sunday (July 1st to July 3rd), we're giving away a FREE beauty bag packed with a bunch of full-size products. What's inside? That's a surprise, but what we can tell you is that all of them have been trending products at some point or another.
You can grab a bag full of free stuff for yourself or for a friend as a birthday gift or spontaneous surprise. Or collect all four mystery goodie bags to create a full, head-to-toe grooming routine.
Over the 4th of July weekend, shoppers will get a FREE Mystery Bag full of free products when you spend $175 or over.
Monday Freebies
On Monday July 4th, shoppers who spend $200+ will receive a FREE gift: a Truly mystery bag + a stash of FREE surprise skin care products. It could include anything from a cleanser to a lotion to a shaving cream or body butter — you'll have to wait and see!
Remember, this promo is for a limited time only, so make sure you get shopping to receive your free items at the checkout. We'll deliver it straight to your door, so you don't even have to leave the house. Because you deserve it, babe!
Only Available on the Website
While Truly products are available on retailers such as Ulta, Sephora EU, and Walmart, this offer is exclusive to Trulybeauty.com. Remember, limited quantities are available so get shopping asap over the July 4th weekend to enjoy this limited edition deal!
Where Else Can You Find Truly Freebies and Coupons?
One of the perks of being a loyalty Truly follower (or shopper!) is that you'll find freebies and coupons on all of our social media channels — and on our website.
You can also join our rewards program where you can collect loyalty points and exchange them for free samples and new products.
Alternatively, try signing up to a subscription box where you'll receive 10% off every order. In addition to saving money, you can check a product or several off your to-do list, because we'll deliver it straight to your door every month, two months, or three -- depending on your preference!
Whether it's your first time shopping Truly or your third, there's something for everyone on our store — and for all skin types. In need of hydration? Something to clear your acne, or smooth out your lines? We've got you!
Our beauty brand also has super strong ethics. Everything is 100% vegan and cruelty-free, and we prioritize clean beauty for the sake of a clean planet and a healthy you.
Truly Mystery Bag Coming Soon...
If you love freebies just as much as we do, head over to Trulybeauty.com from Friday through to Monday (July 1st to July 4th) to swipe your FREE mystery bag with orders of $175 and above. Four different days, four different deals. We can't wait for you to see what we've got in store for you!
Share
---