A Busy Girl's Guide to Skincare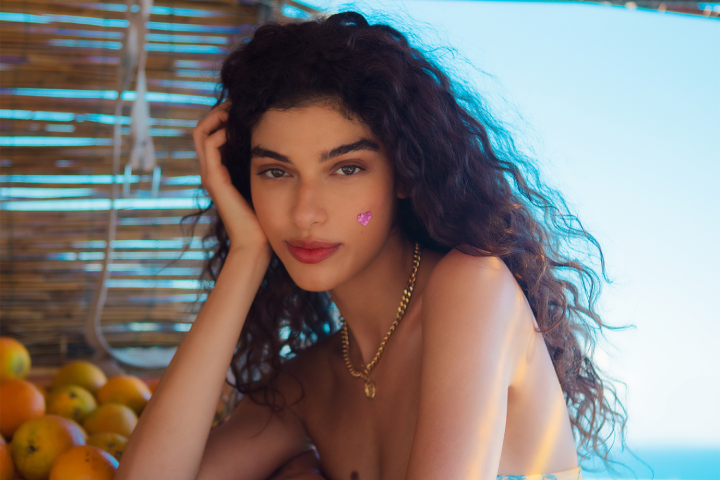 Are you a busy lady with little time to waste lolling about with 12-step skincare routines? We're with you!
Truth is, you don't need a dozen steps to keep your skin looking flawless. All you need is a strategy -- a smart one.
Armed with a few good skincare products, you can maintain clear, glowing skin while addressing any skincare concerns without wasting a single second!
Here's a busy girl's guide to skincare if you want to do beauty in less time.
Cleanse in the Evening
While some people prefer to wash morning and night, you can definitely get away with only washing your face in the evening. In fact, that's the most important time to wash your face. 
During the day, your skin accumulates dirt, oil, and dust. If you're not vigilant with your cleansing, that buildup can quickly clog your pores and lead to breakouts.
Before going to bed at night, wash your face using a gentle cleanser like our Super Matcha Facial Cleanser. This'll remove the day's grime and any makeup you were wearing so you can fall asleep with a fresh face. Besides clearing your pores, thorough cleansing enables other products to penetrate more effectively.
Apply a Multitasking Serum
Instead of applying several different serums (which can actually be super irritating for sensitive skin), invest in a multitasking serum. In other words, a serum that does more than one thing.
Take our Hemp Oil Facial Serum, for instance. Thanks to its blend of retinol, hemp, ginseng, and amino acids, this formula is moisturizing, clearing, and exfoliating all at the same time. It means you can skip the creams and lotions, and make this your final step. Talk about a stripped back beauty routine!
Exfoliate with Acids
If you don't have a lot of time for the extras like exfoliation, try exfoliating with a serum instead. Chemical exfoliation is a great time-saver. Plus, it's generally well-tolerated by all skin types -- yep even sensitive skin.
Look for a serum formulated with AHAs or BHAs like glycolic acid, lactic acid, or salicylic acid. These gently dissolve dead skin cells on the skin's surface, decongesting pores and promoting enhanced product absorption. You don't need to rinse like you would a typical scrub. You can simply rub it in after cleansing your face in the evening, and follow up with your hydrating serum. Easy!
Try Mary Jane Glow Serum, which is made with a blend of glycolic acid, vitamin A, and caffeine to hydrate, brighten, and resurface skin.
Wear Sunscreen
It doesn't matter how busy you are, always find time to apply SPF daily. Even when it's not really sunny outside, protect your skin with a generous layer of sunscreen to avoid premature signs of aging such as fine lines, wrinkles, and hyperpigmentation. 
If there's one rule you'll always find in the busy girl's guide to skincare, it's "wear sunscreen every day." It's a key step for maintaining youthful, healthy skin.
You don't need to wear it if you're staying indoors, but if you're going outside, always apply sunscreen at least 20 minutes before leaving the house to protect your skin from harmful UV rays.
Spritz Away Dry Skin
Whenever you feel your skin getting a little dehydrated, give it a quick spritz of Volcanic Rosewater Mist. It's made with rose, aloe, and vitamin C to balance skin, reduce inflammation, and boost hydration.
The wonderful thing about mists is that you can take them anywhere. Anytime you feel your skin getting tight and dry, spritz on a little mist and it should instantly feel better -- and look glowier!
It's one of our fave beauty products for busy chicks. It works kind of like a toner, expect no cotton pads or balls needed!
Sleep in Your Face Mask
Want to enjoy the anti-aging benefits of a dozen step routine without actually having to perform the dozen steps? Thanks to a relatively new product known as a sleep mask, you absolutely can!
Our Starface Jelly Sleep Mask is a two-in-one, overnight face mask powered with AHAs, retinol, and vitamin C that exfoliates and resurfacing, leaving skin looking plumped and renewed.
Retinol plumps skin by stimulating collagen production and cell turnover rate, erasing fine lines and wrinkles. Glycolic acid gently exfoliates the skin, improving texture. And vitamin C is a potent antioxidant that protects, brightens, and heals. 
Simply apply it in the evening after cleansing your face, and wake up with radiant skin! No concealer, bronzer, or mascara needed the next day!
Patch Up Pimples
Don't waste your time stressing over zits. Stick a pimple patch over them instead.
Pimple patches work by draining active breakouts of dirt, gunk, and impurities, and infusing them with acne-fighting ingredients like salicylic acid or benzoyl peroxide. They're a quick, easy, fun, and hygienic way to tackle zits! Plus, they create a barrier to stop pickers from prodding and popping their pimples -- thus preventing acne scars. 
Pimple patches belong in the busy girl's guide to looking great -- obviously. Try our trending Super Heart Pimple Patches the next time a pimple pops up. They're specked with hydrocolloid, Benzoyl Peroxide, and Citric Acid to help kill acne causing bacteria, treat blemishes, and reduce inflammation!
Sleep on Satin
An invaluable beauty tip every babe should know: satin prevents hair frizz and wrinkles! If you want to wake up with great skin and hair every morning, invest in a silk or satin pillowcase. Unlike cotton, satin prevents friction which can cause sleep-derived frizz, tangles, and creases. 
Treat yourself to our Anti-Wrinkle Satin Sleep Set. It features a satin pillowcase, headband, scrunchie, and eye mask to secure a restful night of true beauty sleep, no excuses.
We all want to look great in as little time as possible. Lucky for you, it is possible with a few good products and a little beauty wisdom. Are you a busy girl with a streamlined skincare routine? We'd love to hear your busy girl beauty tips! So, feel free to share!
Share
---