Best Salicylic Acid Skincare Products Under $39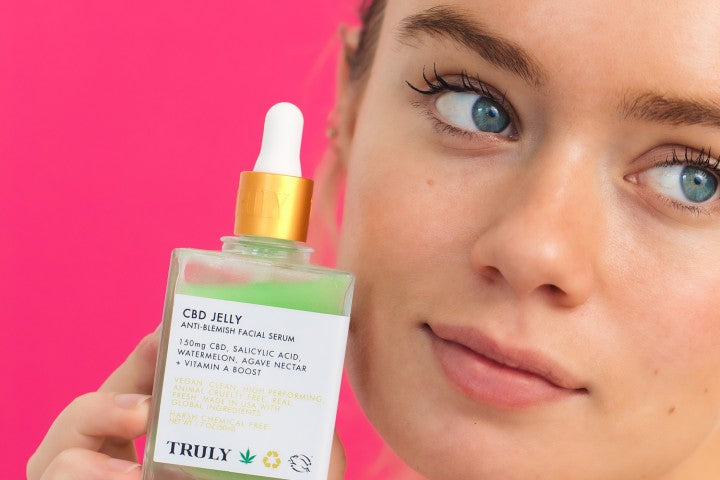 If you're looking for over-the-counter formulas to drive out breakouts, salicylic acid should be at the top of your list. You've probably heard of it before. In magazines or on Instagram. Maybe you've even noted it listed on the back of your cleanser or anti-dandruff shampoo. Either way, salicylic acid is one of those ingredients you'll want to look for in skincare products if you've got acne or oily skin. 
Interested in trying it out for yourself? We've got a list of the best salicylic acid products for you to try. And all of them come under the $40 price tag! 
BUT FIRST, HERE'S WHY YOU NEED A SALICYLIC ACID SKINCARE ROUTINE
Salicylic acid is a beta hydroxy acid (BHA) that works by penetrating deep into your skin and removing excess oil and dead skin cells that clog the pores and lead to blemishes.  It essentially exfoliates the surface of the skin and breaks down the glue between skin cells.
While alpha hydroxy acids (AHAs) such as glycolic acid and lactic acid work well to loosen old, dead skin on the skin's surface, salicylic acid works deeper and can penetrate more effectively into the pores.
Salicylic acid is also known as a keratolytic medication, which means it provides deep exfoliation to remove and prevent clogging. 
Dermatologists consider this ingredient the best acne treatment - especially for comedonal acne (blackheads and whiteheads). 
"Salicylic acid can directly dissolve the keratin plugs and regulate the skin cells," says Rachel Nazarian, a board-certified dermatologist in New York City. "It does have some effectiveness against cystic acne due to its antibacterial activity, but less so than the classic blackheads and whiteheads."
Unlike acne and spot treatments like maximum strength benzoyl peroxide, for instance, salicylic acid is relatively gentle and suitable for all skin types, including sensitive skin.
OUR FAVE SALICYLIC ACID PRODUCTS UNDER $40
CBD Jelly Anti-Blemish Facial Cleanser
Every skincare routine requires an effective cleanser, but it's even more important for acne-prone skin. You should be using an acne wash daily to break up oil and push out pimples. 
Truly's CBD Jelly Facial Cleanser is made with hemp and salicylic acid to slough away dead skin cells, decongest pores, and promote blemish-free skin. It also works as a fast-acting, anti-inflammatory cleanser to reduce redness and soothe skin irritation. 
Use twice daily, morning and night. Apply the cleanser to wet skin, using circular motions to massage it in. Rinse thoroughly with warm water.
Super Star Patches
Acne patches are the greatest new invention! Besides actively treating the pimple itself, these stickers also serve as protectants from your fingers. So if you're a zit-picker, wearing one of these babies is going to save you a lot of acne scarring down the line! 
Truly's Super Star Patches are flecked with retinoids, salicylic acid, and hydrocolloid to drain the oil, dirt, and grime from your blemish and prevent scarring and hyperpigmentation. Anyone prone to pimples needs to stock up on these immediately!
Begin with freshly cleansed, dry skin. Place the sticker, tacky side down, onto the affected area. Leave it on for at least six hours, or even better, overnight. Gently remove the patch and repeat the process until your blemish has disappeared. Follow up with a lightweight moisturizer and sunscreen. 
Blueberry Kush CBD Body Lotion
This daily potion blends the oil of 1,000 blueberries with hemp, coconut oil, vegan collagen, and willow bark salicylic acid. An OTC, dermatology-approved antioxidant-rich formula, this body lotion supports skin's barrier function, shields skin against blue light, and promotes a hydrated, luminous complexion. 
Apply a thin layer all over the body. Massage until absorbed. For best results, repeat daily - both morning and evening.
Blueberry Kush CBD Body Scrub
Looking for a gentle exfoliant with salicylic acid? Look no further than Truly's Blueberry Kush Scrub. Designed to draw out impurities, this product combines blueberries with CBD, coconut oil, and salicylic acid to clear, soften, and nourish skin all at the same time. 
Unlike some physical exfoliators which contain harmful microplastics that tear the skin, blueberry kush scrub uses sugar for a natural anti-aging and illuminating effect. 
This formula's ingredients promise to calm, cleanse, and moisturize your skin for full-body smoothness. Bye-body breakouts!
Massage a generous scoop of body scrub into skin in circular motions. Leave it on the skin for a minute or two before rinsing it off with warm water. 
CBD Jelly Facial Serum
If you're not much of a fan of face creams or heavy lotions, opt for a serum instead. Serums are great for acne-prone and oily skin types, as they're lightweight and deliver active ingredients. Moisturizers, on the other hand, only provide moisture and can often be too thick and greasy for the skin. 
Truly's Hemp Jelly facial serum is a great option if you're tackling daily breakouts! Made with hemp to reduce redness and inflammation, and salicylic acid to target existing breakouts, this is your go-to daily serum for a clear and even complexion. There's also a dash of vitamin A in there to speed up cell turnover for a smoother, brighter face.
Apply one to two drops onto clean, dry skin. Gently massage into skin for maximum absorption. For best results, use daily, morning and night. You can decide whether you want to follow up with a moisturizer or make this serum your final step. 
Salicylic acid is a fabulous skincare ingredient for treating acne and brightening the skin. We hope you've found a few great, budget-friendly salicylic-formulated products above you can add to your daily skincare regimen!
If you have chronic skin conditions such as eczema or psoriasis, we recommend speaking to your dermatologist before using salicylic acid. In some cases, it may cause negative side effects such as itching, irritation, hives, and a possible allergic reaction.
Other than that, it's an entirely safe, highly effective acne treatment proven to clear and clarify your complexion! 
Share
---