Do Anti Aging Creams Work? Here's the Truth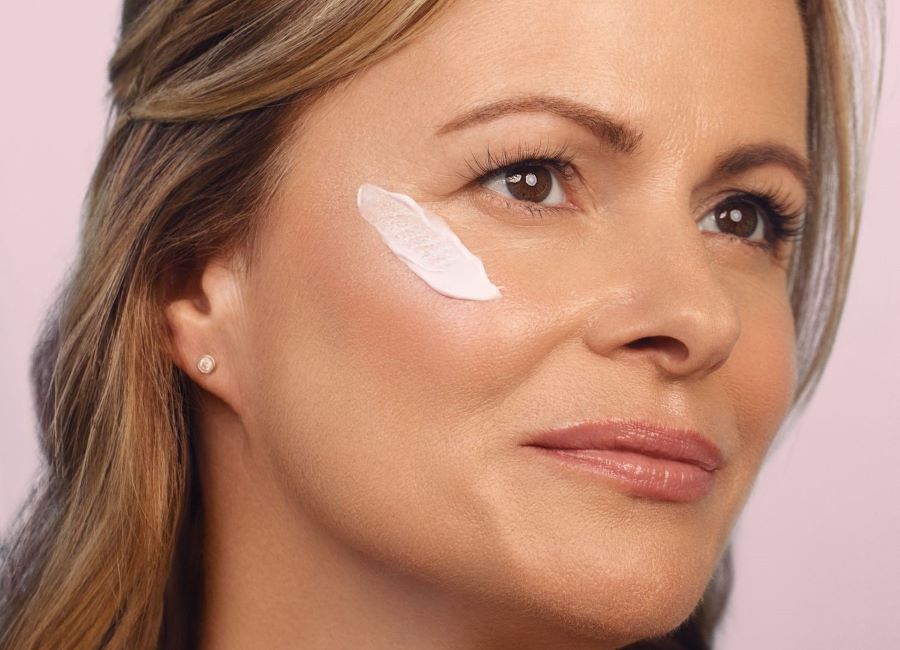 Slathering on creams that promise younger skin seems like a smart idea, but do anti aging creams work?
As you age, the skin on your face and neck begins to lose its suppleness and elasticity. Fine lines and wrinkles also start to develop. Is it really possible that an anti-aging cream can slow down the clock or even reverse signs of aging?
If you're already using (or considering using) anti-wrinkle creams, you may be wondering if they're worth it. Ahead, we uncover the truth about anti aging creams and point you in the right direction for restoring fresh, bouncy skin.
What is an Anti Aging Cream?
An anti-aging cream is a skincare product designed to help mitigate the visible signs of aging on the skin, such as fine lines, wrinkles, sagging, and age spots. They're essentially moisturizers that typically contain a combination of active ingredients that improve the overall appearance of your skin.
Before we delve into do aging creams work let's first look into the primary functions of anti aging creams and what they can do for your skin.
Collagen and Elastin Boosting: Most anti aging creams center around stimulating the production of collagen and elastin–the structural proteins that give skin its firmness. By enhancing these vital building blocks, these creams work to soften fine lines and leave skin looking visibly firmer.
Cellular Renewal and Regeneration: Certain ingredients in anti-aging creams, such as alpha hydroxy acids (AHAs) and beta hydroxy acids (BHAs), encourage the shedding of dead skin cells and promote the regeneration of new, healthier skin cells.
Antioxidant Defense: Environmental factors like UV rays and pollution contribute significantly to skin aging. Anti-aging creams enriched with potent antioxidants such as vitamins C and E function as protective shields against these aggressors. Antioxidants neutralize free radicals, the culprits behind cellular damage, and support the skin's ability to repair itself. By safeguarding against external stressors, these creams aid in preserving the skin's youthful appearance and preventing premature aging.
Hydration and Moisture Retention: With age, the skin's ability to retain moisture weakens, leading to a lack of plumpness and the accentuation of fine lines. Anti-aging creams utilize humectants such as hyaluronic acid and glycerin, which work to attract water to the skin's surface, lock it in, and ultimately plump out lines and wrinkles.
Do Anti Aging Creams Work?
Anti aging creams are basically moisturizers that help to soften fine lines and wrinkles by plumping the skin with hydration and spurring collagen and elastin production.
Anti-aging creams do work. That being said, you need to be using a high quality anti aging cream infused with the right ingredients if you want to see a noticeable improvement. The best ingredients to look out for include retinol, hyaluronic acid, AHAs, BHAs, peptides, and vitamin C.
As for do anti aging creams work? They are effective at hydrating and smoothing the skin. Even studies of certain ingredients show their ability to improve the appearance of premature signs of aging. Do anti aging creams get rid of wrinkles completely–or permanently? According to research, they do not eliminate wrinkles but they can certainly make skin appear smoother while tackling other signs such as hyperpigmentation and sagging.
Which Anti Aging Creams Actually Work?
When it comes to finding the best anti-aging cream, you need to look closely at the ingredients. To detect whether a cream is worth the investment, seek out powerhouse anti-aging ingredients such as retinol, hyaluronic acid, and antioxidants. These all help to rebuild the skin's collagen and elastin while speeding cellular turnover for a smoother, firmer complexion.
As for the best anti aging creams 2023, our top pick is Truly's Glazed Donut Facial Glow Cream. Lightweight and luxurious, it melts into skin for a gorgeously smooth, glistening finish. Full of antioxidant-rich passion fruit, grapeseed oil, and coconut to boost collagen and elastin, this face cream leaves skin visibly tauter while softening fine lines over time.
Best Anti Aging Products 2023
Here are our top picks and why they're worth it.
Vegan Collagen Booster Set
A revolutionary anti-aging routine for smoother, tighter, and brighter skin all over. It features a facial cleanser, serum, mask, polish, and body cream plus a free St. Tropez Luxury Travel Trunk. Why's it special? Three of the most prolific ingredients—retinol, vitamin C, and plant collagen booster—unite to speed cellular turnover intensely hydrate, and support skin's natural collagen production, resulting in a fresher, more radiant-looking complexion.
Glazed Donut x Glass Skin Skincare Set
A clean, vegan, fragrance-free skincare routine that deeply cleanses, plumps out creases, and minimizes pores for your freshest skin ever. Formulated with niacinamide, jojoba oil, grapeseed oil, and passion fruit, this 4-step routine will unlock your supermodel glow within minutes. Plus, it comes with a luxury cosmetic bag and an adorable gold spoon so you can apply your creams without getting them under your fingernails.
Bubble Butt Set
Your body deserves some attention too. Just like your face, it's also susceptible to fine lines, dark spots, and sagging. You can fix all that with Truly's Bubble Butt Set. This 2-step body firming routine features a scrub and serum made with retinol, hyaluronic acid, and saffron to visibly tighten, sculpt, and smooth. Free Gold Ice Cream Scoop and Server included to serve up your skincare hygienically, cleanly, and in style. 
FAQs about Anti Aging Creams
From do anti aging creams work to when you should start using them, we've all got questions. We've rounded up the most popular questions people ask about anti-aging creams—and answered them!
What Does Anti-Aging Cream Do?
The main purpose of an anti-aging cream is to hydrate, boost collagen, and restore elasticity in the skin. With hydration, skin becomes smoother, softer, and plumper-looking. By increasing collagen and elastin, skin looks and feels firmer. Anti aging creams essentially slow down visible signs of aging while preventing the formation of fine lines and wrinkles.
At What Age Should You Start Using Anti-Aging Cream?
According to dermatologists, you should try to start using anti-aging creams in your mid to late 20s or early 30s. This is when the first signs of aging, such as fine lines, may start becoming noticeable for some individuals.
In your mid-20s to early 30s, collagen production begins to gradually decline, which can result in the early stages of fine lines and a decrease in skin elasticity. This is one reason why many skincare experts recommend starting to incorporate products that support collagen production and skin hydration during this time. Ingredients like retinoids and peptides are often included in anti-aging creams for their potential to stimulate collagen synthesis and improve skin texture.
Can I Use Anti-Aging Cream at 21?
Using anti-aging products like creams at the age of 21 is generally not necessary for most individuals. At this age, your skin is still youthful and typically has a strong ability to maintain its collagen production and elasticity. However, there are exceptions.
If you have specific skin concerns such as early signs of aging (like fine lines or uneven texture), excessive sun exposure, or a family history of premature aging, you might consider incorporating some basic preventive measures into your skincare routine. These could include using a gentle moisturizer, a broad-spectrum sunscreen with at least SPF 30, and antioxidants like vitamin C. These steps can help protect your skin from environmental damage and maintain its health.
Generally speaking, using anti aging products can be beneficial for preventing signs of aging and getting ahead of the aging process.
Do Aging Creams Really Work?
The effectiveness of anti-aging creams can vary widely based on factors such as their ingredients, formulation, your individual skin type, and your specific concerns. Some anti-aging creams can provide noticeable improvements in the appearance of your skin, while others might not deliver the desired results.
Do anti aging creams work? It all depends on two things: 1. Ingredients and 2. Consistency. You can expect the best results from those formulated with actives like retinol, hyaluronic acid, and hydroxy acids. What's more, it's important to stay consistent with your routine to see a visible improvement in your skin. Anti-aging creams are not an overnight fix. It can take weeks of consistent use before you see your fine lines fading.
Ultimately, when it comes to do anti-aging creams work, they can and they do as long as you choose the right ones.
Watch our full face + body anti-aging tutorial:
Share
---