How Hemp Oil Helps the Skin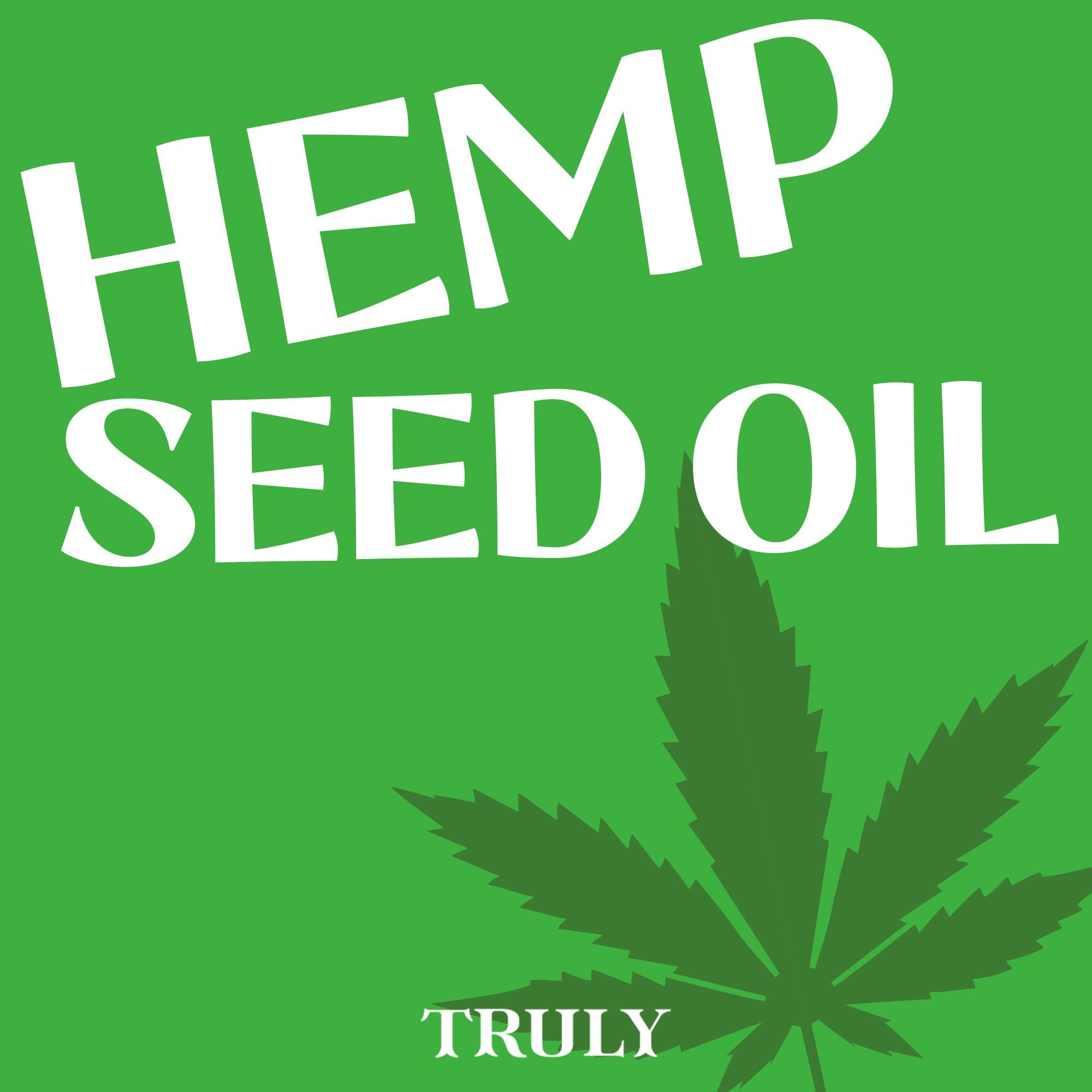 Hemp oil, otherwise known as hemp seed oil, is becoming a common ingredient in skin care products and cosmetics. You can get this over-the-counter cannabis product to treat a variety of skin conditions and complaints, including aging, dryness, and inflammation.
Hemp oil is one of those buzz words you regularly hear in the beauty industry these days. And that's because it's such an effective ingredient. Natural, soothing, and hydrating, no wonder people can't get enough of hemp oil.
What's more, it's not expensive. Considering its powerful effects on the skin, you can get it for an affordable price without having to break the bank.
WHAT IS HEMP SEED OIL?
Obtained from the pressed seeds of the cannabis plant (Cannabis sativa L.), hemp oil is a dark greenish color with a slightly nutty aroma. It's always best to buy unrefined hemp seed oil, as this contains more skin-health benefits that its refined version.
Now, there is a lot of misconceptions surrounding hemp oil. A lot of people seem to think applying the oil to their face will result in them getting high, but that's certainly not the case. You can use hemp oil for skin on a daily basis without any other effects aside from great skin. 
But what exactly can hemp oil do for the skin? Keep reading to learn the full skincare benefits of hemp oil.
WHAT ARE THE BENEFITS OF HEMP SEED OIL FOR SKIN?
These days, you'll find hemp oil in a range of skincare products and cosmeceuticals. That's because it's a potent ingredient that can help a slew of skincare complaints. Let's take a look at what those benefits are.
It's a Natural Emollient
In other words, it keeps your skin soft and supple. Because hemp oil is high in essential fatty acids and vitamins, it makes for an excellent moisturizer. Hemp oil is available as a pure oil which can be used directly on the skin, or as an ingredient within a product. Either way, its hydrating abilities makes it a wonderful natural moisturizer for your skin.
It's Packed with Antioxidant Qualities
Brimming with gamma-linolenic acid (GLA) and vitamins A, C, and E, hemp seed oil is high in antioxidant constituents, thus protecting the skin against premature aging. It is specifically the
high cannabinoid content in hemp oil that makes it so beneficial for the skin.
"When you mix all those phytocannabinoids together—and not just the phytocannabinoids but their supportive compounds and antioxidants that are in the [hemp plant] stalk—it's a whole mix," explained integrative physician Robert Rountree, M.D. "There's this whole system at work."
Antioxidants neutralize free radicals and improve the elasticity of your skin.
It Can Relieve Skin Inflammation
Hemp oil is bursting with anti-inflammatory properties. According to recent research, it can also help relieve skin inflammation. While there's more research that needs to be done here, researchers are now aware of hemp oil's potent anti-inflammatory properties. From sun burn to general irritation, this oil can help soothe your skin and calm down any redness.
It is also being studied for skin conditions like eczema, rosacea, and skin cancer.
It Attacks Acne
One major factor that triggers acne is excess oil production in the sebaceous glands. Interestingly, the endocannabinoid system (ECS) has been shown to play a role in the skin's oil balance, which may just prove that it can prevent acne before it happens.
Still, there is much to learn about the ECS, as it seems to affect most of the body's processes. 
"There is not a human experience the ECS does not affect," said Jessica Knox, M.D., MPH, co-founder of the American Cannabinoid Clinics and a preventive medicine physician. "From fertility and conception to moderating pain, mood, mental health, learning, sleep, and appetite as we grow and mature, to modulating brain health as we age."
ARE THERE ANY SIDE EFFECTS OF HEMP OIL?
Hemp seed oil is considered a safe product on its own. However, it is possible that you may be sensitive to the ingredient.
For that reason, it is best to be aware when trying this skincare product for the first time to check for any signs of irritation such as redness, burning, itching, or a rash.
In the case that any of these occur, immediately stop using the product.
How to Use Hemp Oil for the Skin
Hemp seed oil comes pure and within skin care products. As a beginner, you could start by using hemp oil infused skincare products to see what you think of it, because slathering pure hemp oil on your face. However, if you do decide to go for the latter, here's the best way to go about it.
Massage a few drops over a cleansed face, like you would a facial serum.
Apply after bathing or showering, like a body oil.
Use in aromatherapy as a carrier oil.
And just remember, if you purchase unrefined hemp seed oil, keep it in the refrigerator to extend its life shelf life otherwise it can quickly go rancid.
BUY HEMP OIL FACIAL SERUM 
Are you looking for vegan and cruelty-free hemp oil? 
Truly Beauty's Hemp Oil Facial Serum is all of that — and more!!!
This glow-inducing facial serum is infused with high quality hemp seed oil to deliver a lightweight formula perfect for giving your skin that enviable glow. Made with a nutrient-rich blend of hemp oil, vitamin A, and a host of other skin-superstar ingredients, this hemp facial serum hydrates all skin types, from dry to oily, and all skin varieties, from young to old.
HOW TO USE
To maximize its effects, apply two to five drops of the hemp oil to cleansed skin. 
Massage into skin and let it absorb for two to three minutes before applying moisturizer. For best results, yes day and night, daily.
Good skincare is, after all, about good skincare habits. So make sure you adopt good ones!
What Else You Should Know About TRULY BEAUTY Hemp Oil Facial Serum
Vegan
Cruelty-free
Suitable for all skin types
Clean ingredients
Fair trade
Sustainable development
Buy your own bottle of Hemp Oil Facial Serum today, just $25.00.
Share
---