Ingredient Deep Dive: Niacinamide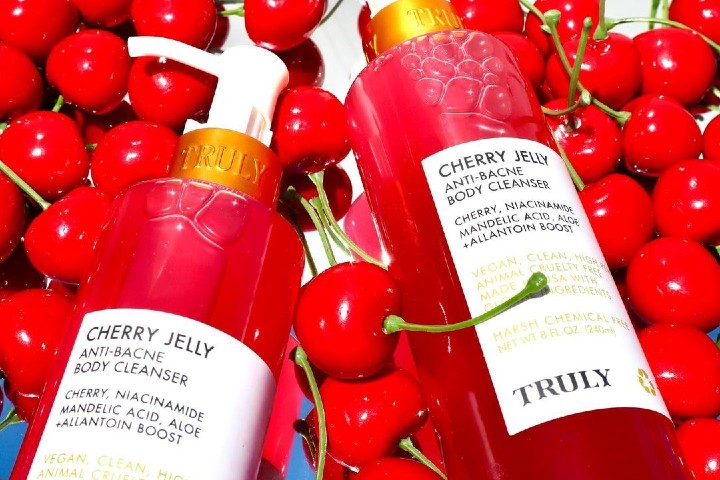 Just because retinol, ceramides, and vitamin C remain at the top of the list of skincare ingredients that make a noticeable difference doesn't mean we shouldn't give other active ingredients a try.
Take niacinamide, for instance. It's certainly not new, but it's nowhere near as popular as it should be -- when you look at its list of benefits ranging from fading fine lines to attacking acne to driving out dark spots. 
Maybe you've heard of it? Maybe not? Either way, we're going to do an ingredient deep dive into niacinamide to decide whether or not it deserves a place in your skincare routine.
WHAT IS NIACINAMIDE?
The body requires eight different B vitamins for proper cellular function and overall health. 
Niacinamide is a form of vitamin B3 and is essential for healthy skin cell functions. Also known as nicotinamide, this water-soluble ingredient boasts anti-inflammatory properties and collagen-boosting abilities to soothe, heal, and plump the skin.
You'll find it in a range of skincare products like serums and lotions. Unlike many forms of vitamin B, topical application of niacinamide won't cause flushing.
Now let's get to the most important part: what can niacinamide do for your skin?
BENEFITS OF NIACINAMIDE FOR SKIN
Niacinamide is what some may call a show off when it comes to all its skincare benefits.
In addition to addressing a host of skin concerns, it also works well for most skin types and with most ingredients.
"Niacinamide works with your skin's natural chemistry to improve overall skin texture by rebuilding a lipid layer, minimizing the appearance of pores, and preventing UV damage and inflammation as an antioxidant," explains dermatologist Brandith Irwin.
According to Paula Begoun, founder of Paula's Choice, the skin benefits of niacinamide are what she calls "mind boggling."
"Extensive research has shown niacinamide works to protect skin from environmental damage and also helps skin make more collagen and hyaluronic acid," she explains. "It improves hydration, reduces signs of aging, diminishes enlarged pores, and significantly lessens skin discolouration." Wowza!
It's also a great choice for those with sensitive skin, rosacea, and acne as it can soothe the skin, bring down redness, and strengthen the skin barrier.
There are even studies that back up all those claims about niacinamide's superpowers. 
For starters, it's been proven to reduce inflammation in moderate acne just as effectively as more potent, prescription-only treatments. Further research has shown it can prevent the overproduction of sebum in oily skin types, helping to minimize pore size. Oh yeah, and studies also suggest it can fade hyperpigmentation.
We don't know about you, but we're starting to feel a lot of love for niacinamide!
WHICH FORMAT TO USE?
Niacinamide comes in all shapes and sizes. You'll find it in cleansers, moisturizers, serums, and toners. 
According to the experts, the most hardworking niacinamide products are serums.
"Since serums are able to deliver a high concentration of specific active ingredients directly to the skin, they are more effective at targeting different skin-care concerns — anything from [addressing signs of aging] to hydration," says Irwin.
Saying that, niacinamide cleansers can be extremely helpful for acne-prone skin as this ingredient is known for reducing oil production, which in turn prevents blemishes.
It really depends on the results you're seeking.
For example, for brightening, fading fine lines, or treating uneven skin tone, a serum may be preferred. For dry skin in need of hydration, a cream may work best. And for acne-prone skin, choose a pimple-fighting formulation.
ARE THERE ANY SIDE EFFECTS TO NIACINAMIDE?
Generally speaking, niacinamide is considered a safe and well-tolerated ingredient by dermatology professionals.
Whether you are using it for the purpose of anti-aging benefits or to zap away your zits, you should know that you're unlikely to experience irritation from niacinamide. Still, if it's your first time using it, take the necessary precautions to stay on the safe side.
While reactions to niacinamide are rare, it's important to test your body's reaction first with a small section on your inner wrist or hand before applying it all over your face or body.
According to Andrea Pfeffer, founder of Pfeffer Sal, niacinamide is "safe to use throughout pregnancy and breastfeeding when hormonal fluctuations can wreak havoc on the skin."
HOW WELL DOES IT WORK WITH OTHER SKINCARE INGREDIENTS?
Good news!
Niacinamide gets along with most other popular skincare products, including retinol, alpha hydroxy acids, beta hydroxy acids, and other antioxidants.
Any exceptions? Yes, vitamin C. 
Using niacinamide and vitamin C together won't cause harm to your skin, it's just that niacinamide can reduce the effectiveness of vitamin C. If you're planning on using both, apply them alternatively to enjoy the full benefits of each.
In some cases, you can bolster the effects of niacinamide by pairing it with the right products. If you're looking to transform your dry skin into dewy skin, pair your niacinamide product with hyaluronic acid (Truly's Cream Skin Face Cream). If oily skin's your issue, pair your product with clarifying salicylic acid (Truly's Golden Leaf Resurface & Brighten Face Mask).
Introducing...Truly's NEW Cherry Jelly Anti-Bacne Body Cleanser 
Keen on incorporating niacinamide into your skincare routine?
We've got the perfect product for you: our latest Cherry Jelly Body Cleanser.
It's made with a blend of soothing cherry, bacteria-zapping BHA benzoyl peroxide, hydrating niacinamide and allantoin, and a mandelic AHA boost. Together, these superstar ingredients work to treat blemishes that occur on your back while eliminating dryness, redness, and irritation.
How to use: Apply a generous amount of the cleanser onto wet skin and form a lather to thoroughly cleanse. Let it sit on your skin two or three minutes before rinsing and patting dry. For best results, use daily.
Turns out, niacinamide is a pretty rockin' skincare ingredient. Between its long list of benefits and minimal side effects, niacinamide deserves every ounce of respect it can get. Be sure to try it out for yourself and let us know what you think!
Share
---