It's Time to Leapfrog Your Skincare Routine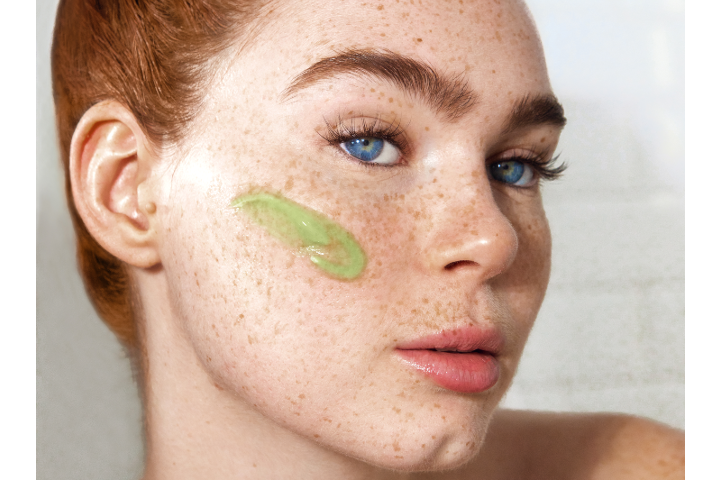 We all have that trustworthy cleanser, moisturizer, and sunscreen we rely on day in and day out. But how do you know when it's time to switch things up, or just leave things as they are?
Turns out, there is such a thing as sensitizing to your skincare products. Your skin can become tolerant and start responding less effectively to the product.
That's why derms recommend adopting the "leapfrog" approach.
WHAT IS THE LEAPFROG APPROACH?
If your skincare cabinet is overflowing with serums, lotions, and face masks, you may be wondering which ones to use as part of your daily skincare routine. Instead of slathering them all on at once, or simply sticking to those trustworthy products and leaving the others gathering dust, you should try rotating your products to give your skin exactly what it needs on a regular basis.
This is what dermatologists Alicia Zalka, MD and Mona Gohara, MD call the "leapfrog" approach.
Instead of relying on the exact same routine day after day, these skincare pros rotate their products to keep their skin clear and smooth without irritating it with actives. 
WHY THE LEAPFROG METHOD WORKS
Many products contain active ingredients like retinol and exfoliating alpha hydroxy acids which can easily irritate the skin when over-used. That's why it's important to limit the amount of actives you're putting on your face every day. Hello leapfrogging!
Overdoing it with retinoids and exfoliants can jeopardize your skin's protective barrier, exposing skin to issues like inflammation. What's more, a vulnerable skin barrier disrupts the cellular turnover process -- a crucial step in maintaining your skin's overall health.
Implementing the leapfrog method is a great idea for those with sensitive skin or concerns that need addressing without triggering dryness or breakouts.
Essentially, it's using one product one day, one product another day. Or, a retinol serum one day, a salicylic acid face mask another day. It could also mean alternating your days between a hydrating facial oil and an antioxidant-rich vitamin C serum the next.
HOW TO LEAPFROG YOUR SKINCARE ROUTINE
Ready to leapfrog your regimen?
Day 1: Retinol and Vitamin C
Start day one by slathering your skin in a retinol vitamin C combo formulation. Used together, these active ingredients help tackle fine lines and wrinkles, discoloration, uneven skin tone, and pimples. They do this being stimulating cell turnover. 
Our recommended product is Truly's Vegan Collagen Skincare Bundle. This anti-aging bundle contains a face serum, face mask, facial cleanser, and body cream. All of these products are formulated with high-performing ingredients like retinol, vitamin C, vegan collagen, and coconut oil. 
We advise using all of the products in this bundle one day and alternating it with another bundle the next. This way, you get to enjoy the benefits of retinol and vitamin C as well as other active ingredients without leaving your skin dry and irritated.
Day 2: 24k Gold and Glycolic Acid (AHA)
The next day, give your skin time out from retinol by replacing your face wash with Truly's 24K Gold Black Soap Impurity Cleanser and treating your skin with Truly's Golden Leaf Resurface and Brighten Mask.
These two products rely on ingredients like 24k gold and glycolic acid to cleanse acne-prone skin of impurities while resurfacing the skin for a brighter, clearer complexion. They're perfect for oily skin types as these ingredients cut through oil to decongest pores and get rid of whiteheads, blackheads, and pimples.
Glycolic acid is an alpha hydroxy acid that naturally exfoliates the skin by dissolving dead skin cells and dirt build up. 24k gold boasts antibacterial and anti-inflammatory properties, which translates into breakouts being diminished and prevented with its use. 
Day 3: Hyaluronic Acid
Everyone needs to hydrate their skin in order for it to look and function at its best. Known for its ability to hold up to 1,000 times its weight in water, hyaluronic acid is a humectant that can effectively absorb and retain moisture within skin. 
Dermatologists say all skin types can benefit from the hydrating powers of hyaluronic acid. It's especially useful if you have dry skin or dry patches that require intense hydration for relief.
Looking for a product recommendation? Try moisturizing your skin with Truly's Cream Skin Face Cream. This lightweight moisturizer is formulated with hyaluronic acid and sea kelp for intense hydration without clogging the pores. Wear it underneath your SPF or at night before falling asleep to help your skin repair and rejuvenate as you snooze.
If you have deeply dehydrated skin, you may want to incorporate this nourishing cream into your daily regimen. Warning signs that your skin is parched include feelings of dryness, itching, flaking, and lack of elasticity. 
Day 4: Return to Retinol and Vitamin C
You can once again implement these ingredients in your skincare regimen for anti-aging and brightening effects.
Day 5: CBD and Salicylic Acid
If you're trying to beat blemishes, there's no better ingredient than the beta hydroxy acid salicylic acid. 
Salicylic acid penetrates into the pores of the skin to dissolve dead skin cells and remove dirt, bacteria, and grime that has built up on the surface of the skin. By removing dead skin cells and bacteria from the skin, salicylic acid helps to purify and exfoliate for an overall clarified complexion. CBD lends its soothing superpowers. 
Truly's CBD Jelly Bundle features a face wash, body wash, toner, and serum to detox the skin and take control of your acne. Unlike many drugstore brands, we use only natural, clean ingredients to help you banish breakouts without feeling sore and irritated. 
Day 6: Return to 24k Gold and Glycolic Acid (AHA)
Repeat day two.
Day 7: Return to Hyaluronic Acid
Repeat day three.
Of course, you can always swap these around according to your skin's needs. For instance, if you only want to target aging skin and don't need anything for breakouts, switch between day one, day two, and day three. 
Most importantly, make sure you're alternating between products and their active ingredients, and not overusing anything. That's the secret to conquering the leapfrog skincare method. 
Share
---