Masking Etiquette: How to Best Utilize Your Masks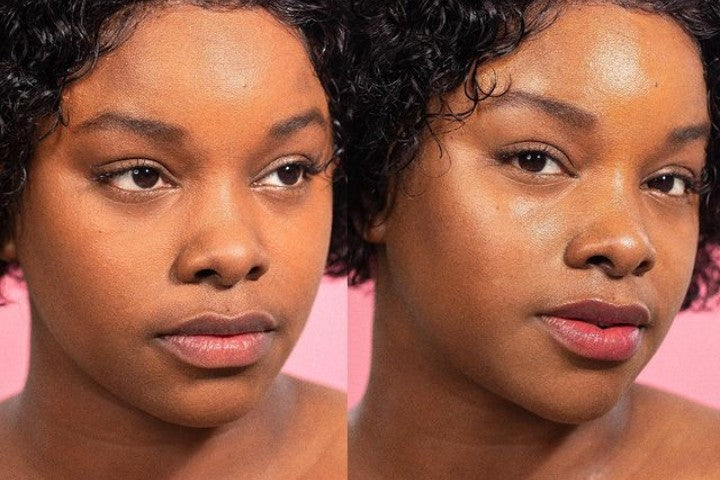 Face masks come in all shapes, colors, and consistencies. It can be hard to figure out which ones will work best for your skin type. Besides the formula itself, there are other things to consider like when to apply it and for how long?
While we all love indulging in a luxurious face mask and reaping the benefits from it, masking etiquette can get confusing at times.
To ensure you get the maximum benefits from your face mask, we've put together some basic guidelines for using masks and elevating the overall masking experience.
WHAT WORKS BEST?
Clay, gel, sheet…the list of face mask types go on and on. The most important question to ask is which one's best for you?
"It's really about the formulation, and [it's] very important to follow directions for use in order to get the most out of the mask you use," explains Doris Day, M.D., board-certified dermatologist and author of Forget the Facelift.
Let's break down the most popular types of face masks and what they can do.
CLAY MASKS
Good for: Oily, acne-prone skin
They help draw out the oils and impurities from the surface of your skin, making them useful for people with acne or oily-prone skin. Besides clearing away blemishes, clay masks smooth and soften the skin.
"Acneic skin is tricky as it overreacts to many things, so avoid oil-stripping ingredients as well as pore-clogging balms," says skincare expert Dendy Engelman. "Look for a mask containing clay for clarifying and lactic or citric acid."
Product pick: Truly's Golden Leaf Resurface & Brighten Face Mask
JELLY MASKS
Good for: Dry, dehydrated skin
Jelly masks focus mainly on delivering hydration. Thus, they are best for people with dry skin looking for a moisture boost. These mineral and vitamin-rich formulas offer many benefits for the skin, such as hydrating, smoothing, and conditioning.
Product pick: Truly's Dew You Love Me Jelly Face Mask
SLEEPING MASKS
Best for: aging skin
These masks are perfect for delivering your skin with nutrients as you sleep. Slather them on right before you slip under the sheets so you can wake up with plumped, glowing, youthful skin. Best of all, the skin works hardest at night – so all those nutrients in your sleep mask will really kick in as you snooze.
"When the body is in a deep, restful sleep, the skin's metabolism increases and cell turnover and renewal escalates," says Engelman.
Look for products that contain anti-aging ingredients like retinol, vitamin C, and glycolic acid.
Product pick: Truly's Starface Jelly Sleep Mask
EXFOLIATING MASKS
Good for: Dark spots
If you have irregular pigmentation on your skin, try using a mask with exfoliating properties to remove the top layer of dead skin cells. Look for masks with lactic acid, retinol, or glycolic acid to help lighten the appearance of dark spots and acne post-pigmentation. To avoid irritation, limit using exfoliating masks to twice a week.
Product pick: Truly's Mary Jane Glow Mask
WHAT TIME OF DAY?
You can use a face mask any time, but there are certain types of the day that maximize your mask's effects.
In the morning…
It might just be the wakeup call your complexion's craving.
"A morning mask is great to do pre-makeup to give your skin the base hydration it needs," says dermatologist Gervaise Gerstner, MD. "It's just like using a primer to give hydration and prep skin."
She adds, "It can also temporarily give the skin a tightness and make pores appear smaller."
After your shower…
Yes, after. We know it's easier to apply it pre-shower so you can just wash it off in your cubicle, but waiting until after you've showered is way can make the skin more permeable, allowing the mask to better penetrate the pores. As a result, giving your face plenty of chance to soak up all those high-performing ingredients.
Before bed…
The pros say nightime is their favorite time to put on a face mask. Besides boosting your product's effectiveness, there's something relaxing about finishing the day with a soothing face mask.
SHOULD YOU LEAVE IT ON OVERNIGHT?
It depends on the mask.
If you're using an actual sleep mask formulated for overnight wear, then you're good to go. Avoid wearing clay or exfoliating masks overnight, as these might cause irritation and increased dryness. The opposite of what you're trying to achieve! Jelly masks are also fine to wear overnight.
It's basically all down to the formula you're using. Something gentle and soothing would be perfect for sleeping in, whereas chemical-formulated, oil-sapping creations – not so much.
Provided that you're using something suitable, sleeping in your face mask can work wonders for your complexion. That's because the skin has a chance to absorb all those magic ingredients as you sleep. So you can wake up to glowing, radiant skin.
Follow Up with A Lightweight Moisturizer
Now that your skin has absorbed all those high-performing ingredients, it's time to seal in all that goodness by moisturizing.
After you've washed off your mask, apply a gentle, lightweight moisturizer. Treat your skin to a little massage to boost ingredient absorption and optimize your skin's hydration.
If you're using a retinol-formulated mask, following up with moisturizer can even improve your skin's tolerability to the ingredient.
"Fifteen to twenty minutes after applying the vitamin A product, using a simple fragrance-free moisturiser to the skin can be of benefit," explains dermatologist Dr. Anjali Mahto. "Vitamin A can irritate the skin leading to dryness, sensitivity and flaking. Using a moisturiser afterwards can help reduce these symptoms and improve tolerability."
Product pick: Truly's Cream Skin Facial Moisturizer
Before applying your face mask, use these guidelines to elevate your masking results. Whether you're unsure over which kind of mask to use or for how long, we've tried to cover everything related to masking etiquette above.
Used correctly, face masks can address a variety of skin concerns, including acne to wrinkles, dark spots to dryness.
It's time to give your skin some extra TLC. Because you deserve it.
Share
---