Our Favorite Celeb Skincare Routines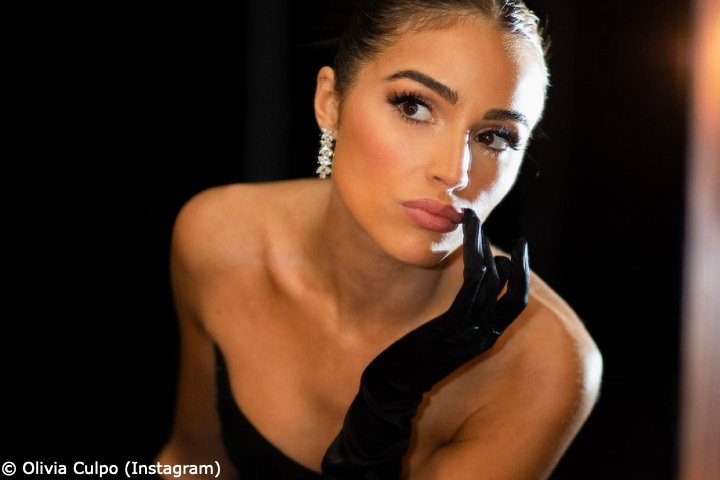 Ever wondered where J. Lo gets her glow, or how Halle Berry stays looking so youthful and radiant?
While most celebs have dedicated skincare routines developed by world-class dermatologists, and the best facialists on speed dial, that doesn't mean they don't abide by the basics. 
Celebrity skincare routines may involve lavish lotions and extravagant in-office treatments, but they also believe in a few cardinal skincare rules.
Read on to hear the best skincare secrets we've learned from Gwyneth Paltrow, Jennifer Lopez, Lea Michelle, and more!
Lea Michelle Drinks a Lot of Water
"I know it's cliché, but the most I ever see a difference in my skin is when I'm well rested… That makes the biggest difference in how your skin glows—the texture and coloring of your skin," says Lea Michele.
And she's not the only celeb who swears by this beauty secret. It's a well-known secret Hollywood ladies live by for clear, glowing skin -- and something they do days before a big red carpet event to get their skin gleaming. It's also a great way to diminish dry skin.
Indeed, drinking plenty of water can be beneficial for the skin as it promotes digestive health and hydrates the entire body, inside and out. Aim for at least eight glasses of water per day.
Christie Brinkley Exfoliates Every Day
Supermodel Christie Brinkley believes in the skin-transformative effects of daily exfoliation. And it's been a part of her skincare regimen for the past 40 years.
"I feel like it's really contributed to my skin feeling fresh and smooth," Brinkley told Byrdie in 2020. "Forty years ago, I read an article that said men always look five years younger than women who are their same age. They [attributed] that to them shaving every day, and the daily exfoliating with shaving making their skin look younger. I was like, I'm not going to let them get away with that!"
Exfoliation is the process of removing dead skin cells from the skin. There are two types of exfoliation methods: physical (using a scrub or brush) and chemical (using alpha hydroxy and beta hydroxy acids).
Recommended product: Matcha Face Scrub
Jennifer Lopez Prioritizes Sleep
Back in 2016, Jennifer Lopez told InStyle that her number one beauty tip is to always get enough sleep. 
"I can't stress this enough. Ideally I would love to get 9 or 10 hours of sleep, but either way, I always make sure I get at least 8," says Lopez.
In addition to making you feel more refreshed and alert, sleep helps with building collagen, preventing the formation of fine lines and wrinkles. Your skin regenerates when you sleep, so it's important to aim for at least eight hours per night.
Cate Blanchett De-Stresses
"I think that anything you can do to remove stress will give you a better glow. That's the number one answer… I am big on massage, when I can," says Cate Blanchett.
Clearly, the actress is onto something because research shows the huge impact stress has on the body, even leading to premature skin aging. 
Take time to indulge in a little self-care -- via an at-home spa day. Simply take a hot bath, put on a face mask, and unwind. It'll cleanse your mind, soul, and brighten your complexion. Make it a regular part of your beauty routine for best results.
Gwyneth Paltrow Only Uses Mineral Sunscreen
Everybody knows the importance of daily SPF usage, but did you know that the kind of sunscreen you use can make a difference.
In a video for Vogue, Paltrow detailed her approach to sun protection, revealing she uses a mineral sunscreen because there are a lot of nasty chemicals in conventional sunscreen. 
Halle Berry Loves a Good Facial
...and that doesn't always mean going to L.A.'s best esthetician. In fact, Berry does it all from the comfort of her own bathroom.
"You know that I love a good facial, and that skincare has been a big part of my regime since I was 16 years old," she says in the video. "I do it twice a day religiously. I never miss a day."
Her facial routine includes washing with a gentle face wash, exfoliating with an AHA-infused scrub, slapping on a hydrating face mask, and finishing with a nourishing moisturizer. 
Recommended products: Matcha Facial Cleanser + CBD Jelly Toning Solution + Vegan Collagen Face Mask + Cream Skin Face Moisturizer
Olivia Culpo Eats Her Greens
Can diet really affect your skin? Olivia Culpo says so.
"To help with my breakouts, I started by changing my diet," says Culpo. "I tried to incorporate more greens and cut out dairy. This made such a difference."
Since the former Miss Universe has utterly flawless skin, it's pretty hard to doubt her skincare philosophy.
Jessica Alba Swears By Her Vitamin C Serum
"I like to start off every day by hydrating my skin," says Alba. "When I wake up I put Honest Beauty (Alba's clean beauty skincare line) Vitamin C Radiance Serum on and then I slather a thick layer of the Hydrogel Cream all over my face."
Vitamin C is a potent antioxidant praised for its brightening, protective, and anti-aging benefits. You'll find it in a range of skincare products including cleansers, serums, toners, and eye creams.
Recommended product: Vegan Collagen Booster Bundle
Sofia Vergara Likes to Experiment
"I love trying everything. I love products… and I try to take care of myself as much as I can," says Sofia Vergara.
Just because you have your designated nighttime skincare routine or your go-to daily beauty products, doesn't mean you can't switch things up from time to time. 
Not all products work for everyone -- even high tier brands like La Mer. And sometimes we get immune to the ingredients in products. The best approach is to try a variety of skincare products until you find the one that works best for you.
Celebs may have access to a slew of top dermatologists, estheticians, and makeup artists, but that doesn't mean every part of their routine is lavish. 
When it comes to skincare, it's all about the individual and their specific needs. Just because a product or secret is trending doesn't mean it will work for you. Use what works best for you and only you. 
Share
---