The Best Antioxidant According to Your Skin Type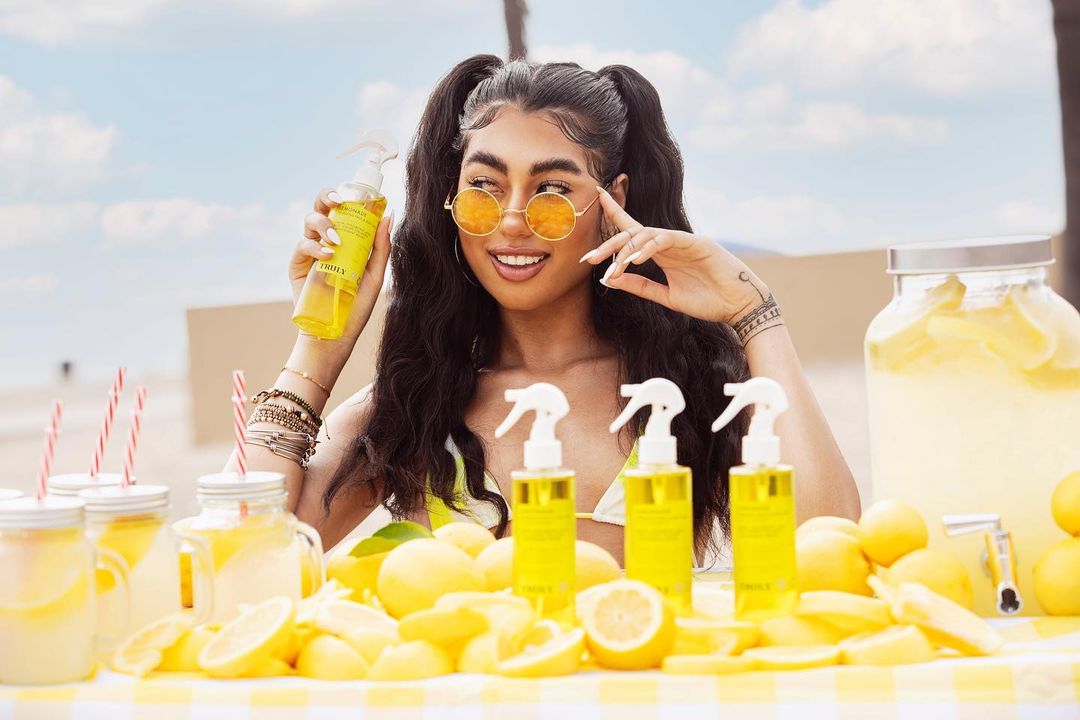 Aaah antioxidants. You can't live with them, you can't live without them. Except you can live without them. You just wouldn't have such awesome skin!
With their ability to shield the skin from damage caused by free radicals (the molecules responsible for stealing electrons from healthy skin cells, weakening them in the process), antioxidants are an excellent -- and highly recommended -- addition to your skincare routine.
But where on earth do you begin?
While all antioxidants essentially protect your skin from oxidative stress, certain antioxidants work especially well for certain skin types and concerns. 
Below, discover the best antioxidant for your skin type.
FIRST, WHY DO WE EVEN NEED ANTIOXIDANTS IN SKINCARE?
Smart question!
And here's an even smarter answer: "Antioxidants help protect skin from oxidative damage due to free radicals formed through UV rays and pollution," explains Howard Sobel, MD, a cosmetic dermatologist in New York. "Plus, antioxidants can improve dull-looking skin and work with SPF to boost sun protection."
Every single day, your skin is bombarded by environmental aggressors like the sun, pollution, and even the light from your electronic devices. Over time, that damage can convert into a number of skincare concerns, including fine lines, wrinkles, dark spots, hyperpigmentation, lack of elasticity, uneven skin tone, and dry skin.
That's why it's important to apply an antioxidant serum twice a day -- once in the morning and once in the evening.
If you want to protect your skin against free radical damage, pretty much any antioxidant will get the job done. If you have specific skincare issues you want to address, here are the best antioxidants for the job.
Vitamin A
Best for: Aging Skin & Breakouts
If you're looking for a powerful antioxidant with anti-aging benefits, vitamin A (aka retinol) should be your first choice.
According to Miami-based dermatologist Stacy Chimento, "Vitamin A has multiple functions, such as increasing healthy cellular turnover (thus exfoliating the skin and improving age spots), repairing cellular structure of the skin, decreasing sebum production, [and] eliciting formation of collagen (hence, improved fine lines and wrinkles)."
Our favorite vitamin A-containing product right now is Truly's Vegan Collagen Facial Serum. It combines vitamin A with vitamin C, coconut, and vegan collagen. Together, these powerhouse ingredients provide free radical protection while hydrating, plumping, and firming the skin. This serum is the ultimate formulation for preventing and reversing signs of aging.
Vitamin C
Best for: Dull Skin, Acne Scars, Rough Texture, Uneven Skin Tone
Otherwise known as ascorbic acid or l-ascorbic acid, vitamin C is loved for its protective powers against oxidative stress. It's also a superstar in fixing common complexion concerns like uneven skin tone, dullness, acne scars, etcetera. 
Vitamin C is one of those ingredients that works rather well with a few specific antioxidants. Those include vitamin E, ferulic acid, and in most cases, vitamin A.
It also works fabulously well at making your sunscreen work ten times harder! While SPF protects your skin from the sun's UV rays, it doesn't shield it from free radicals. Pairing a vitamin C serum with your daily sunscreen will provide your skin with all the protection it needs to thrive and swerve sun damage.
Armed with vitamin C, you're going to love Truly's Starface Jelly Sleep Mask. It's loaded with vitamin C, retinol, glycolic acid, and passion fruit. It promises exfoliating, resurfacing, and brightening effects.  
Vitamin E
Best for: Dry Skin, Sensitive Skin, Inflammation
You've seen it in tons of skincare products, right?
Well, vitamin e is just one of those ingredients that's really effective. 
Best known for treating dry skin and soothing irritation, vitamin E provides moisturizing and anti-inflammatory benefits while simultaneously strengthening the skin barrier. 
"Scientific studies have demonstrated that vitamin E treatment can reduce UV-induced photodamage, decrease the risk of skin cancers, and stabilize the skin barrier," says Y. Claire Chang, M.D., a cosmetic dermatologist.
You'll often find it listed under the name tocopherol. According to the derms, antioxidants like vitamin C pair best with resveratrol.
The best moisturizers containing vitamin E have to be Truly's Flawless Skincare Bundle. Formulated with ingredients like hyaluronic acid, green tea, and vitamin E, this face cream, serum, and eye cream offer hydration, relief, and de-puffing.
Niacinamide
Best for: Rosacea, Pigmentation Issues, Acne
...or maybe you know it as vitamin B3? 
Either way, this antioxidant is often used to manage rosacea, pigmentation issues, and blemishes.
Thanks to its anti-inflammatory properties, niacinamide is excellent for acne-prone skin as it functions as a soothing topical treatment that simultaneously hydrates.
Polyphenols
Best for: Dry, Irritated Skin
Polyphenols are a group of organic compounds found in plants and fruits. 
"There are thousands of polyphenols like resveratrol, green tea, black tea," says Jennifer Kennedy, a registered nurse at Manhattan's prestigious PFRANKMD Skin Salon. "These antioxidant powerhouses are great in repairing sun-damaged skin." 
They also boast anti-inflammatory and skin-soothing properties, which makes them an excellent choice for sensitive skin types.
Try Truly's Blueberry Kush CBD Face Oil to get your daily dose of the skin de-stressing CBD. It's made with a blend of antioxidant rich oils, AHAs/BHAs, and vegan collagen, which all work together to stimulate cell turnover, boost collagen production, and soothe distressed complexions. This oil just melts into the skin. 
Polyphenols
Best for: Dryness, Oily Skin, Fine Lines and Wrinkles, Roughness
Any dermatology professional will tell you that hyaluronic acid (HA) is the best antioxidant for proving hydration to the skin. Recent research shows it can also serve as an effective antioxidant that fights free radicals and keeps skin healthy.
"Hyaluronic acid helps prevent free radical damage and also stimulates wound healing," says Dr. Mona Gohara. "It helps reduce the visibility of fine lines and wrinkles while retaining moisture to the skin, creating almost a plumping effect."
On the other hand, it can also benefit oily skin by preventing the skin from drying out and stimulating excess oil production.
And the best HA product is ... Truly's Just-Dropped Lemonade Mist. Made with aloe, rose, vegan collagen, and HA, it's a fun and fresh summer face mist that'll leave you glowing. Follow up with a hyaluronic acid serum for best results.
All it takes is one antioxidant. The right antioxidant.
Share
---