The Best Products for Clearer Skin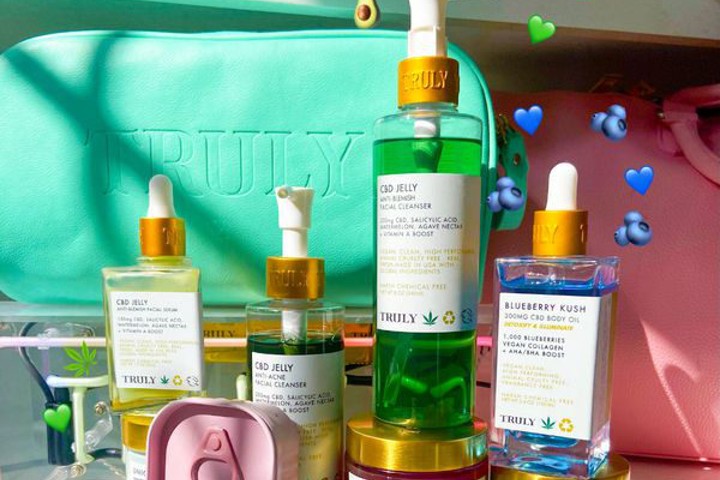 If one of your new year's resolutions is attaining blemish-free skin, you're already on the right track. You're actively seeking solutions.
Next, you've actually got to put those solutions into place by incorporating acne-targeted products into your skincare routine.
Here are the best skincare products for clearer skin in 2022.
WHAT EXACTLY IS ACNE?
Just to recap, acne appears in the form of blackheads, whiteheads, and pustules. It occurs when skin pores get clogged, typically by a buildup of dead skin cells and oil, creating the perfect environment for acne-causing bacteria, and triggering the formation of pimples.
Acne can be caused by multiple factors including hormone fluctuations, genetics, poor cleansing habits, and sweat. 
BEST INGREDIENTS FOR ACNE-PRONE SKIN
When choosing the best products for your blemish-prone skin, be sure to look out for acne-fighting ingredients like salicylic acid, benzoyl peroxide, and alpha hydroxy acids like glycolic acid and lactic acid. Retinol can also be helpful at speeding cell turnover, unclogging pores, and promoting clear skin. Hyaluronic acid won't treat breakouts but it will prevent skin from producing excess oil which can lead to breakouts. These ingredients can help you achieve your breakout-free skincare goals.
BEST SKINCARE PRODUCTS FOR CLEAR SKIN
From cleansers to serums, these are the best acne treatments to include in your skincare regimen. 
CBD Jelly Anti-Blemish Facial Cleanser
A pimple clearing face wash designed to help you attain clear skin. Formulated with anti-inflammatory hemp and exfoliating salicylic acid, Truly's Anti-Blemish Facial Cleanser is a fast-acting, zit-zapping cleanser that clears away impurities and excess oil for smooth, blemish-free skin. For best results, use twice a day - morning and night. If you have dry skin or sensitive skin, stick to using it only in the evenings. 
CBD Jelly Toner
Hemp Jelly Toner gently buffs away dead skin cells and sebum to improve your skin tone and texture while preventing future breakouts. Glycolic acid and hemp work together to boost cell renewal, balance oil production, and calm inflammation for an overall clear and smooth complexion. It also provides moisture, prompting a healthy skin barrier. For best results, use after cleansing.
Black Jelly Blemish Treatment
A flash-absorbing serum designed to pull out grime, dirt, dead skin, and sebum and inject the antimicrobial powers of witch hazel, tea tree, and black charcoal to target active breakouts while healing acne scars. It also offers anti-inflammatory and antioxidant benefits thanks to witch hazel, which can quell redness and irritation.
This spot treatment is perfect for those out of the blue breakouts. It fits nicely into your purse for any last minute emergencies. Plus, it's a hydrating formula so it won't dry out your skin. For best results, apply 4-5 drops after cleansing and re-apply throughout the day.
Super Heart Acne Patches
Target active breakouts with these cute, fun, and AHA-powered pimple patches that kill acne-causing bacteria, reduce inflammation, and treat blemishes. While AHAs exfoliate away dead skin and dirt, benzoyl peroxide kills acne causing bacteria, and hydrocolloid drains fluid from freshly popped zits. For best results, re-apply every six hours or wear overnight. Repeat the process until your pimples disappear.
CBD Jelly Facial Serum
Calm skin and combat breakouts with Truly's CBD Jelly Facial Serum. Hemp, BHA (salicylic acid), and watermelon work together to treat existing breakouts, reduce redness, and hydrate the skin. This formula will leave skin feeling and looking smooth, soft, and clarified. For best results, use three to four times a week. 
Hemp Jelly Face Mask
A pore-minimizing mask to un-clog pores, clarify blemishes, and smooth out texture. Besides clearing away zits and shrinking pores, this face mask offers brightening and hyperpigmentation-fading effects. For best results, use three to four times a week. Sensitive skin types should limit use to twice a week. 
Cherry Jelly Body Cleanser
A body cleanser designed to banish body acne for good. Formulated with a blend of bacteria-zapping BHAs, hydrating allantoin, and soothing niacinamide, this body wash treats body blemishes while eliminating dryness and irritation. It's ideal for anyone with oily skin or acne-prone skin.
Together, these ingredients help to quell hyperpigmentation, promote elasticity, and fight body breakouts. Keep this acne product in your shower or tub, and use daily as part of your shower routine.
Tansy Water Body Mist
A blend of blue tansy, blueberry, and salicylic acid assist the body in fighting inflammation while promoting a clear, glowing, and even complexion. Blue tansy and blueberry tackle body blemishes by strengthening the skin barrier, while allantoin improves skin tone, fades dark spots, and soothes acne scarring due to its capability to hold water in the skin. For best results, spritz generously over freshly cleansed problem areas of the body. Use daily.
Dragon Milk Body Lotion
This-berry scented body lotion contains a blend of resurfacing glycolic acid, brightening blackberry, and smoothing lactic acid to decongest pores, refine skin texture, and lock in long-lasting moisture for a flawless complexion. 
In addition to its acne-clearing benefits, this formula also offers anti-aging effects thanks to its high content of blackberries. For best results, apply after showering -- and use daily. 
Pimple Party Pack
Tackle active breakouts on your back, chest, and butt with our pack of 24 cheeky, harsh-chemical-free 12mm patches that suit all skin types. They're infused with hydrocolloid, which works to drain and flatten active blemishes while speeding up the healing process. It's a must-have beauty product for treating zits while preventing you from picking.
Try to make these over-the-counter products part of your skincare routine to reap the benefits. Remember your skin needs several weeks to show the benefits of a new product. So, try to be patient! 
And always remember to finish your routine with a generous helping of broad-spectrum sunscreen with an SPF of at least 30 for ultimate protection. Make sure it's oil-free and non-comedogenic to save it from clogging your pores. Layer it with vitamin C serum for added protective benefits.
If you're still having issues with your skin even after several weeks, visit your dermatologist for advice. They may be able to prescribe you topical or oral treatments, such as retinoids (Differin).
Shop all the Truly products on Amazon, Sephora, Ulta, and the official Truly website. 
Share
---