The Moisturizer vs. Serum Debate is On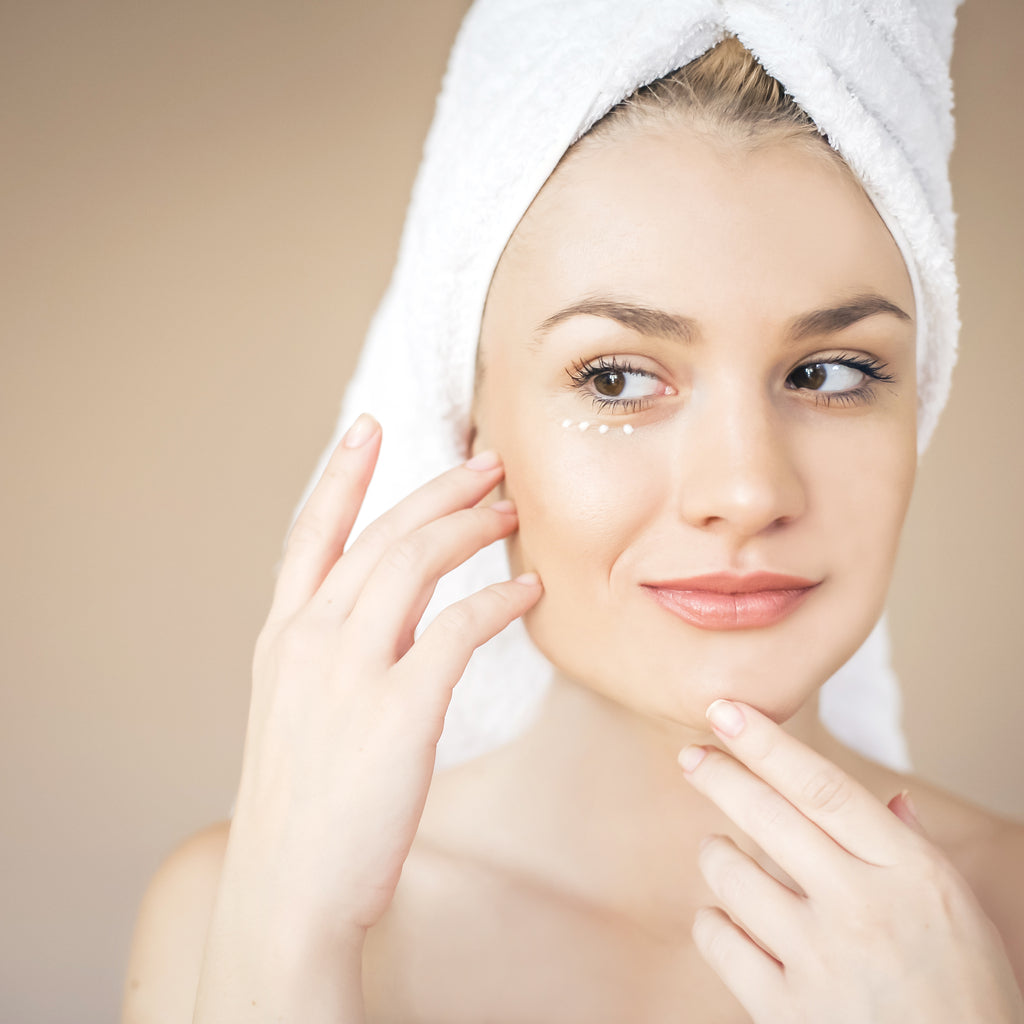 Moisturizer has always been straightforward. It moisturizes the skin. But what exactly does serum do? And isn't it basically just the same thing but with a fancier name?
Serum is now a popular skincare product that can be found in many forms, from water-based to oil-based. It's purpose is to hydrate and provide nourishment to dry skin. But that's not all it can do. See, serums contain active ingredients each with their own set of skincare benefits. 
From treating fine lines to offer brightening effects, a high-quality, purposeful serum is an excellent investment for your complexion. In fact, it is precisely this process of delivering highly concentrated active ingredients that sets serums apart from moisturizers. 
Let's take a closer look at their differences and which, when all is said and done, prevails. 
WHAT'S THE DIFFERENCE BETWEEN MOISTURIZERS AND SERUMS?
Purpose and weight. They're the two main differences between moisturizers and serums.
While a moisturizer or lotion offers hydrating and protective effects to the skin, serums add hydration, while offering additional benefits. 
For instance, serums often contain a high concentration of active ingredients like hyaluronic acid, vitamin C, salicylic acid, or retinol. They are more lightweight than moisturizers and serve specific skin concerns such as lessening dark spots, reducing pigmentation, and improving overall skin tone, among others. 
Moisturizer, on the other hand, moisturizes, protects, and prevents water loss in the skin to keep it looking firm and hydrated. Like serums, they too contain active ingredients but because they are heavier in weight, a moisturizer does not penetrate as deeply. It hydrates the epidermis, which is one of the top layers of the skin, but it doesn't go much further than that. 
MOISTURIZER VS. SERUM 
Generally, we're told to stick to a three-step skincare routine that typically involves a cleanser, moisturizer, and a good sunscreen. Some people are adding many more steps - think toner, exfoliating products, facial oils, and of course, facial serum. 
Cleansing, moisturizing, and protecting are the three main steps of skincare for all skin types, as any dermatologist will tell you. But sometimes, especially when you have specific skincare concerns, you may need a product to target and address that concern. 
"Moisturizers address skin hydration, but serums can do a variety of different jobs depending on what ingredients they're formulated with," says dermatologist Joshua Zeichner, MD. "Some help lighten dark spots, some improve the appearance of wrinkles, some offer antioxidant benefits — a serum complements your other skin-care products and can be layered underneath them."
Let's say you're looking for a product that specifically promotes anti-aging effects. A moisturizer will keep your skin looking plump and healthy, but it won't treat fine lines or wrinkles. It's not concentrated enough to penetrate the skin and offer potent enough effects. 
And that is what makes face serum so interesting and valuable. It caters to your skin needs - whatever they may be. 
THE BEST SKINCARE ROUTINE INCLUDES BOTH
At the end of the day, both skincare products offer something great for the skin.
A moisturizer keeps it firm, healthy, and hydrated. A serum addresses specific skincare needs, whether that be free radical damage, sensitive skin, or oily skin.
Your skin needs consistent hydration and protection to stay looking healthy and glowing, but it also needs that little bit extra to tame any complaints. 
Here is the skincare routine we recommend:
 Wash your face and dry gently.

Smooth on a few drops of your serum, like vitamin c serum or rosehip serum.

Moisturize using a vitamin-packed lotion.

Apply SPF to protect your skin from sun damage (daytime).
While they each have their own set of benefits, we do recommend investing in a good moisturizer and a hydrating serum to keep your skin cells happy and thriving. Layering your products from lightest to heaviest is the best way to make sure everything gets absorbed properly. 
If you have particularly dry skin, look for a moisturizer enriched with emollients such as shea butter, mineral oil, or cocoa butter. Steer clear of these ingredients if you have acne-prone skin, as they may worsen symptoms. 
WHAT TO LOOK FOR?
If you have a skin concern you'd like to improve like early signs of aging, adding a serum into your skincare routine can help improve the appearance of your complexion. If you have oily skin, you may want to avoid greasy moisturizers altogether in favor of lightweight serums. But overall, both could and should easily be incorporated into your daily routine.
If you're looking to buy a good serum or moisturizer, here are some of the ingredients you should look out for:
Vitamin C
Retinol
Aloe Vera
Shea Butter
Hyaluronic Acid
Glycolic Acid
Lactic Acid
If you have specific skin conditions like rosacea or eczema, please consult with your doctor or dermatologist prior to using these products. 
A SERUM TO TRY
Vegan Collagen Facial Serum
Boost collagen production ... firm up ... tone ... and tighten your complexion.
Truly's revolutionary vegan collagen skincare line is the first of its kind.
In this little bottle of greatness, you'll find a blend of some of the most prolific ingredients such as vegetable collagen, vitamin C, and retinol, with a pump of organic coconut. 
This face-firming serum helps to reduce the appearance of fine lines and wrinkles, while improving overall texture. It's truly an anti-aging skincare angel. 
Buy Vegan Collagen Facial Serum for only $45.
A MOISTURIZER TO TRY
Cream Skin Face Moisturizer
Doll-like skin is difficult to attain, but certainly not impossible.
Truly's Cream Skin Face Moisturizer hydrates, firms, and plumps at the same time, leaving skin glowing and gorgeous throughout the day. 
It might be lightweight, but it's intensely nourishing. Plus, it leaves a beautiful pearlized finish that looks awesome under your makeup thanks to the formula's pretty pearl pink tint. You know ... just in case you're after an illuminating complexion!
Formulated with hyaluronic acid and sea kelp, this moisturizer offers all the hydration and protection your skin needs without leaving it greasy. In other words, you can apply as many times throughout the day as you like depending on the climate and your skin type.
Buy Cream Skin Face Moisturizer for only $28.
Share
---