Truly Ambassador of the Month: Drew Panaro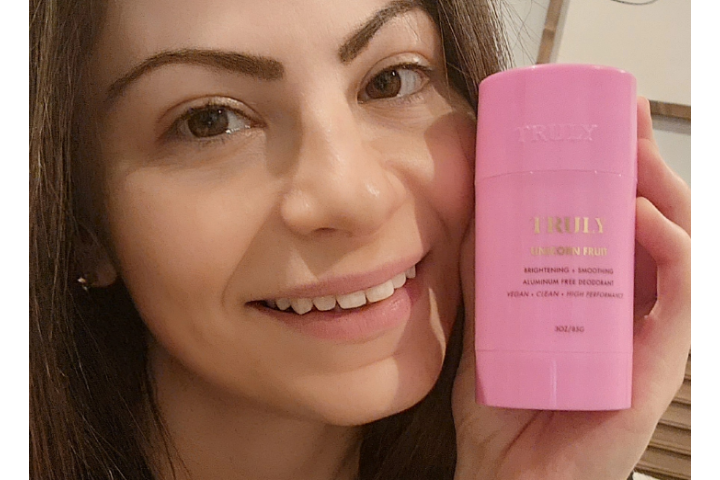 As part of our Truly ambassador series, we'll be featuring some of our most active ambassadors of the month. This month, we're featuring Drew Panaro, an uber-talented content creator who proves that being passionate about a brand pays off! Ahead, she talks about her fave Truly products, the hacks she swears by, and all the things she loves about Truly.
Why did you choose Truly?
If I'm being completely honest — at first, the gorgeousness of the products really caught my eye, but as I really started to follow Truly Beauty, I realized there is literally a Truly product out there for everyone. Truly, you seriously have thought of it all! 

What's your favorite thing about being a Truly ambassador?
I really love being involved. I love that my opinions and ideas matter and I love that Truly gives me the opportunity to be a part of it all. 

If you had to choose 3 of your fav Truly products, what would they be and why?
You're seriously asking me to narrow it down to only 3? This is a tough decision to make, but the Unicorn Fruit Deodorant is definitely a favorite of mine. I absolutely love the smell and how how confident it makes me feel all day long.

Another favorite of mine is the Smooth Legend Pre Shave Scrub because it makes my skin super soft and a little bit goes a very long way so I feel like I'm really getting my money's worth. Also, it smells so delicious! 

Last but certainly not least, Glazed Donut After Shave Oil. It's seriously the icing on the cake (or should I say donut). It's the perfect ending to my shower routine and leaves my skin feeling and smelling amazing. It also absorbs really well and doesn't leave my skin feeling greasy.

Would you be able to share a few of your go-to Truly hacks?
Tip number 1:
This is for all the people like me with sensitive skin who are prone to getting nasty ingrown hairs and red razor bumps. I LOVE mixing Glazed Donut After Shave Oil and Cooka Concentrate together. I have very sensitive skin and I've always dealt with irritated skin especially after shaving and also ingrown hairs and red razor bumps. Ever since mixing these two products together, my skin has shown such unbelievable results. This is what I love about Truly Beauty- you can mix it up! Nothing is off limits!


Tip number 2:
Spend the extra $10 and get the Silicone Sleeve for your precious glass jars. They are SO worth it (and also reusable).


Tip number 3:
Do not throw out those beautiful glass jars!! I reuse all my jars. Some are used in my bathrooms for cotton balls and q-tips and some I use on my desk for office supplies like paper clips and rubber bands! It gives your rooms such a sophisticated look!
Join Our Ambassador Program
Come join a community of beauty lovers and earn money spreading the Truly Beauty love! As an ambassador, you can look forward to desirable discounts, fun FREEBIES, impressive commissions, and access to exclusive happenings. Plus, you'll be partnering with one of Gen Z's fave beauty brands — and that's gotta feel good!
Share
---