8 Vegan Beauty Products You Need In Your Life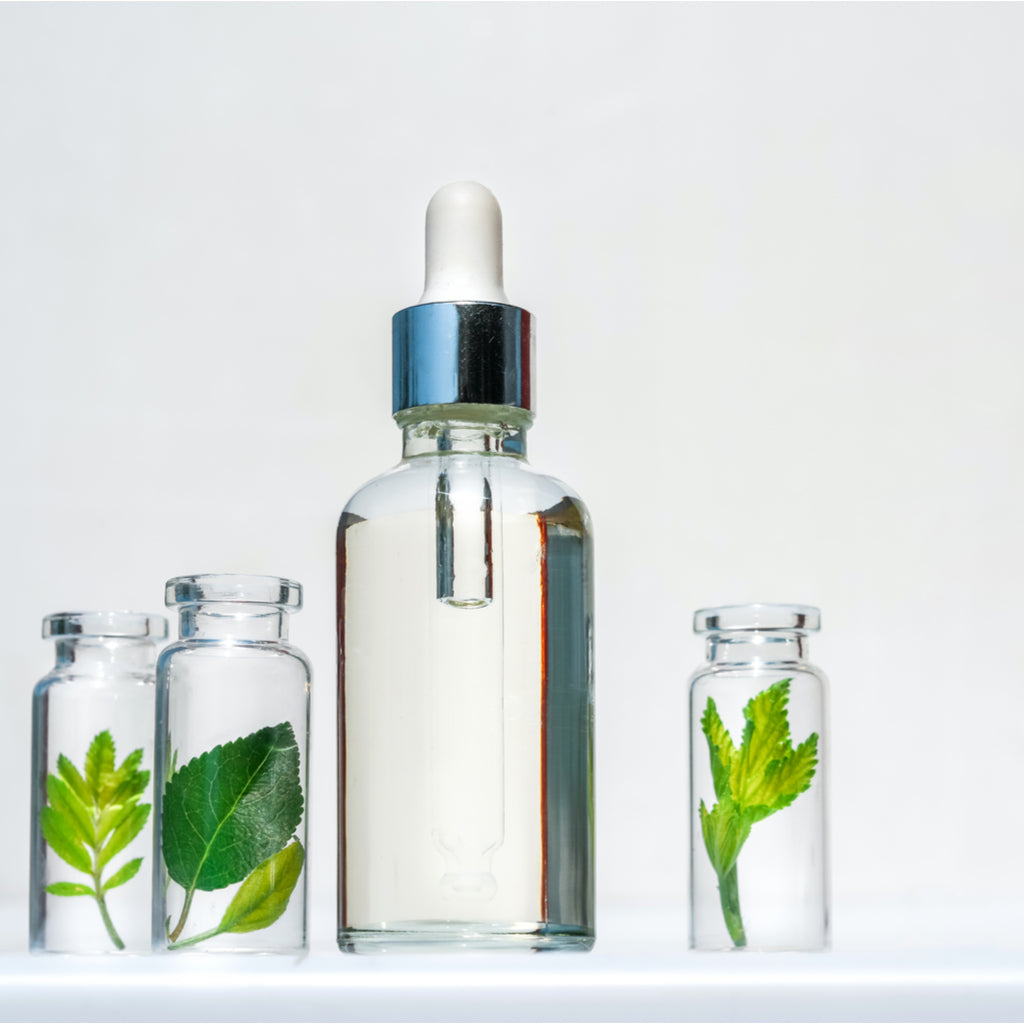 Long, long ago, decent vegan beauty products were extremely hard to come by. Vegan lip gloss, shower gel or mascara? No way.
Today, vegan products are everywhere. Even better ... most of them are cruelty-free too. So if you're like us - against animal testing and slathering animal-derived ingredients all over your face and body - you'll be happy to hear that you aren't short of vegan, leaping bunny beauty products to choose from. 
More and more vegan beauty brands are cropping up. Yep, things are getting super exciting in the beauty industry! From cruelty-free cosmetics to plant-based skincare products, we've found eight excellent vegan beauty products you need in your life. Right now.
PURPLE RAIN FACIAL SERUM 
Packed with natural ingredients such as grapeseed oil, cranberry seed oil, and pomegranate seed oil, this serum is a vegan retinol, offering moisturizing and anti-aging effects. Got sensitive skin? Then this is absolutely perfect for you. You know how retinol, despite being awesome, always left you red and flaky? Well, this serum is very gentle on the skin and will leave you glowing, instead of itching. It also treats scarring, skin discoloration, and smooths out wrinkles. 
Add it to your skincare routine for some added daily radiance. You'll have your friends wondering where you got that glow from. And you can say: Purple Rain. 
BODY STAR PERFECTING CREAM
For hydrated, luminous skin, try this superstar body lotion. Everyone knows how important it is to moisturize after showering. For superior skin, one must do it daily. And what better moisturizer to choose than this vegan brand, free of by-products and nasty ingredients. 
Formulated with a blend of powerful plant enzymes, superfruits and exotic butters, this body cream can protect skin from free radicals and help fight premature aging. Cactus flower and prickly pear are its two active ingredients. Cactus boasts strong antioxidant properties, while prickly pear possesses skin-softening vitamin e and vitamin k, as well as essential fatty acids. The result is silky, smooth, radiant skin.
STAR KISSER LIP PLUMPING MASK
Lip gloss looks way better on smoother, plumper lips and this temporary lip plumping mask delivers exactly that. Packed with hyaluronic acid - a collagen creator - and aloe - an antioxidant-rich healer - this beautiful blend will nourish your lips, minimize fine lines and bless you with a soft and kissable pout. It will make your vegan makeup look even more incredible when you apply it. The best part? You only need to leave it on 3-5 minutes before you see results. Oh and that tingling sensation you feel? Totally normal! It's all part of the pout plumping process. 
24K BLACK SOAP IMPURITY CLEANSER
Black soap cleansers are nothing new. Vegan and cruelty-free black soap cleansers combined with 24k gold? Much harder to come by. 
This vegan beauty product contains plantain extract, a source of antibacterial properties that minimize acne breakouts and fade dark spots and skin discoloration. As for the 24k gold, that's not just there to look and sound pretty. It actually restores skin elasticity, stimulates cellular growth, offers anti-inflammatory properties, and slows down collagen depletion. In other words, it's great for anti-aging. With daily use, this cleanser can help clear breakouts and cleanse while moisturizing. 
HEMP OIL FACIAL SERUM
You've heard of hemp before, right? For the past couple of years, hemp has stirred a lot of interest and curiosity and rightly so. There's nothing flash in the pan about hemp seed oil. It really works. 
This Hemp Oil Facial Serum is a skincare superhero, which contains no animal products and offers excellent hydration. If you're making veganism part of your life, that means switching to vegan beauty products too. Paraben free and also great for pigmented skin, you should try it yourself and see what all the fuss is about.
COCO ROSE FUDGE BODY BUTTER
Its key ingredients include rose, shea butter and coconut oil and it's by far one of the best vegan body butters you'll find. Rose is perfect for controlling excess oil and offers anti-inflammatory properties to reduce acne, dermatitis, eczema and redness. Shea butter aids dry skin thanks to its high concentration of fatty acids and vitamins. As for the coconut oil, that also helps hydrate and nourish the skin. Use it like your ordinary body lotion. 
UNICORN LOCKS REPAIR HAIR MASK
Now for the haircare side of things. If you're going to adopt the vegan lifestyle, you're going to need to introduce vegan haircare products too and this unicorn mask really is one of a kind. It's an excellent conditioner for your hair that leaves it feeling smooth and silky. With the help of avocado and keratin amino acids, this vegan hair mask fights frizz, injects hydration, and rescues damaged locks. It can also prevent hair loss. Packed with vitamin e, your hair will feel healthier than ever with regular use of this conditioner mask. 
MOON ROCKS SCRUB
It's an extra productive version of your shower gel, with the added bonus of shedding dead skin cells off of your body and leaving your skin smoother than when you went in. Brimming with natural ingredients, this vegan beauty body scrub is a fabulous addition to your skincare regimen. Lavender and blue tansy are its key ingredients, both of which function as a cleanser and an anti-pollutant. It also contains the essential oils rose geranium and dreamcatcher. And it's ideal for sensitive skin.
BUYING VEGAN BEAUTY PRODUCTS
Whenever you shop for vegan products, make sure you always check the label. The label should state whether the product is vegan and if you see the leaping bunny logo, that means it's also cruelty-free. Even makeup brushes and nail polish need be checked to ensure they are vegan, as do sunscreen, eyeliner, and deodorant. Always check the label for vegan, cruelty-free cosmetics. You can also find a full list of vegan brands on PETA.
Share
---