Vegan Skin Care: Top 5 Reasons to Make The Switch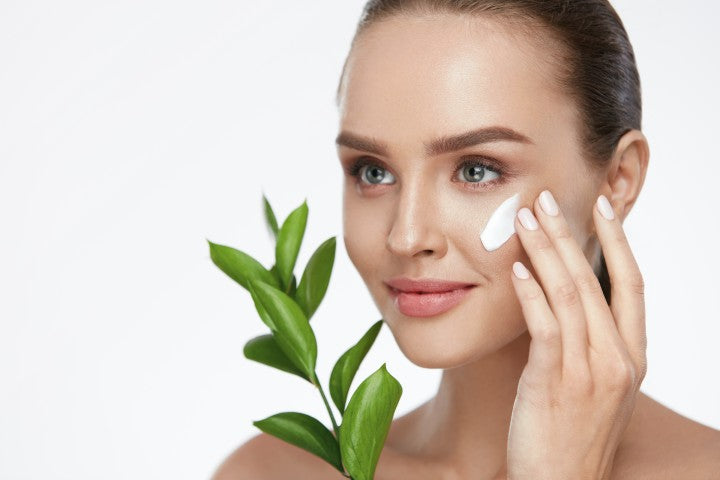 Putting your best face forward can seem like a challenge these days. With so many different products on the market, how can you choose? Finding the best vegan products for your skin type doesn't have to be difficult. In this article, we'll cover what makes a product vegan and the top five reasons you'll want to try them out. 
Ready to shake up your skincare routine? Read on to learn how you'll benefit from vegan skincare products. 
What Makes Skin Care Products Vegan?
To be considered vegan, a product can't contain any animal products or animal-derived components. Common animal ingredients to watch out for in skincare are:
Collagen
Honey
Beeswax
Lanolin
Gelatin
For the ethically conscious, you'll want to look for a cruelty-free label as well. Just because a skincare product doesn't contain animal ingredients doesn't mean they didn't test it on an animal. The final product might not have been tested, but there may have been animal testing along the way. Look for products that are cruelty-free certified.
Are Vegan Products Better for Your Skin?
Did you know that your skin can absorb up to 60% of products applied to it? Yikes. Switching to vegan skincare products can help make sure you're not feeding your skin endless junk. When you ditch animal products, you're avoiding harsh ingredients that can clog pores. Vegan products rely on better-for-you ingredients such as shea butter and coconut oil.
But do they actually work?
Fortunately, plant-derived ingredients are pretty potent. Vegan skincare products tend to focus on using ingredients such as natural oils, plant extracts, and more. You'll see moisturizers and cleansers containing items like aloe or green tea. Essential oils, powerful vitamin C, and healthful antioxidants are also commonly found in vegan facial products. No snake oil here.
Top 5 Reasons to Try Vegan Skin Care
1. Great for Sensitive Skin
Skincare can be tricky for those of us with sensitive skin. Trying a new product can feel like a shot in the dark and may cause breakouts. Fortunately, vegan products are made with rich vitamins and naturally soothing ingredients. Without animal by-products clogging their pores, many find their blemishes disappear.
2. Environmentally Friendly
Vegan products often source recycled material for their packaging and avoid harmful practices during creation. In addition, these types of companies are typically loud and proud about their methods. This makes your work easier, as they may have published info about their efforts. Browse online to learn more about your beauty brands. Support the planet and enjoy healthy products with vegan beauty.
3. Refuse to Support Animal Cruelty
With less of us buying beauty products tested on animals, we can help slow the demand for them. Vegan products steer clear of this harmful practice so you can shop easy knowing your dollars aren't supporting animal cruelty. Check the label for animal testing information.
4. Good for Your Budget
Veganism is on the rise and beauty companies are catching up. There are more beauty brands than ever branching out into vegan practices. Instead of traditional animal ingredients, companies are turning to safe synthetics and plant-derived components. These also help keep costs low.
5. Anti-aging Included
Thought you'd be left behind? Think again. No longer only possible through animal products like collagen, there are tons of anti-aging vegan products offering solutions. While we can't promise to fully turn back the clock, vegan products like our Eye Candy Anti-Puff Eye Cream certainly help. To reduce puffiness and minimize fine lines, we harness the power of these three key ingredients:
Grapeseed oil
Vitamin E
Hyaluronic acid
Types of Vegan Skincare Products
All-natural ingredients are great for your skin. However, you still want to shop for the right products. Don't go just slathering any old product on; read the ingredients and make sure it's right for you.
Toner
Toners are great for sealing in nutrients after washing your face. Witch hazel and aloe vera versions are especially soothing.
Moisturizer
You'll want to shop for your skin type here. Oily skin types, look for light, oil-free formulas. For those with combination to dry skin, look for nourishing ingredients like shea butter.
Face Masks
Treat yourself to some much needed rejuvenation with face masks. Whether DIY or off the shelf, masks can help address skin care concerns. For reducing acne and inflammation, look for CBD masks and other antioxidants. Oily skin types should look for refining clay masks. Aging skin will also benefit from clay, as it sloughs away the top layer of impurities. Bye bye dead skin, hello gorgeous you.
Body Wash and Lotion
Yes, skin care includes caring for all of you. Clean skin is happy skin, so let's make it a whole-body thing. Body cleansers from a vegan skincare line should feature purifying components such as chamomile or charcoal. They may also contain superfoods like kale or green tea. Moisturizing lotion can help banish dry skin for good with high-quality formulas free from parabens.
Lip Balm
Pucker up the perfect pout without compromise. Vegan lip balms are often made out of hydrating shea butter, coconut oil, and plant-based wax.
Will Vegan Products Work for My Skin?
The beauty of vegan skincare is that there's something for every skin type. Whether you're dealing with dry, oily, or combination skin, products are being tailored for you. People looking for acne relief can also find products to treat blemishes without triggering more. There are collagen and retinol-free solutions for aging skin. 
Since the products are made without toxic ingredients, your skin is free to absorb only the best. Maintain a healthy skincare routine to get the dewy skin of your dreams. Some great tips to remember:
Wash your face every day, especially before bed
Stay hydrated and eat healthy, whole foods
Wipe down your phone daily
Change your bedding weekly
Wash makeup brushes weekly
Quality skincare should hydrate your skin and target your skin type concerns. Let your vegan beauty shine and treat your skin to the care it deserves.
What's your go-to vegan skincare product? Spill your secrets down below!
Share
---