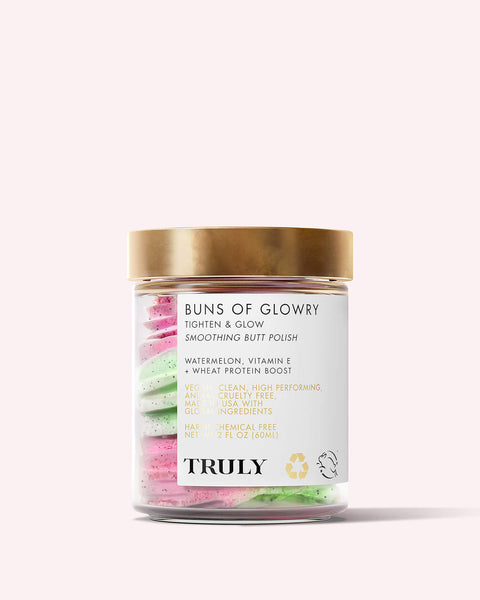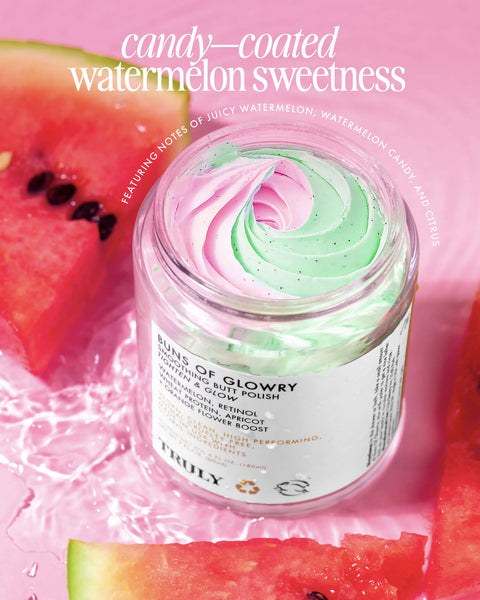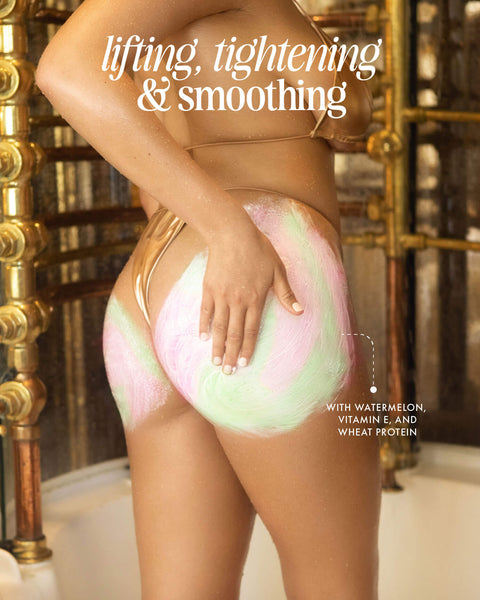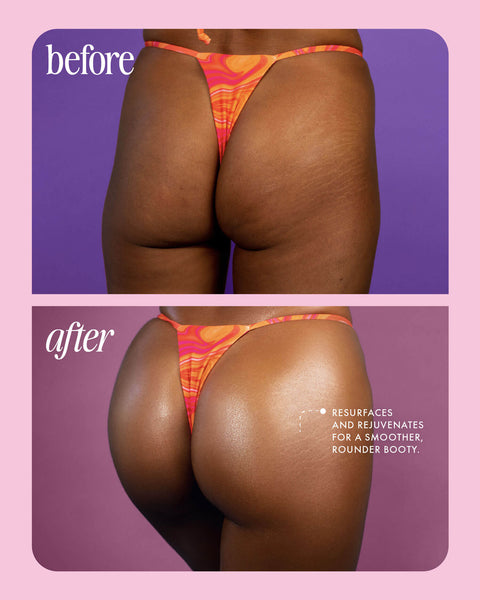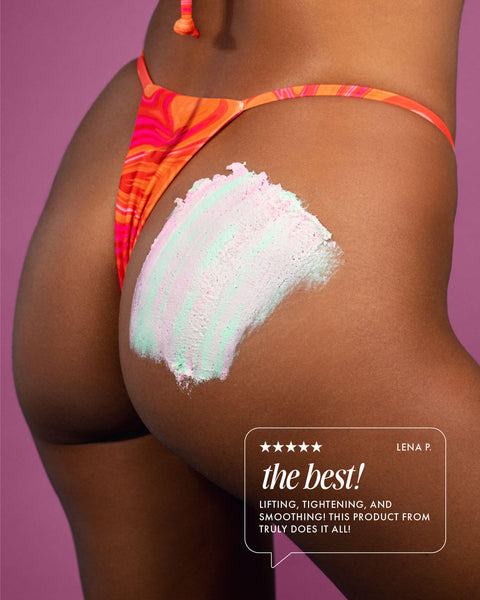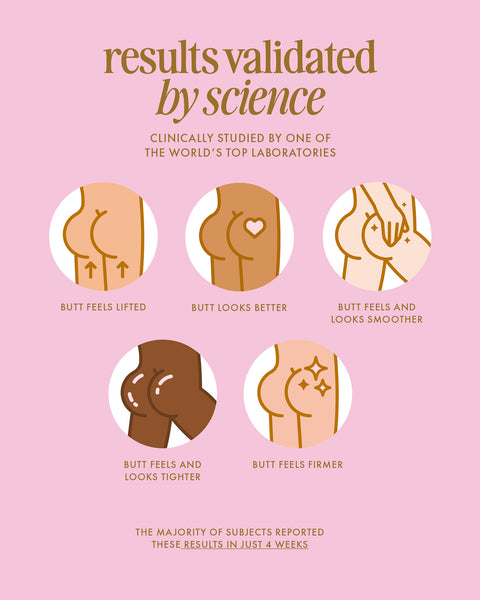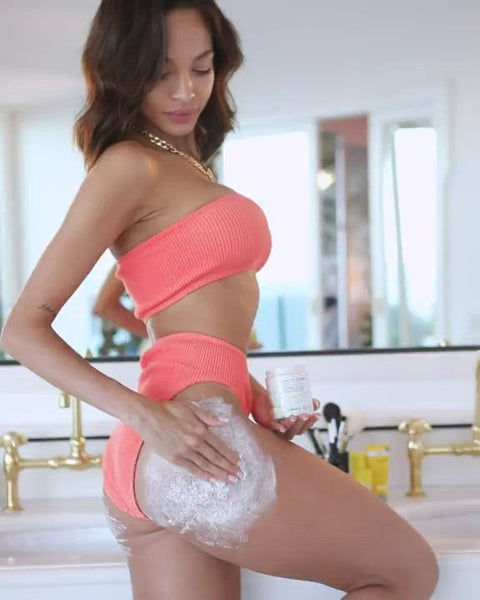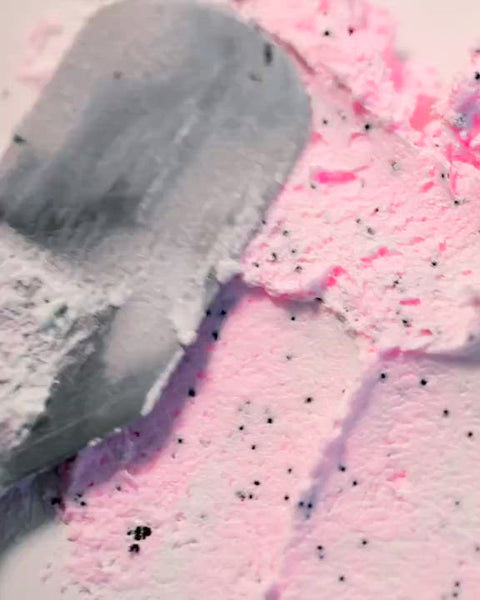 Buns Of Glowry Smoothing Butt Polish
>Good to Know:
Brightening
Tightening
Moisturizing
Give your tush an extra push with Buns Of Glowry Tighten & Glow Smoothing Butt Polish. Its two key ingredients - wheat protein and watermelon extract! Wheat protein's film-forming properties will increase firmness of the skin, while minimizing the appearance of fine lines and cellulite. Amino-rich watermelon extract will intensely hydrate and plump your skin - leaving you with a firm derriere that glows!
Why it's Special
Wheat protein fills in fine lines and cellulite. Watermelon extract can fade discoloration. Jojoba seeds help exfoliate away blemishes.
How to Use
In the shower or bath, take a small amount of Buns of Glowry, mix with water to get a nice lather. Rub on your booty in circular motions and rinse.
Pro-Tip: Use product as a mask before your shower. Mix a small amount of Buns of Glowry and water together and apply on your booty cheeks. Let sit for 5-10 minutes and then rinse.
*Results can vary by user, continued use for an extended period of time provides the best chance of seeing results. Even the slightest improvement or minimal change in appearance or feel should be considered a positive result - The key ingredients are natural extracts and should not be compared to results rendered by surgical or medical procedures. Benefits are based on positive customer feedback, testimonials, positive before & after results & ingredient benefit profiles - results are not guaranteed.
Stay updated on our HOTTEST deals, captivating content, and more!