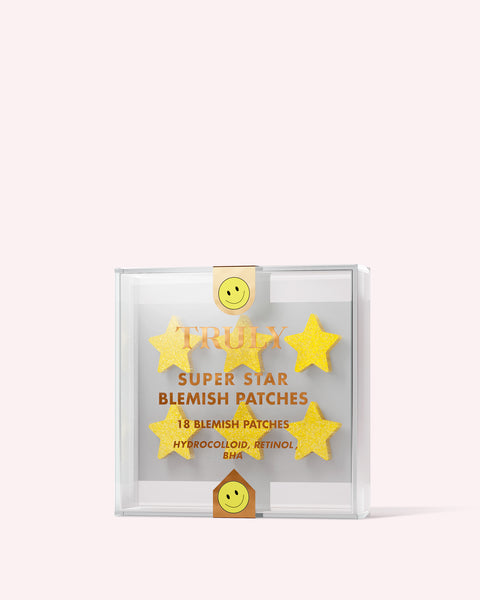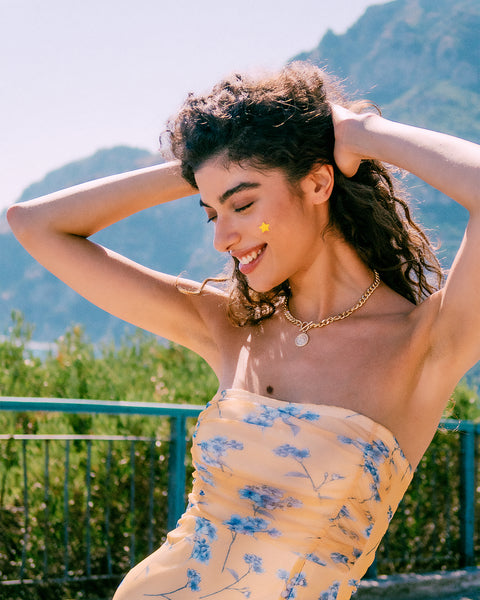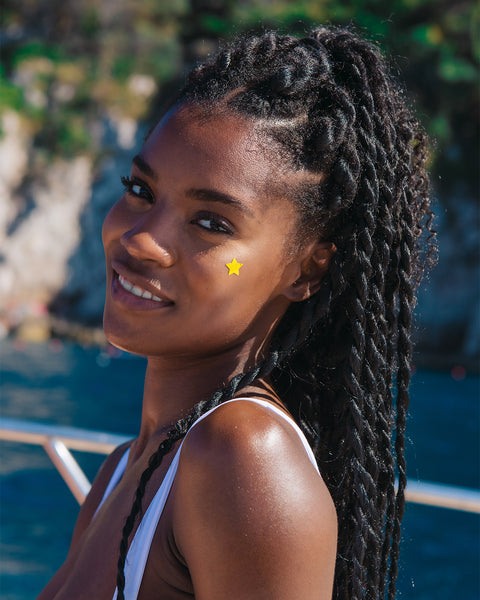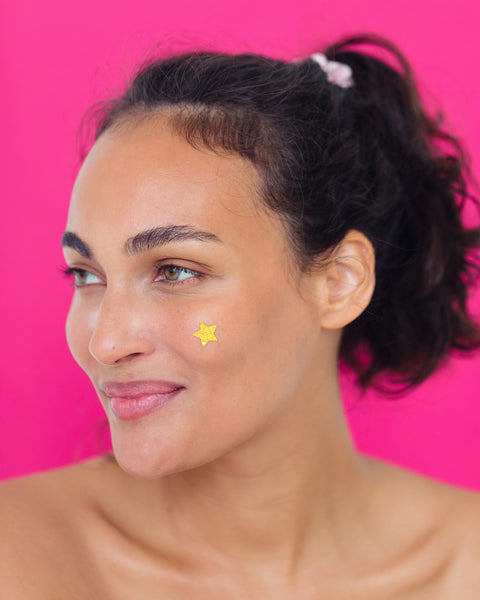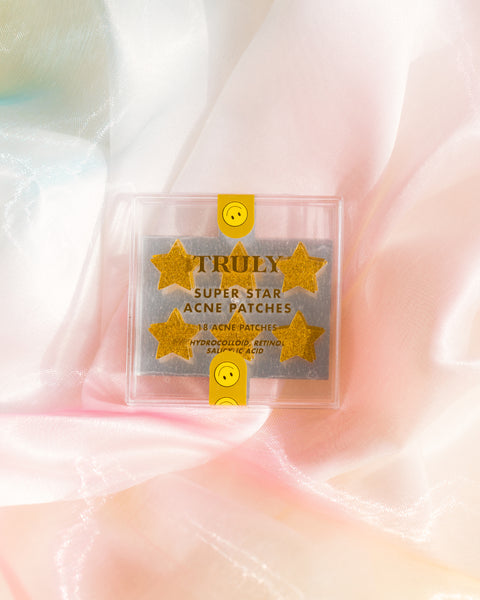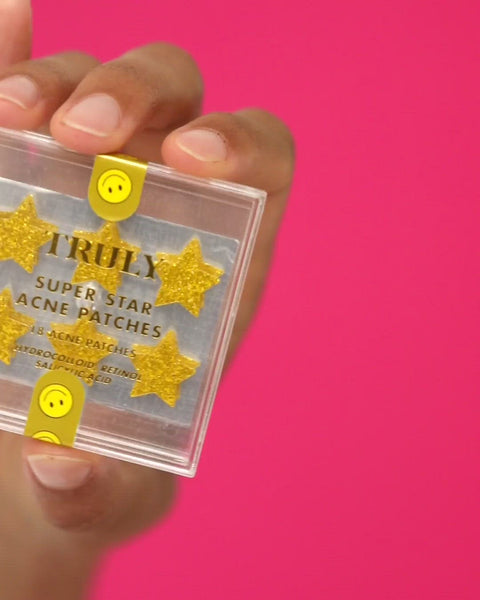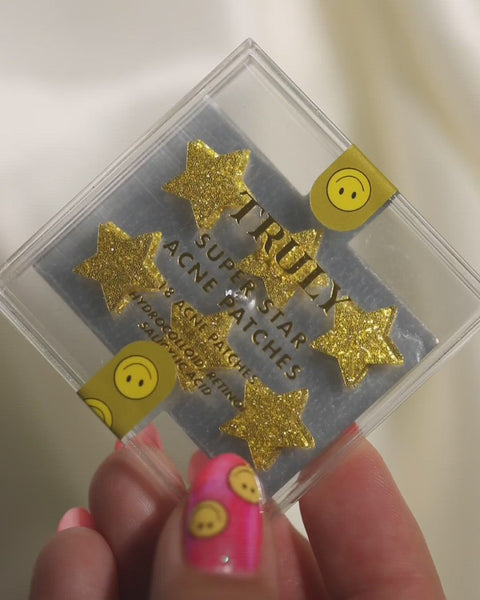 Super Star Patches
>Good to Know:
Noncomodegenic
Anti-Blemish
The queen of pimple patches has arrived and she's not playing around! Flecked with Retinol and Salicylic acid, this super patch not only helps remove your blemish but also helps prevent scarring and hyperpigmentation.
Why it's Special
Hydrocolloid drains fluid from existing or freshly popped zits. Retinol speed cell turnover rate, allowing the zit to diminish in size and color.
How to Use
Begin with freshly cleansed, dry skin, free from any oils or creams. Place the dot, tacky side down, onto the blemish. Leave on for a minimum of six hours, or overnight. Gently remove the dot and repeat until your blemish has disappeared. Always follow with a broad-spectrum SPF and limit prolonged sun exposure.
Stay updated on our HOTTEST deals, captivating content, and more!