Experience Truly's Newest Shaving Innovations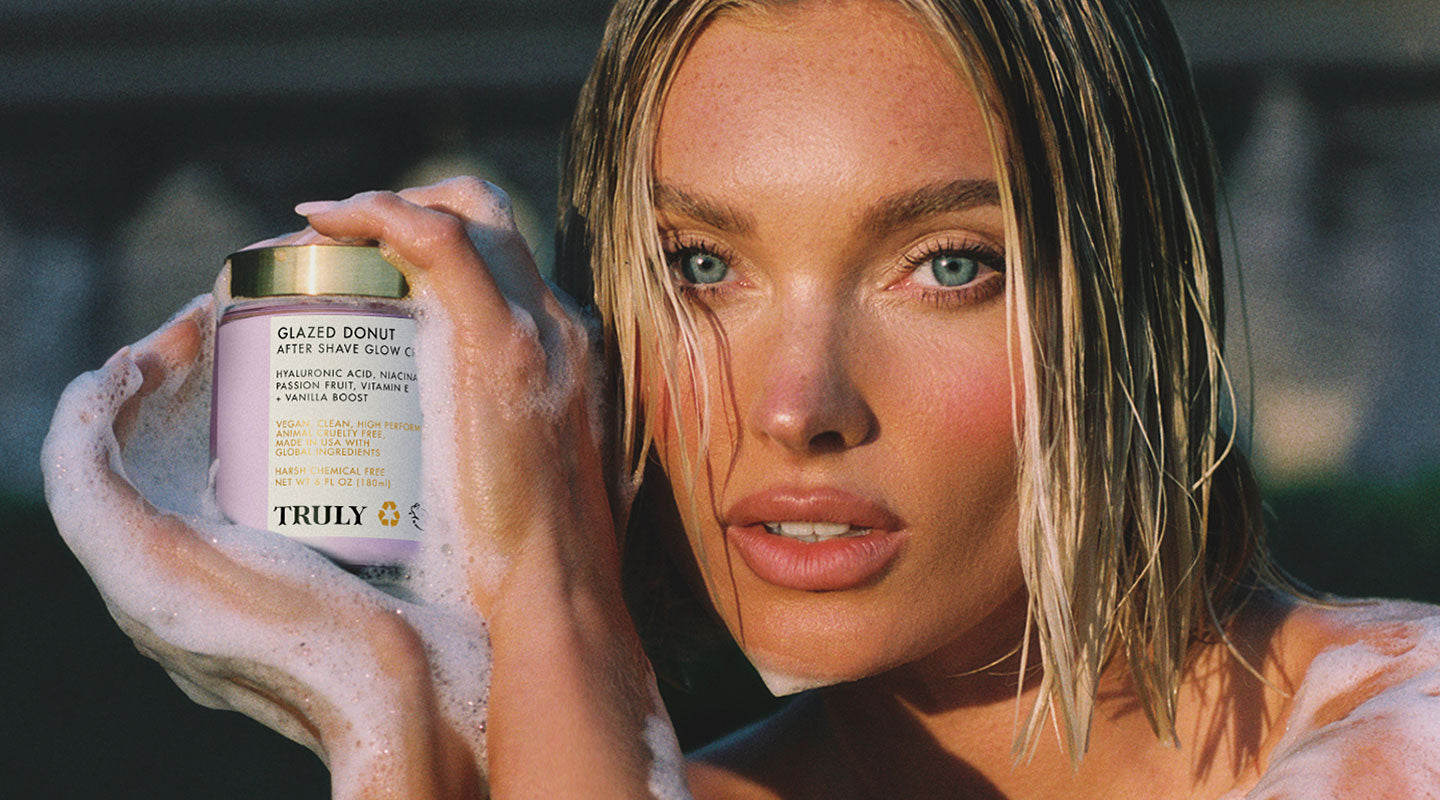 Glazed Donut After Shave Glow Cream
The newest addition to our iconic Glazed Donut line. Intensely hydrating and soothing, Glazed Donut After Shave Glow Cream eases redness and ingrown hairs while imparting a glow that lasts all day.
Formulated with soothing niacinamide and moisture-sealing hyaluronic acid for skin that's smooth and glossy, like a glazed donut.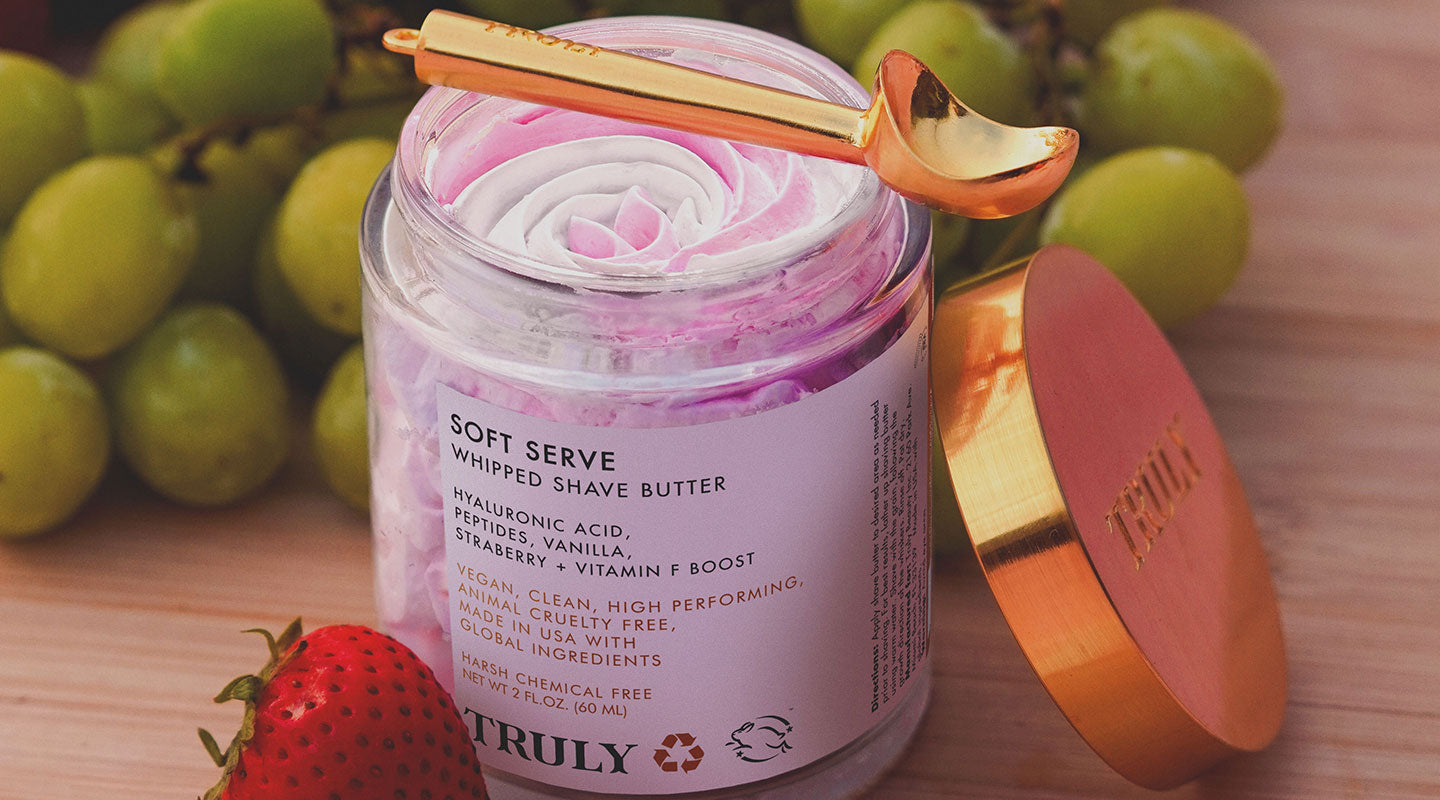 Soft Serve Whipped Shave Butter
A scoop of shaving perfection! This peptide-powered swirl softens hair and cushions skin against razor burn for an easy glide and a velvety smooth finish.
Developed with hyaluronic acid to hydrate and soften, peptides to reduce redness and irritation, and vanilla to combat ingrowns.
Shop Glazed Donut Shave Set
Get all of them for
$129

only
Save

$32

today

FREE
SHIPPING

EASY
RETURNS

MONEY BACK
GUARANTEE

SECURE
CHECKOUT
Superior Ingredients to Get You Smooth and Glossy
PEPTIDES
Peptides are short chains of amino acids that have been scientifically proven to firm, soothe, and hydrate skin. With powerful anti-inflammatory properties, peptides help to reduce redness and irritation.
HYALURONIC ACID
A powerhouse humectant, hyaluronic acid binds and retains water molecules to plump and hydrate skin. It's able to hold up to 1000 times its own weight in water, making it one of the best skin hydrators.
NIACINAMIDE
An active form of vitamin B3, niacinamide has been shown to ease inflammation, which can help calm irritated skin. It can also improve skin hydration by preventing moisture loss from the skin.
AFRICAN BLACK SOAP
With antibacterial and exfoliating properties, African Black Soap deeply cleanses skin, sweeping away dead cells and impurities for clear, even skin. It's a sensitive skin-friendly solution for acne and hyperpigmentation.
LAVENDER
Lavender's antibacterial, antifungal, and anti-inflammatory activity make it an excellent ingredient for alleviating shave-related irritation such as nicks, razor burns, and ingrown hairs.
VANILLA
Vanilla contains components that are rich in antimicrobial and antibacterial properties that help to heal razor bumps and reduce redness. Packed with antioxidants, it also reverses skin damage caused by free radicals.
Treat Your Skin to an Indulgent Shaving Experience
The Glazed Donut Shave Set offers everything you need to get glowing,
supermodel-smooth skin.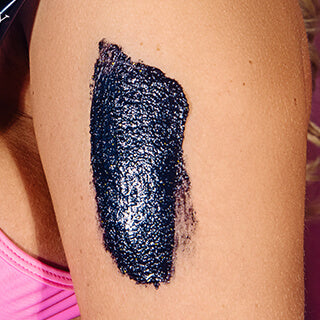 EXFOLIATE
Prep skin for a satiny smooth shave with 24K Gold Black Soap Luxury Butter Impurity Cleanser.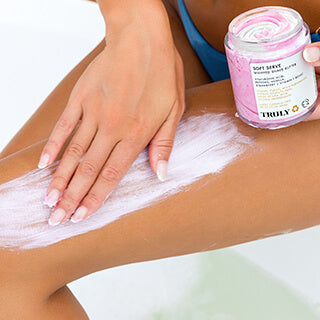 PROTECT
Lather up with Soft Serve Whipped Shave Butter for protection against your razor.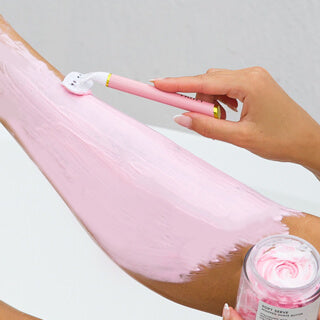 SHAVE
Glide the Life Shaver Starter Razor across your skin in the direction of hair growth, and rinse the blades after each swipe.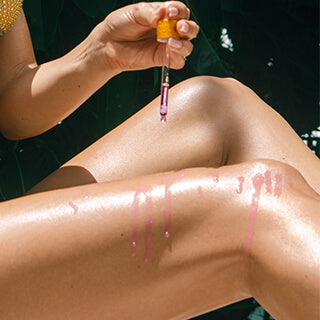 SOOTHE
Ease redness, razor burns, and ingrowns with Glazed Donut After Shave Oil.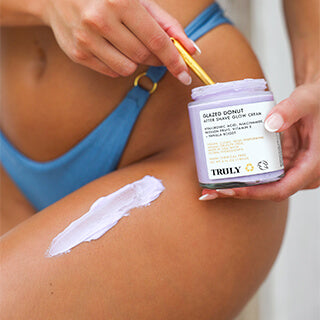 HYDRATE
Instantly cool and hydrate skin while unlocking your glow with Glazed Donut After Shave Glow Cream.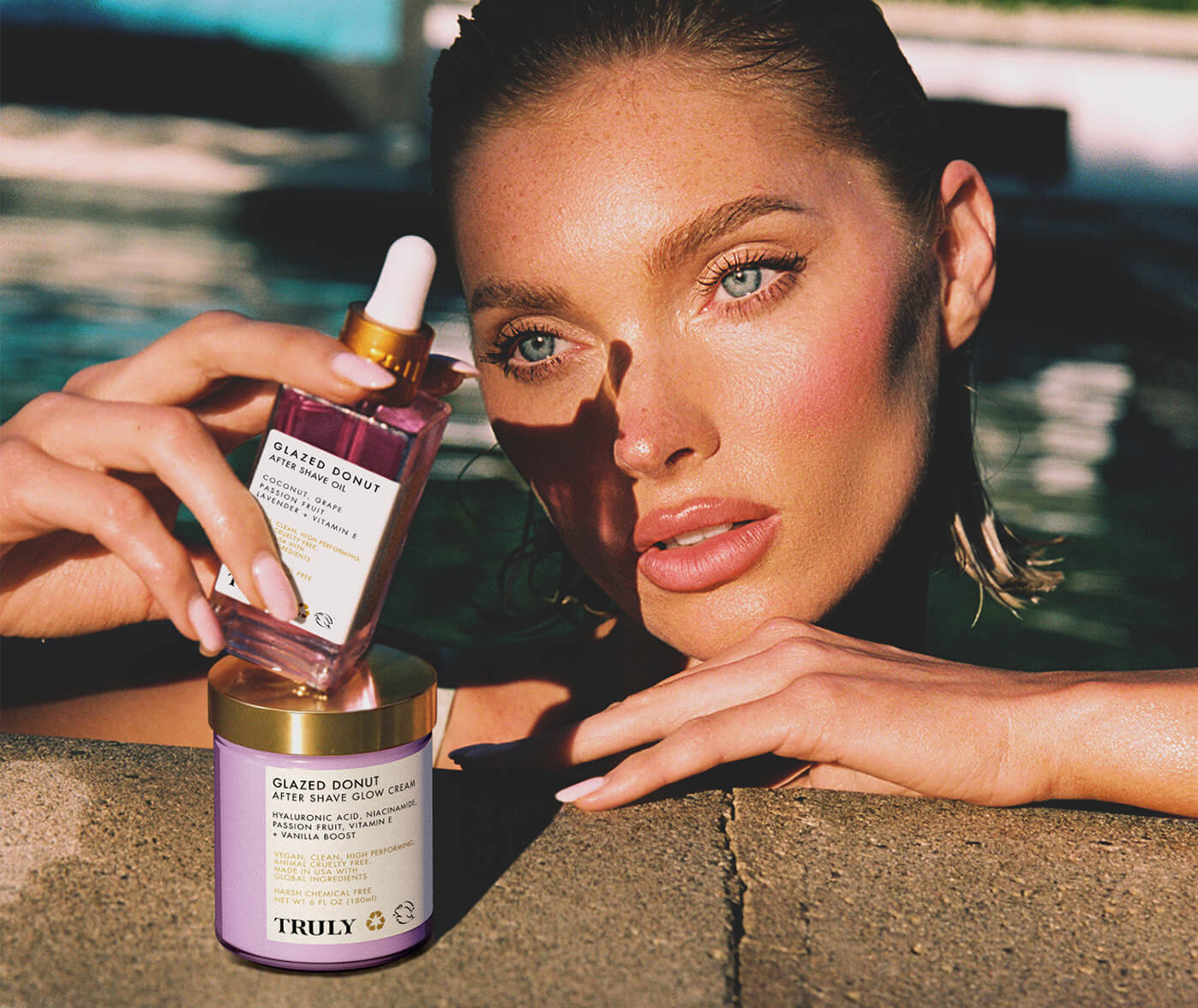 Elsa's Review
"I am in love with the Glazed Donut After Shave Glow Cream. It leaves my skin glowing and hydrated without feeling greasy. The sweet vanilla glaze scent is just too good!"
ELSA HOSK
Subscribe for Exclusive Perks
Join today for a year filled with fun, fantastic deals, and gleaming skin! You can also put this collection on auto-ship for straight-to-door delivery every month—and 10% off every order!