WHAT IT TARGETS:
Coarse Stubble 🌵
Coconut oil and vitamin E replenish lost moisture while softening skin and coarse stubble.
Ingrowns + Irritation 💥
Lavender lends its antiseptic and anti-inflammatory properties to treat and prevent nicks, razor burn, and ingrown hairs.
Sagging 🥀
An all-star emollient with elasticity-restoring abilities, passion fruit drenches skin in moisture, softens fine lines, and leaves skin visibly tauter.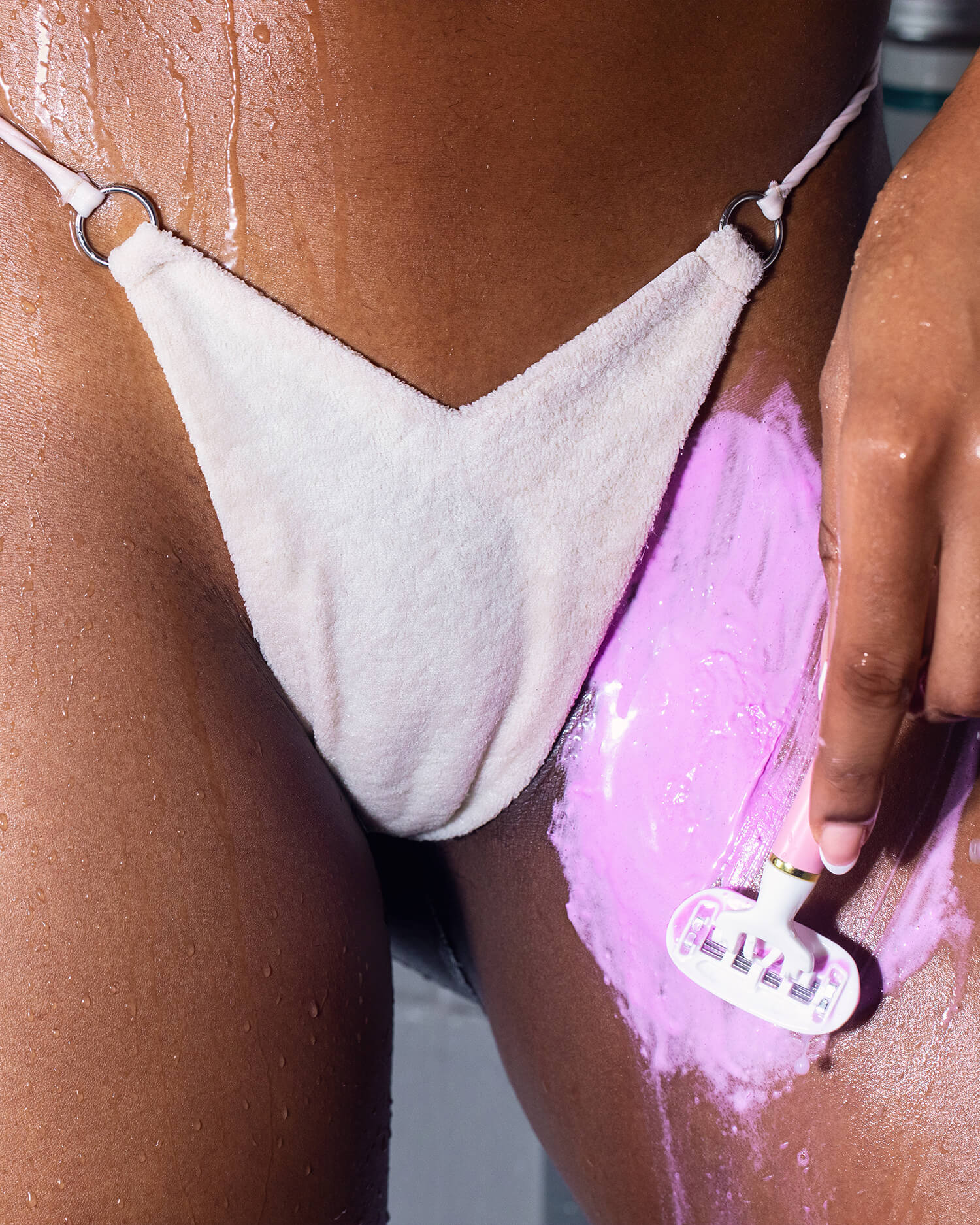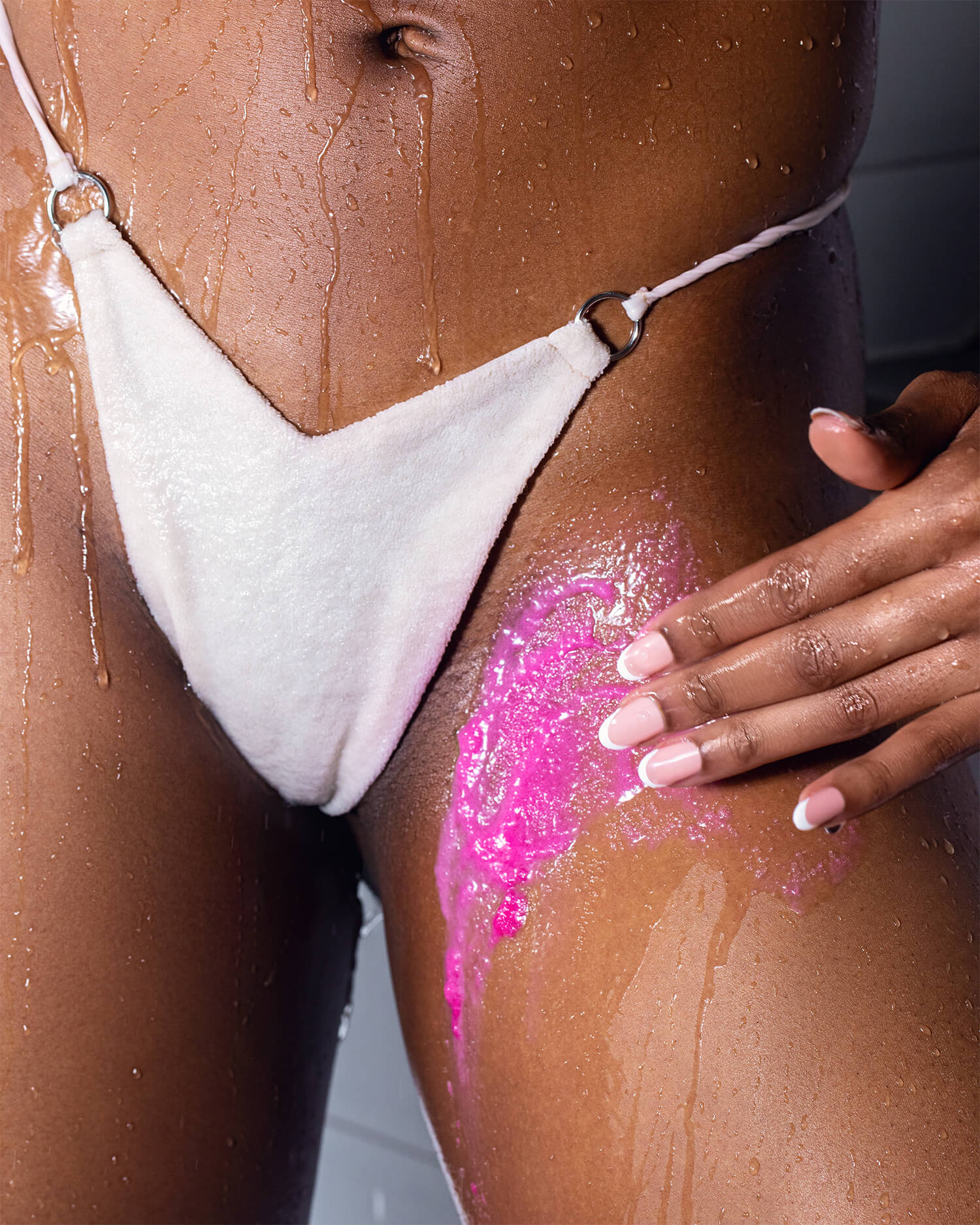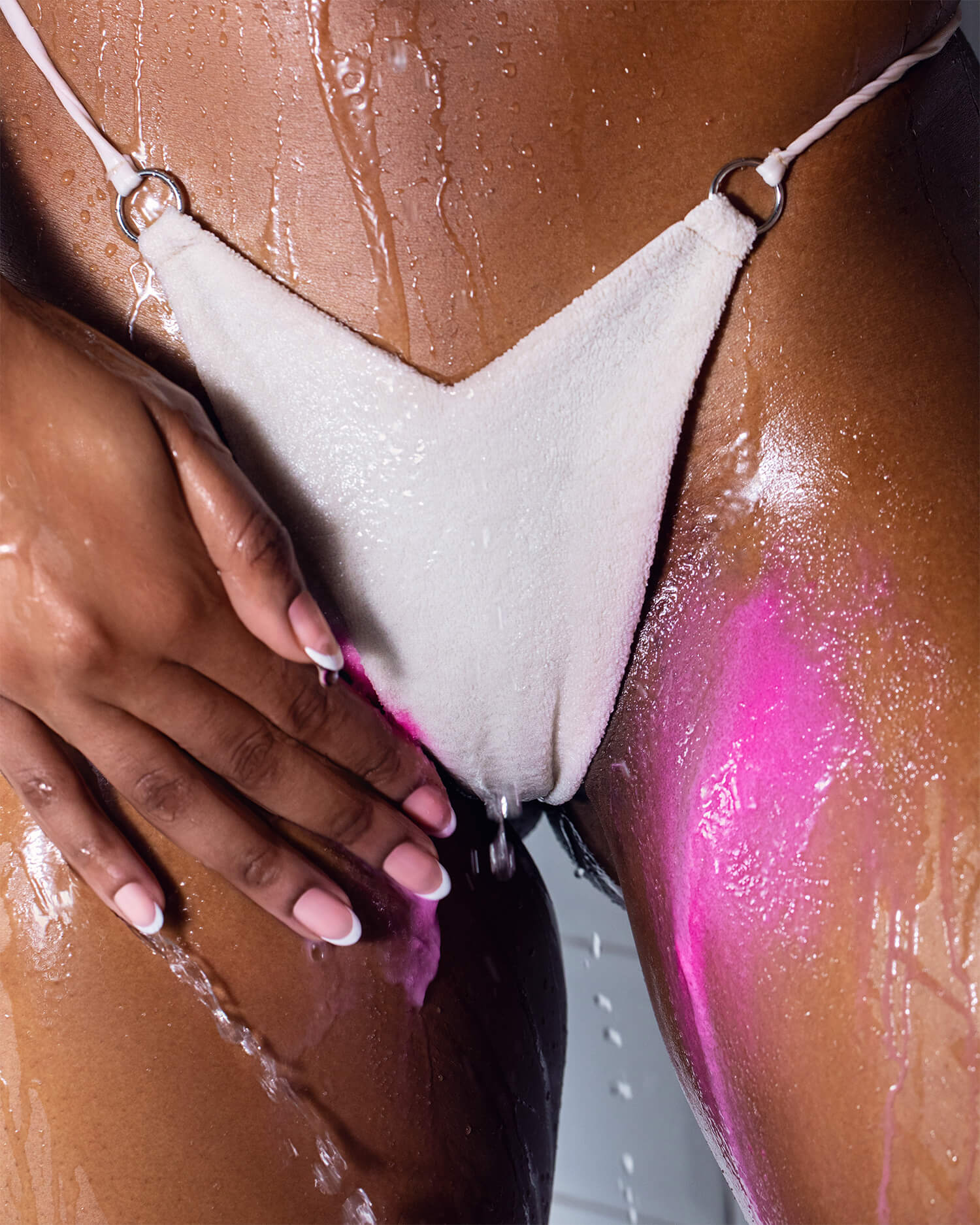 HOW TO USE:
Smooth Legend Pre-Shave Scrub:
In the shower, massage a palmful of scrub all over wet skin, then rinse.
Happy Hairless Shave Butter:
Lather up the shaving butter with warm water and spread all over desired areas prior to shaving.
Life Shaver Starter Razor:
Using light, gentle strokes, glide the razor across the skin in the direction of hair growth. Rinse the blades between swipes.
Glazed Donut Shave Oil:
Using your palms or a cotton pad, apply several drops of oil onto clean, dry skin to soothe, hydrate, and prevent ingrowns.
WHAT'S IN IT:
Coconut 🥥
Full of essential fatty acids and amino acids, coconut oil supports skin barrier function and helps prevent moisture loss, keeping your skin smooth, hydrated, and irritation-free.
Vitamin E ✨
Key for healing, hydrating, and assisting in cell restoration, vitamin E keeps skin smooth, supple, and less vulnerable to razor burn and ingrowns.
Passion Fruit 💦
Antioxidant-rich and elasticity-restoring, passion fruit protects skin against external aggressors while tightening loose skin and minimizing the appearance of fine lines. It also helps to retain moisture for skin that feels satisfyingly smooth.