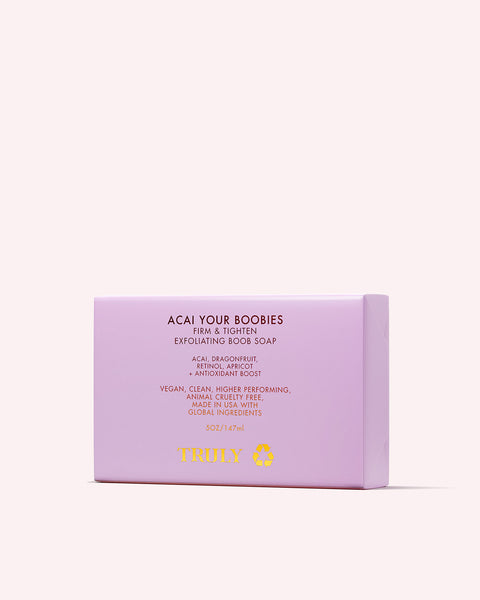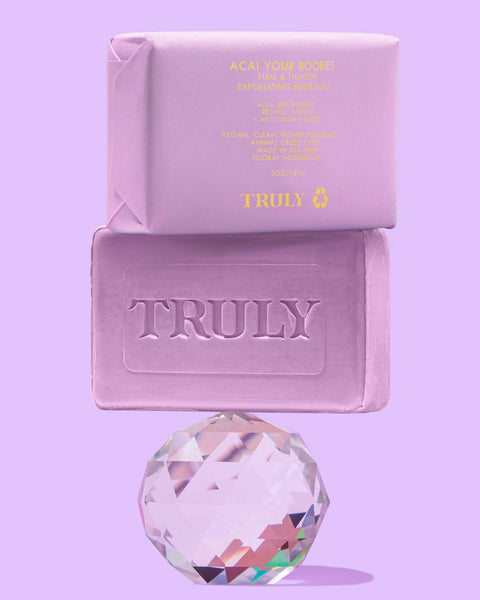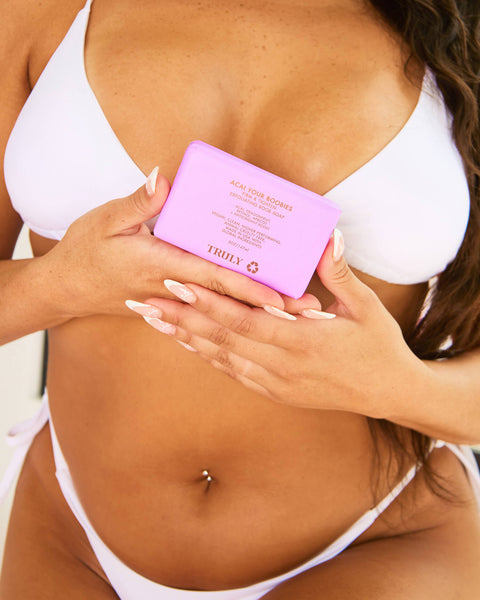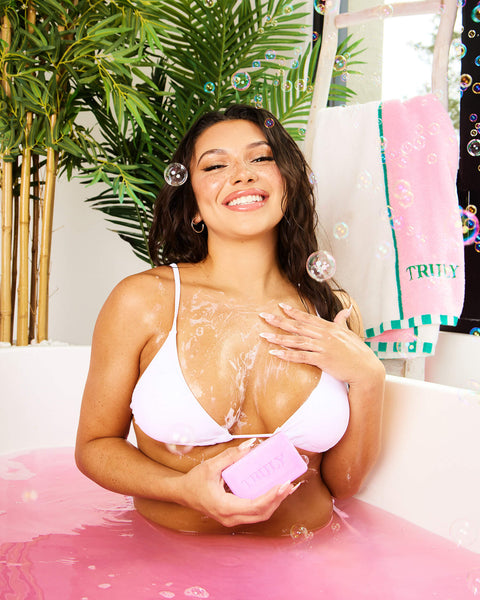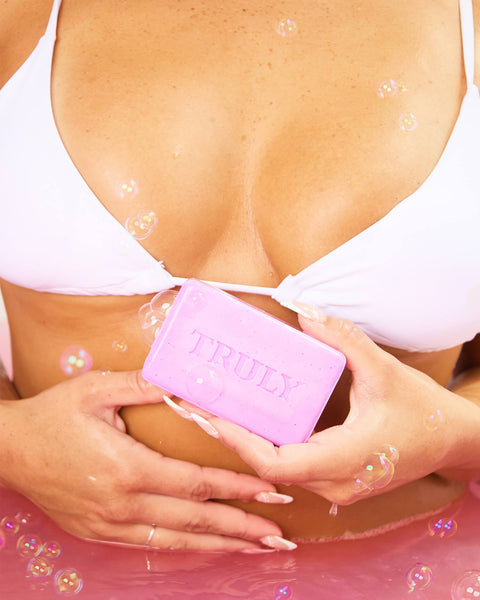 Acai Your Boobies Bath Bar
>Good to Know:
Firming
Moisturizing
Resurfacing
Odor-Fighting
Sulfate-Free
The newest member of the Acai Your Boobies fam! Perk up your pair with this luxuriously lathery, bust-firming bath bar infused with elasticity-restoring retinol, free radical fighting acai + brightening antioxidants. It buffs away boob breakouts, body odor, and stretch marks while giving your tatas a tighter, firmer appearance. You'll smell just like freshly picked berries after sudsing up with this supercharged bath!
How to Use:
In the shower or bath, work the bath into a lather and gently massage it into your chest and boobies. Rinse, and follow up with polish, serum, and butter from the bath's corresponding line.
What it Targets:
Tightens
Gives your chest a firmer, more lifted appearance.
Treats Boob Breakouts
Unclogs hair follicles for blemish-free boobs.
Softens Stretch Marks
Refines skin's texture for a smoother chest.
Subscribe & Save 10%
Put this berrylicious bath bar on auto-ship, and never run out of your fave bath bar again! Subscribe now, and save 10% on every order!
No commitment. No stress. Pause or cancel anytime!
Stay updated on our HOTTEST deals, captivating content, and more!