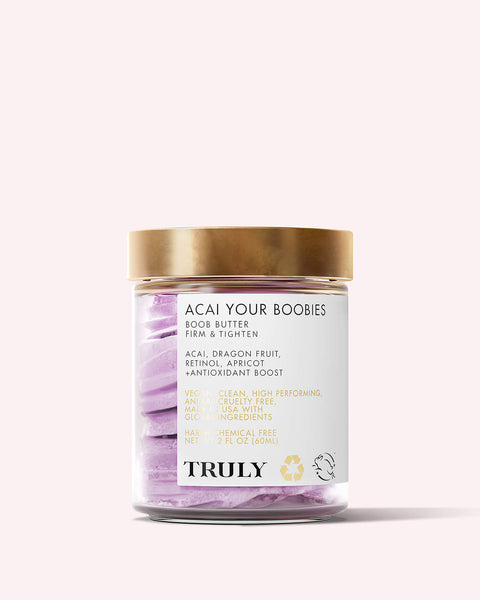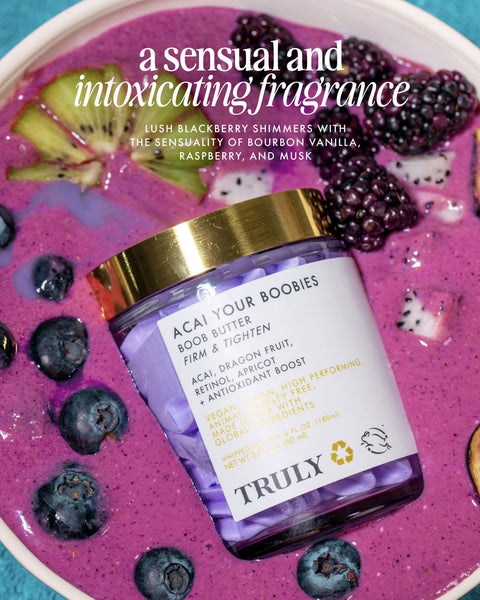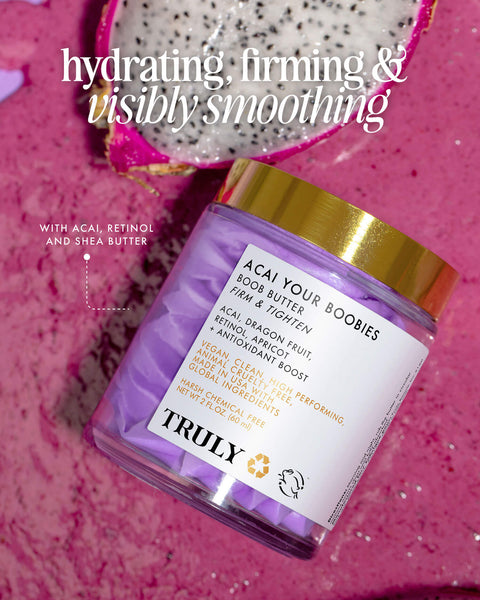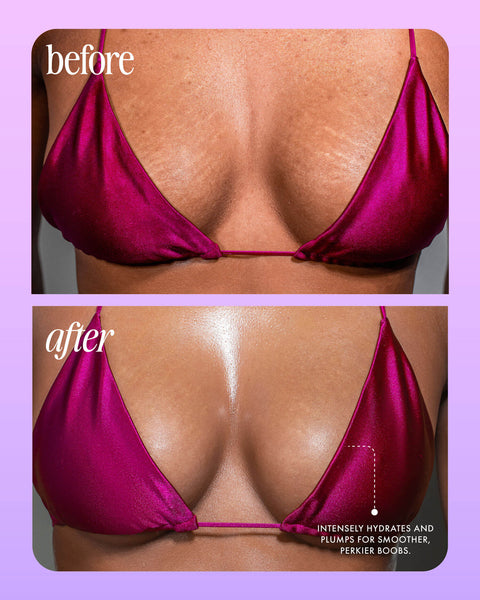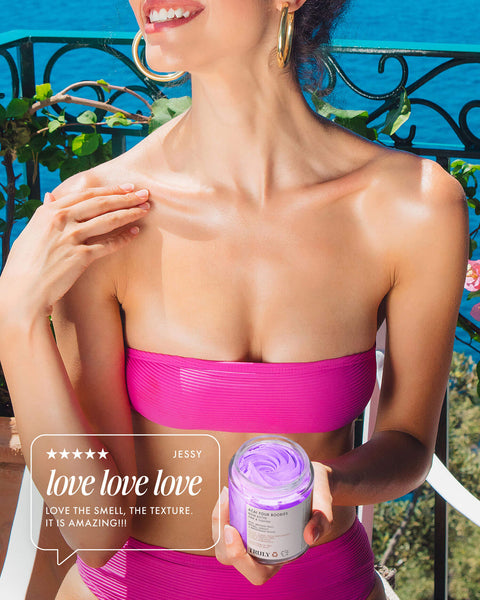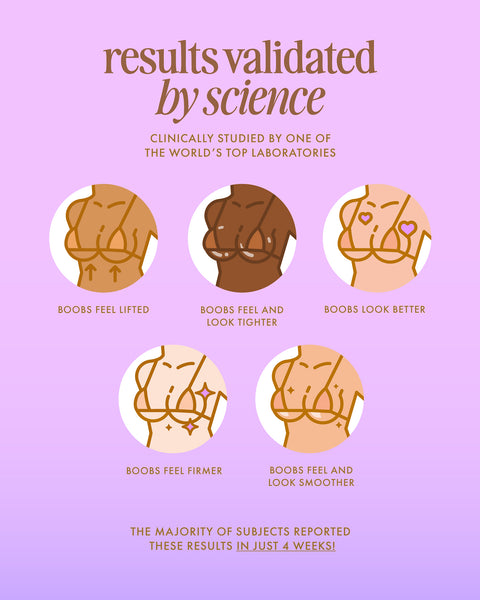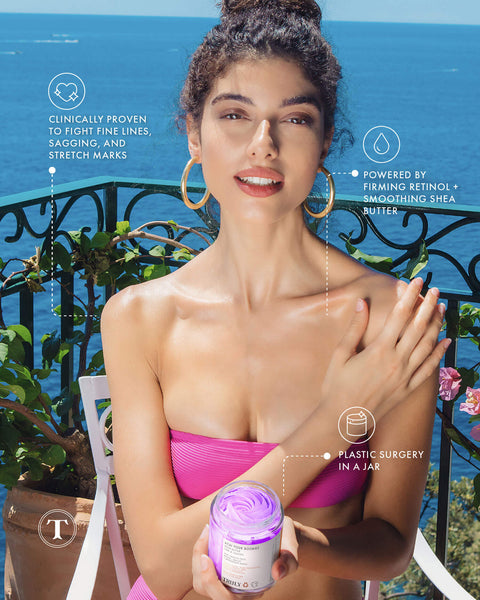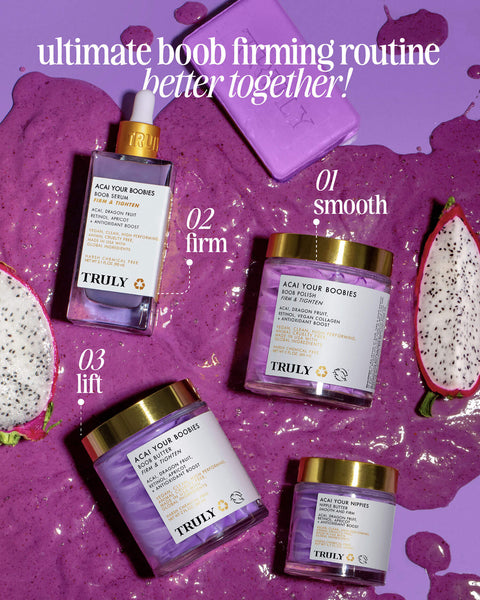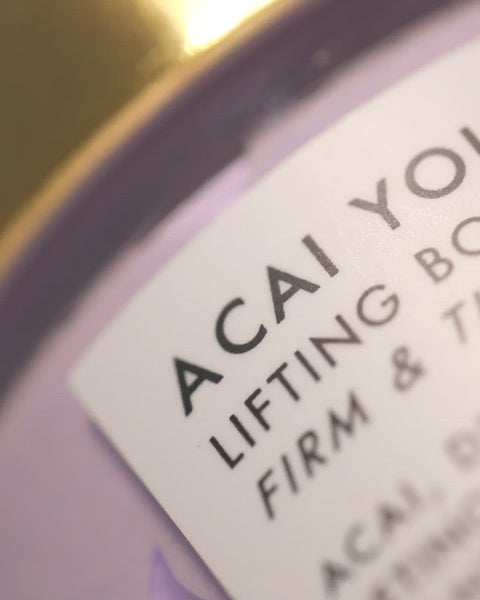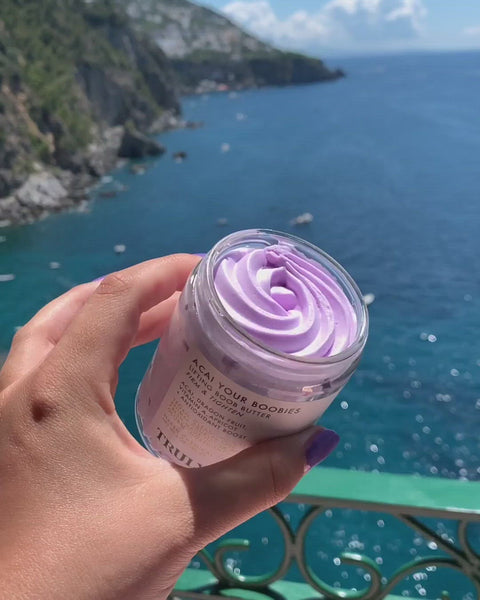 Acai Your Boobies Butter
>Good to Know:
Moisturizing
Tightening
Resurfacing
Perk up your pair with Acai Your Boobies whipped butter! It's designed to smooth skin and nips while also tightening and firming your twins! It also helps reduce the appearance of stretch marks and fine lines for a youthful perky chest!
Why it's Special
Retinol, a prolific ingredient in skincare, helps reduce the appearance of wrinkles and discoloration. Acai berry nourishes the skin with antioxidants, a natural protectant from free radicals.
How to Use
Apply a quarter sized amount all over chest and breasts 1x per day after your shower. Leave on. It's best paired with Acai your boobies polish and serum!
*Results can vary by user, continued use for an extended period of time provides the best chance of seeing results. Even the slightest improvement or minimal change in appearance or feel should be considered a positive result - The key ingredients are natural extracts and should not be compared to results rendered by surgical or medical procedures. Benefits are based on positive customer feedback, testimonials, positive before & after results & ingredient benefit profiles - results are not guaranteed.
Stay updated on our HOTTEST deals, captivating content, and more!