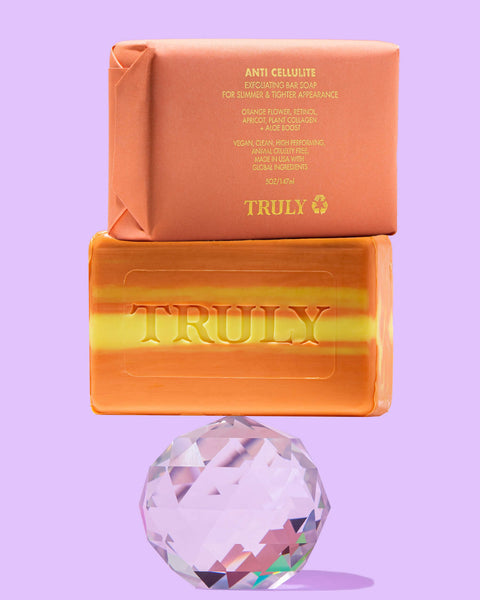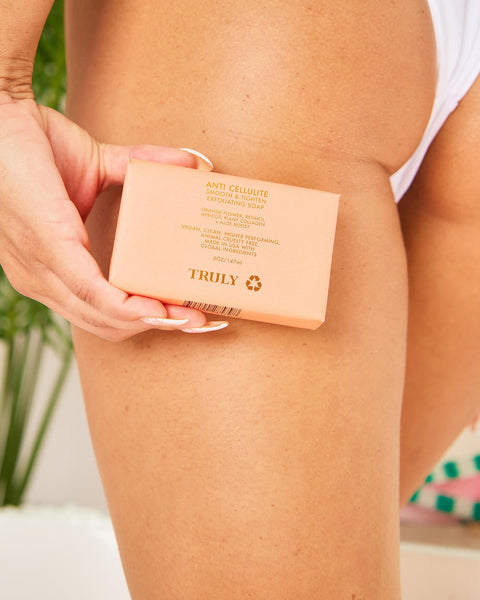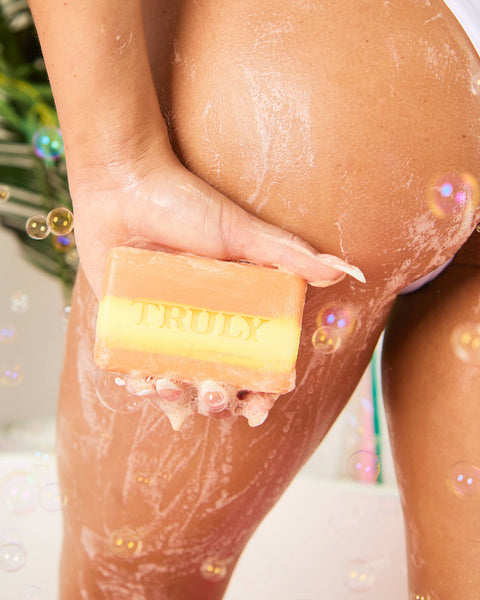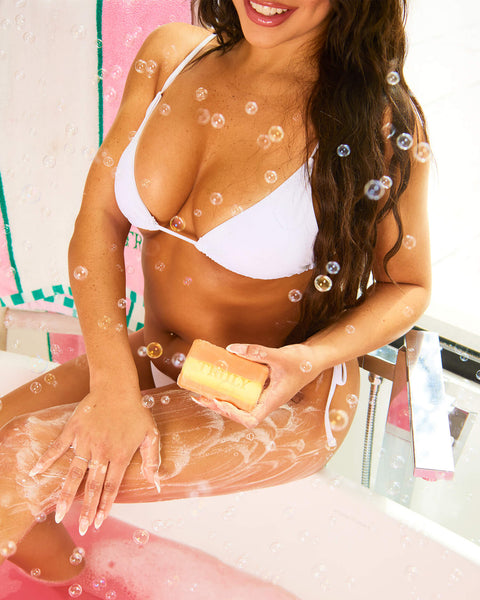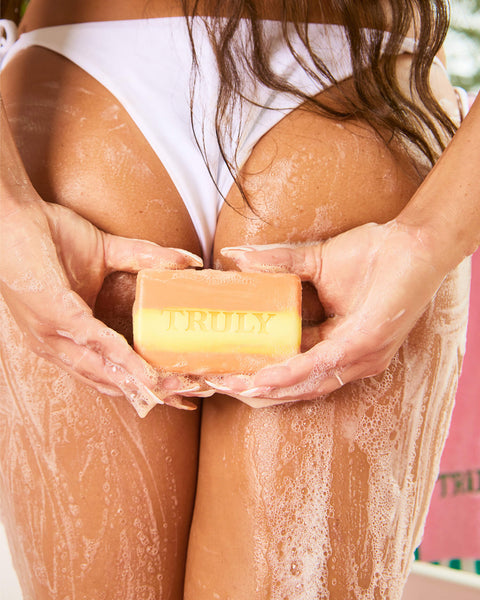 Anti Cellulite Bath Bar
>Good to Know:
Smoothing
Tightening
Resurfacing
Odor-Fighting
Sulfate-Free
Suds up with this skin refining bath bar – the newest addition to our Anti-Cellulite line. Aside from washing away impurities and banishing body odor, Anti Cellulite Bath Bar slims and tightens skin thanks to fat-mobilizing, cell-regenerating actives such as retinol, orange flower, and plant collagen. It also smooths the appearance of skin – courtesy of hydrating apricot + aloe boost. Step out the shower smoother, slimmer, and smelling citrusy!
Essential Ingredients:
Orange Flower 🍊
Retinol 🔥
Plant Collagen 💦
How to Use:
In the shower or bath, work the bath into a lather and gently massage it into your dimply areas. Rinse, and follow up with polish, serum, and mask from the bath's corresponding line.
What it Targets:
🔶 Supercharges Lymphatic Drainage
Encourages the removal of fluids and fats around the body for smoother, brighter skin.
🔶 Minimizes the Appearance of Cellulite
Refines skin's texture to make skin appear less dimply.
🔶 Slims + Tones
Tightens your tush, thighs and belly.
Subscribe & Save 10%
Wanna see the end of cellulite? Stay consistent with this cellulite-fighting bath! We can help you stay committed by delivering an Anti Cellulite Bath Bar straight to your door each month so you never run out again! Bonus: you'll save 10% on every order!
Pssst…you can pause or cancel anytime thanks to our zero-commitment policy!
Stay updated on our HOTTEST deals, captivating content, and more!