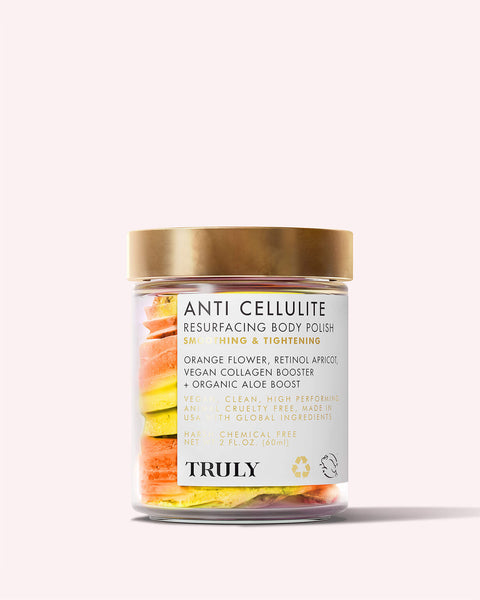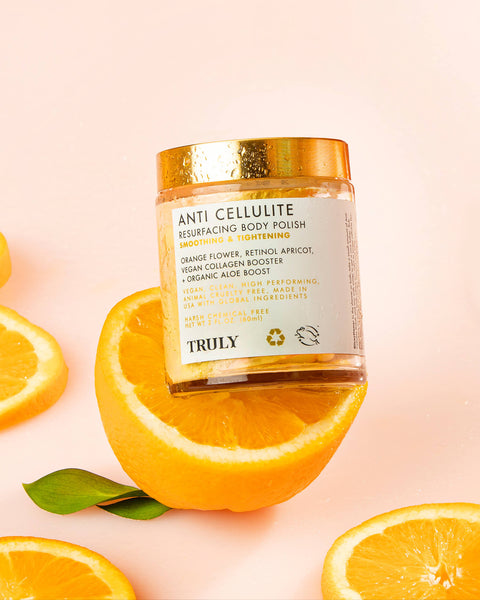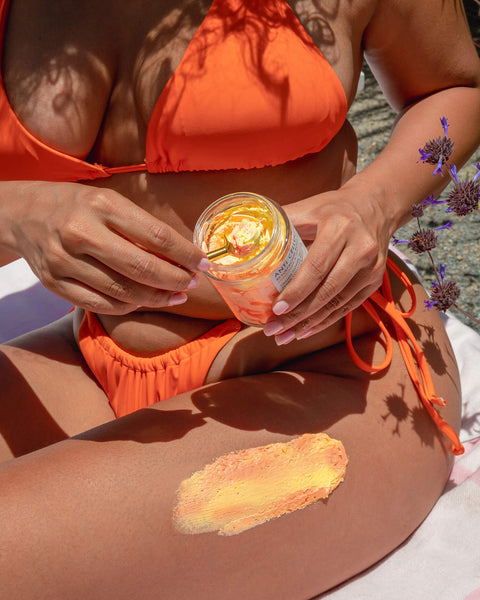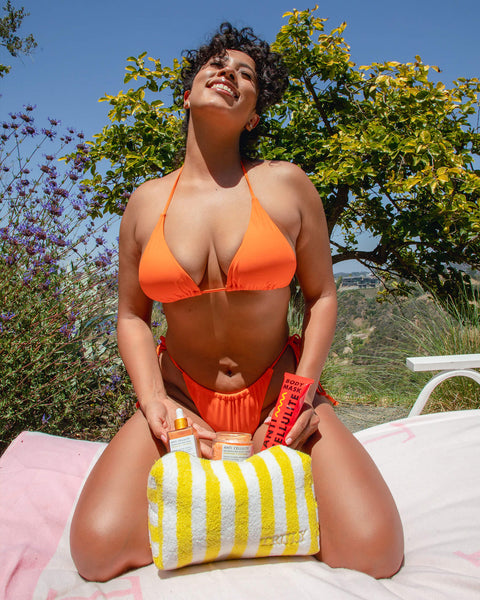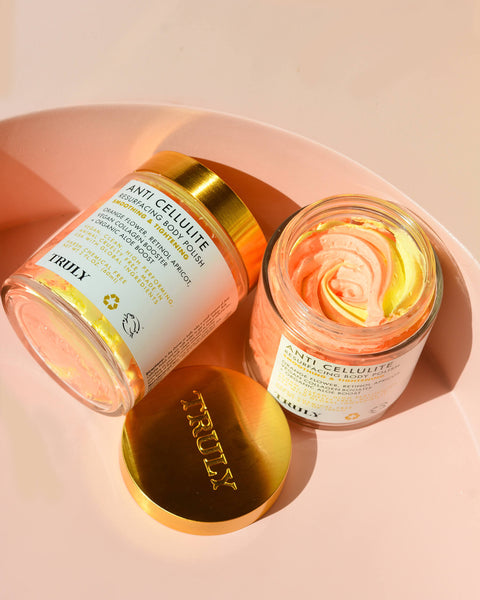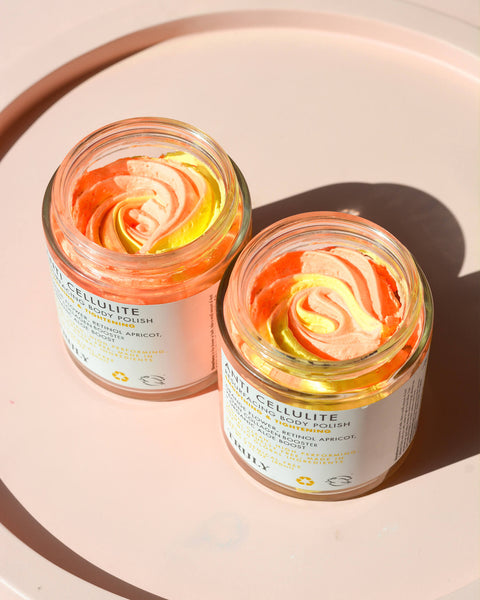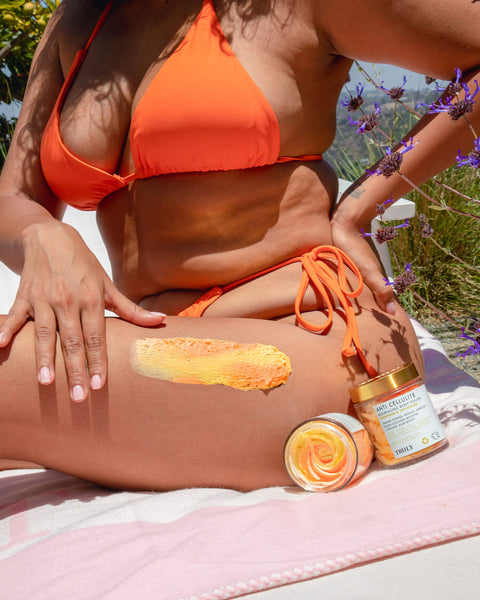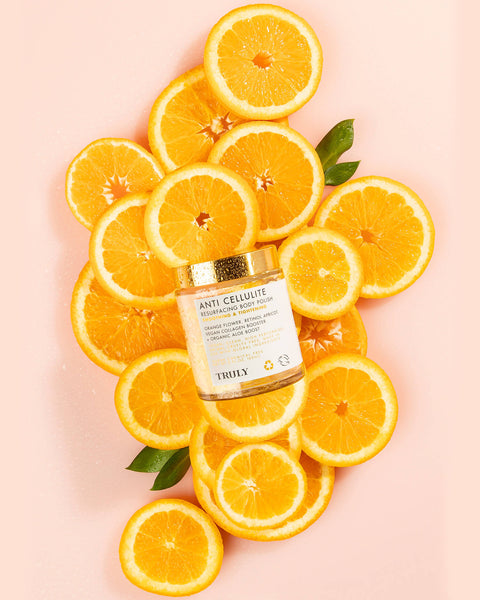 Anti-Cellulite - Resurfacing Body Polish
>Good to Know:
Resurfacing
Tightening
Brightening
Vegan
Cruelty-Free
A powerful body toning polish of retinol, orange flower, and vegan collagen to mobilize stored fats, accelerate skin renewal, and visibly reduce the appearance of cellulite on the stomach, thighs, and butt. With a fresh and energizing citrusy scent!
What Makes this Polish SO Good?
A NEW addition to our bestselling Anti-Cellulite Skincare Line! This citrusy Anti-Cellulite scrub buffs away dull, dead skin cells, boosting skin's brightness and reducing discoloration. Its star ingredient – retinol – enhances collagen to improve skin tone and texture while firming up the jiggle. Pair it with our other Anti-Cellulite products for a complete dimple-diminishing routine!
Essential Ingredients:
Retinol ✨🔥
Orange Flower 🍊🧡
How to Use
In the shower or bath: scoop out a palmful of Anti-Cellulite Polish and mix with water to create a nice, fluffy lather. Rub on your body in circular motions, and rinse. Repeat 2 to 3 times per week to become the smoothest, softest, and glowiest version of yourself.
What it Targets
Refines Skin Texture
Leaves skin smooth, soft, and supple.
Brightens
Buffs away dullness and dryness.
Minimizes the Appearance of Cellulite
Improves skin elasticity and firmness to fade out dimply skin.
Subscribe & Save 10%
Get a tub of Anti-Cellulite Polish delivered straight to your door each month, and never worry about running out again. Subscribe now, and you'll save 10% on every order + priority customer service perks!
Pause or cancel anytime!
Stay updated on our HOTTEST deals, captivating content, and more!