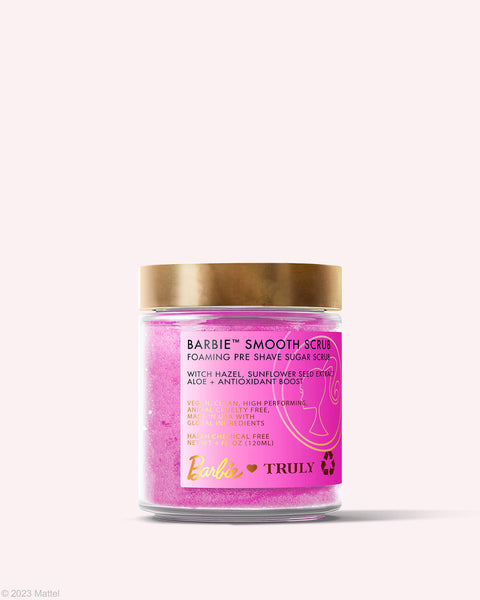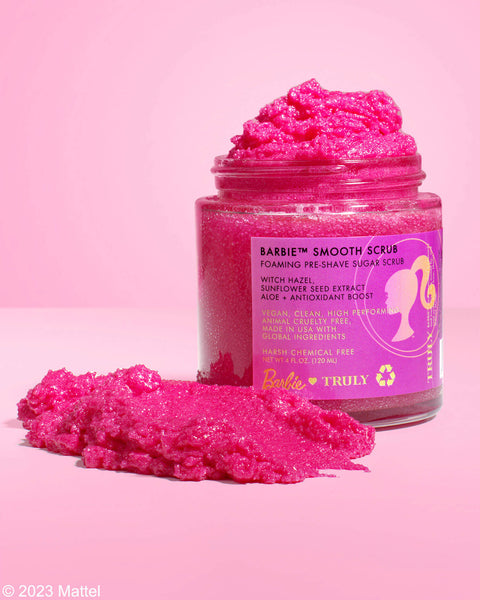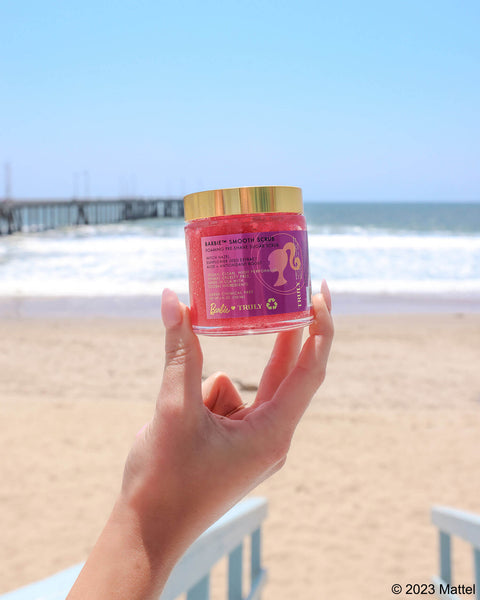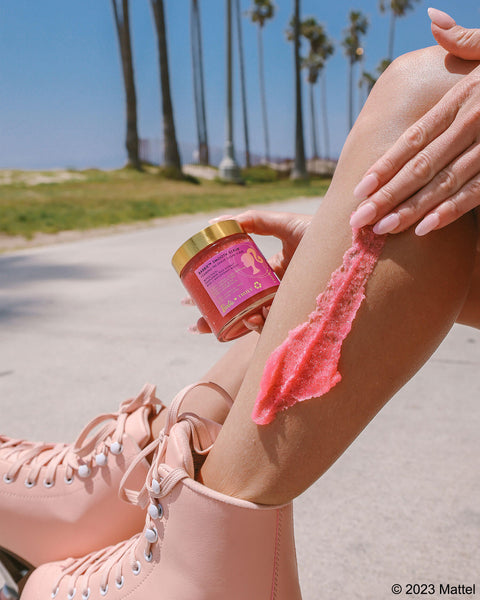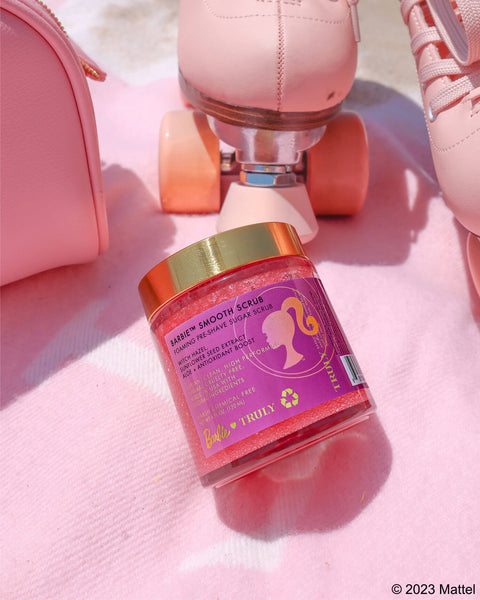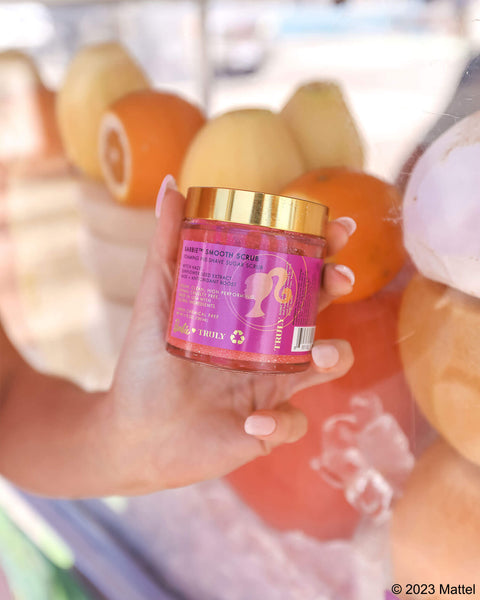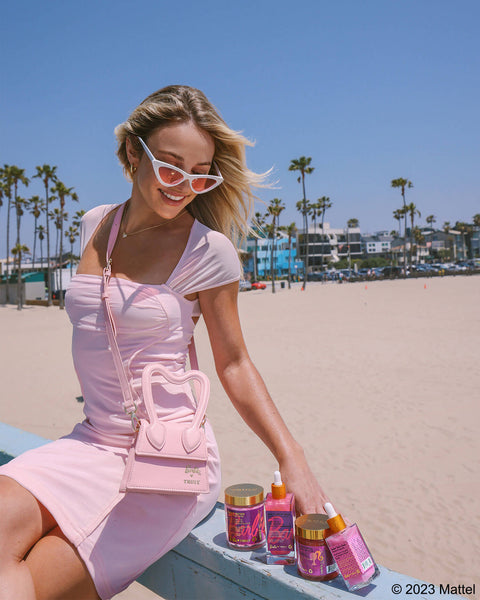 Barbie™ Smooth Scrub
>
Exfoliating
Soothing
Brightening
Get sleek, fresh, and fearless for all those sunny days ahead!
Lather up with Barbie™ Smooth Scrub, a pink and fluffy sugar-based exfoliator to buff away dead skin cells and body odor, loosen hair follicles and prep for a smoother shave sans ingrowns–with witch hazel, sunflower seed extract, and aloe. ©2023 Mattel.
Key Ingredients:
Sunflower Seed Extract 🌻
Witch Hazel 🌿
Aloe 💧
How to Use:
Mix a palmful of body scrub with a little warm water and massage into the skin to work up a lather. Rinse off.
What it Targets:
Dull skin
Gently resurfaces for brighter, fresher skin
Body odor
Buffs away odor-causing bacteria buildup
Redness and Irritation
Hydrates and cools to make you feel extra comfortable
Subscribe, and Save 10%
Stay sleek all summer long by putting the Barbie™ Smooth Scrub on auto-ship! We'll deliver it straight to your door each month so you never run out again. Subscribe now, and save 10% on every order.
No commitment. Pause or cancel anytime.
Stay updated on our HOTTEST deals, captivating content, and more!