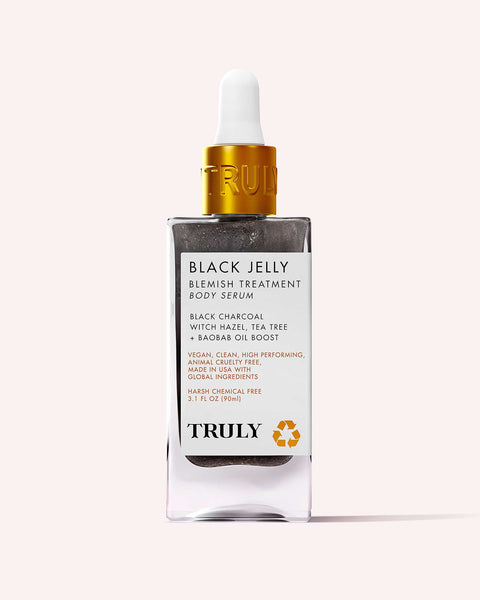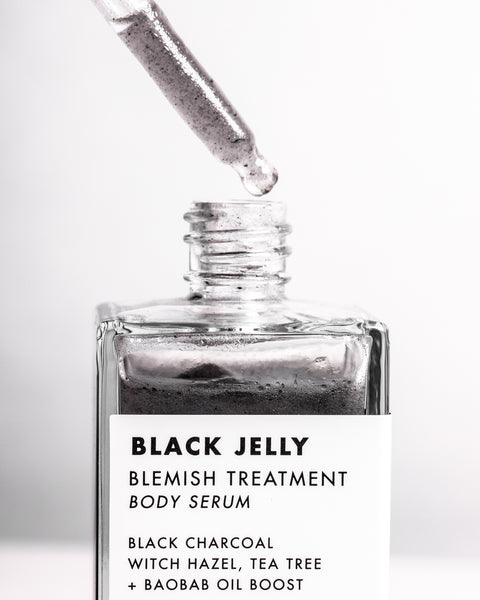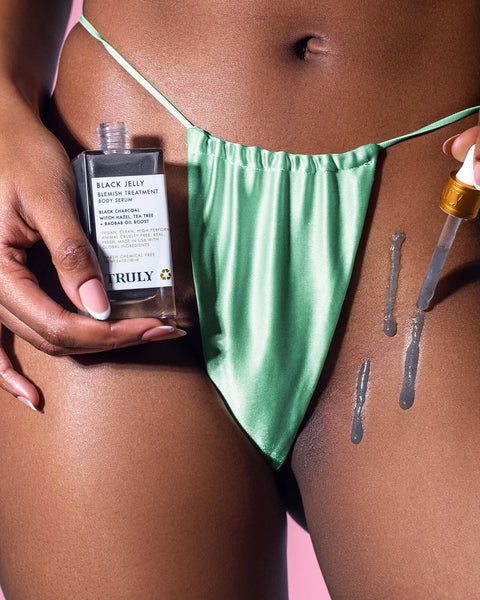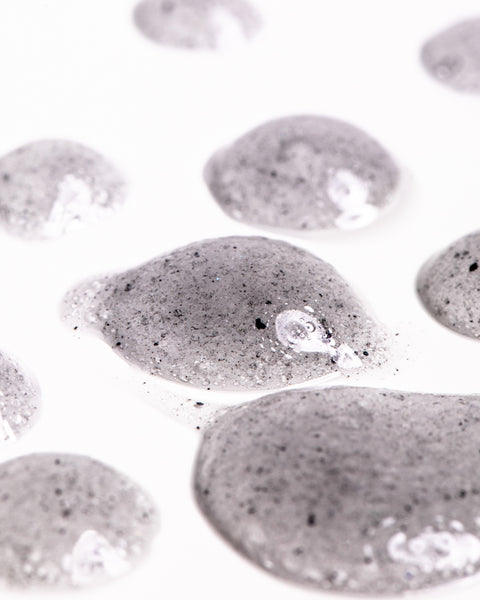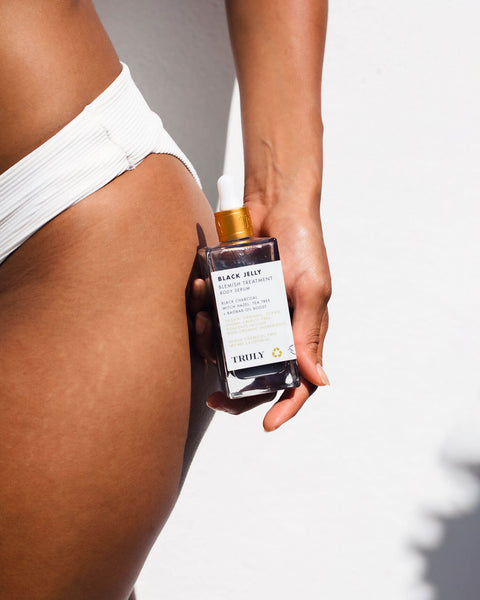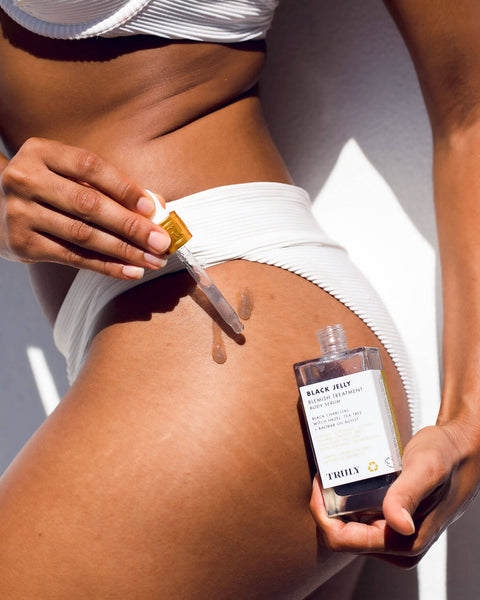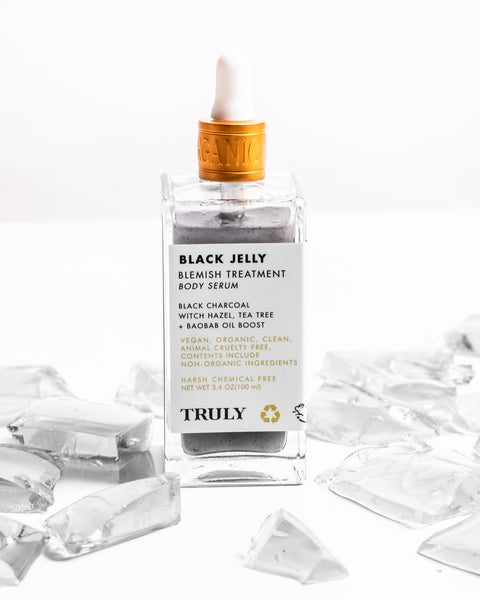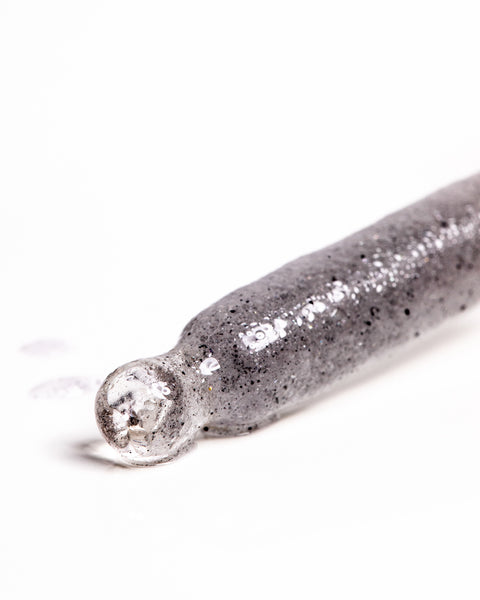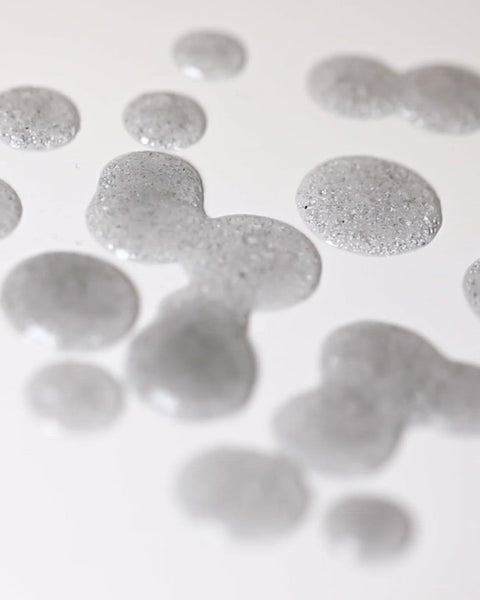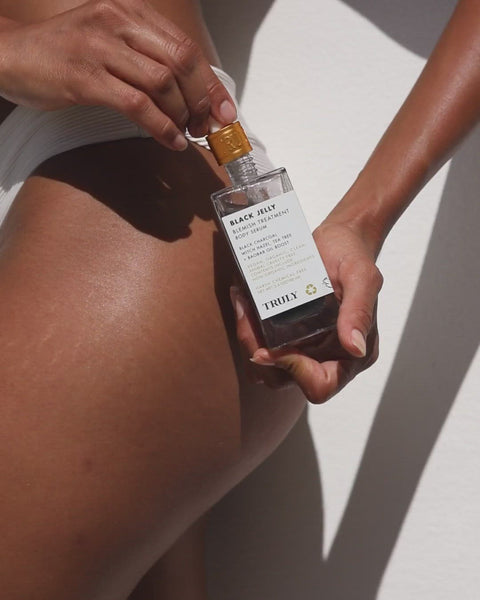 Black Jelly Blemish Body Serum
>Good to Know:
Anti-Blemish
Calming
Smoothing
The ultimate lightweight, quick-to-absorb body serum for acne-prone skin that harnesses the antimicrobial powers of witch hazel, tea tree and black charcoal to give your skin that clean, healthy feeling while improving the look of acne scars (without being overly drying).
This lightweight, quick-drying serum draws out impurities while thoroughly hydrating your skin without clogging pores.
Why it's Special
Formulated with 1.4% of black charcoal, this acne-hating ingredient binds to and pulls dirt, grime, dead skin and sebum out of the skin - visibly reducing the appearance of pores.
Witch hazel is rich in tannins, a natural plant compound with powerful antioxidant properties that can help protect your skin
Tea tree oil is a potent antimicrobial agent that has been shown to soothe redness due to dryness, unclog pores, and reduce the appearance of existing breakouts.
How to Use:
After showering and cleansing area, apply 4-5 drops to blemish prone areas. Rub in until fully absorbed before applying other products.
Stay updated on our HOTTEST deals, captivating content, and more!