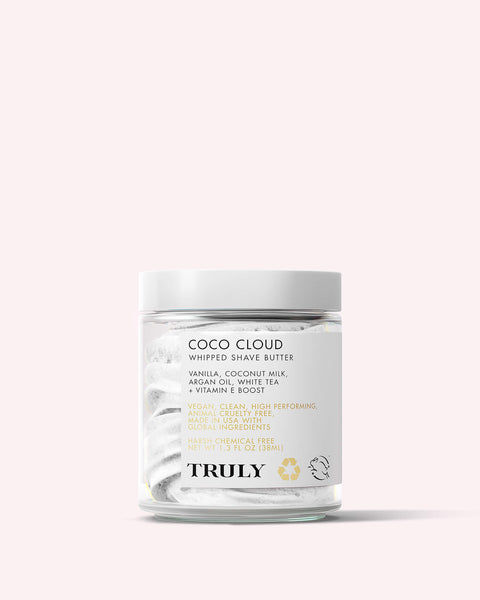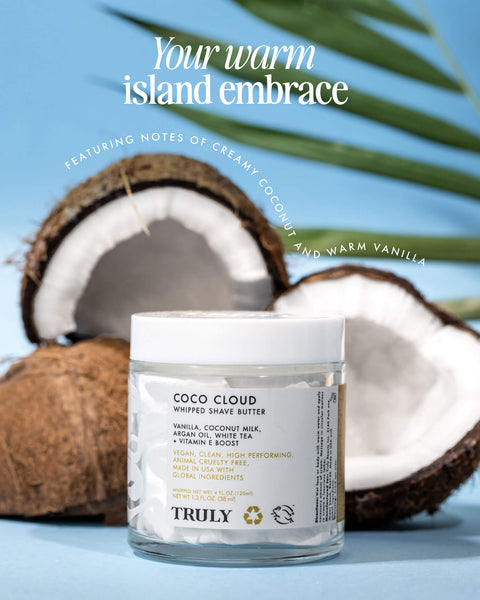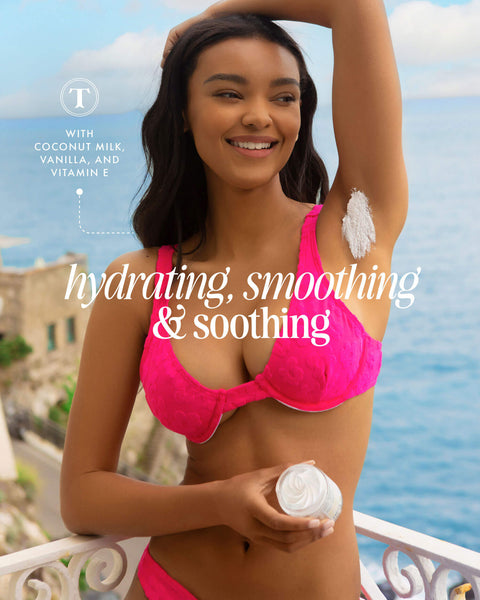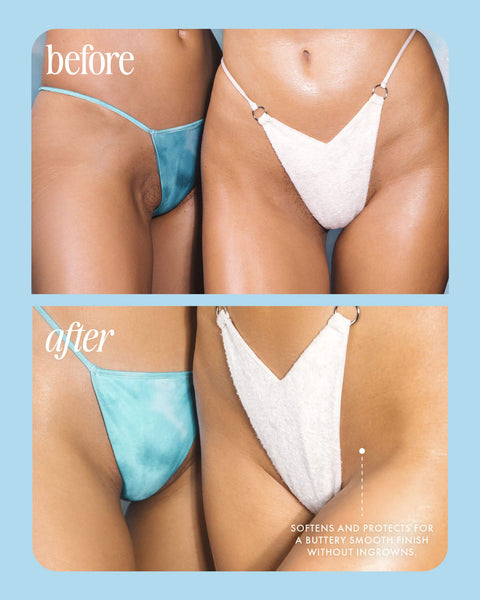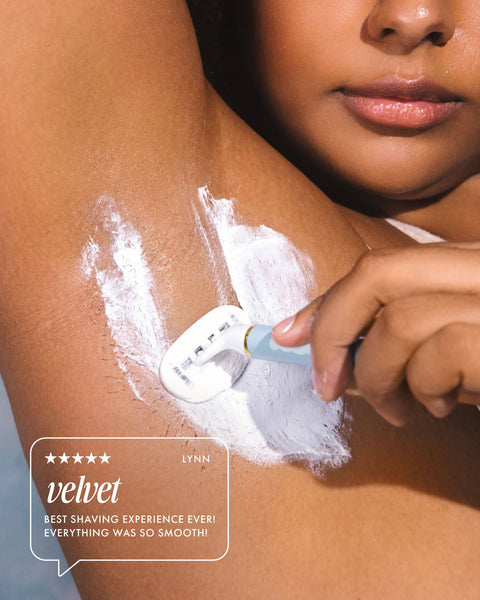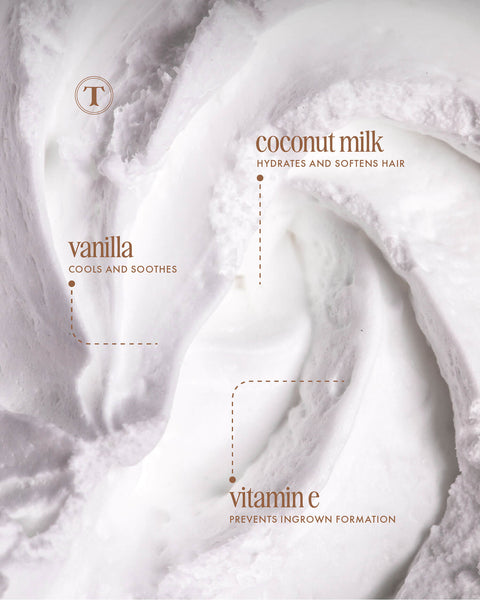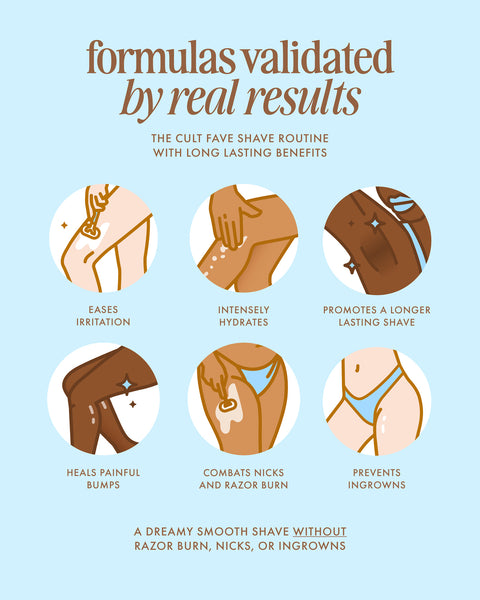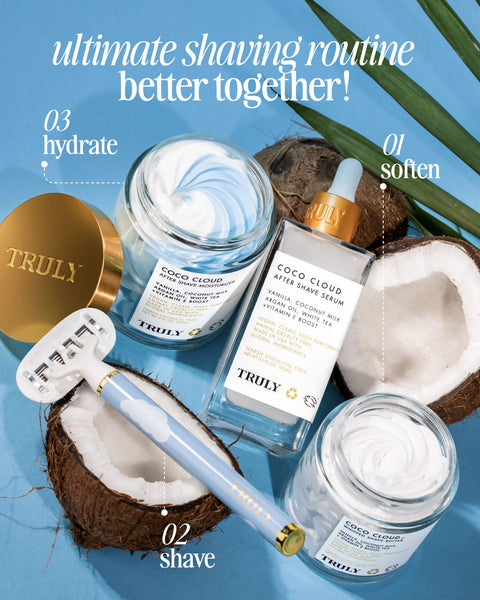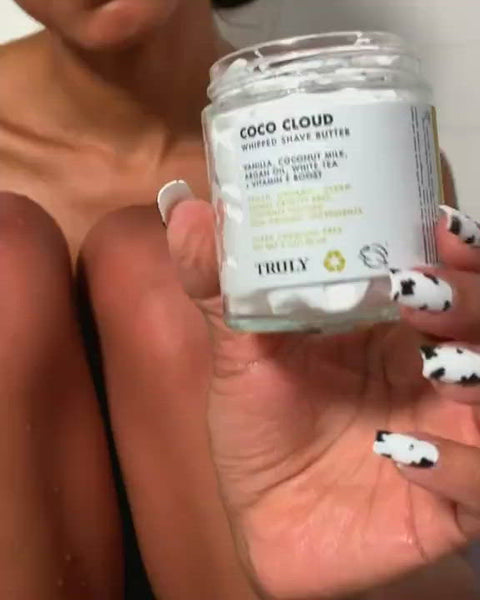 Coco Cloud Whipped Luxury Shave Butter
>Good to Know:
Hydrating
Smoothing
Soothing
A whipped coconut milk-infused, elasticity-restoring shave butter to soften and soak into the skin to combat ingrowns and leave you with the silkiest, ultra-close shave of your dreams.
Why it's Special
Coconut milk boasts essential amino acids with antioxidant benefits known for anti-microbial properties, making it your perfect shaving companion to soothe and nourish your skin while helping reduce possible ingrowns, for your smoothest shave ever.
Formulated with 19.7% of naturally-plumping mango seed butter - a skincare ingredient rich in vitamin E, antioxidants, and essential fatty acids that aid the skin in maintaining hydration while encouraging a tightened complexion.
Argan oil is packed with vitamin E, fatty acids, squalene, and antioxidants to seal in lasting hydration and brighten the skin's overall complexion (it's called "liquid gold" for a reason!).
Fluffy, easy-to-apply texture that leaves the skin hydrated and radiating tropical post-vacation vibes.
How to Use
For best results, shave while or after showering. Using warm water, lather up shaving cream. Shave with the grain, following the growth direction of whiskers. For an even closer shave, repeat lathering process with Coco cloud and shave lightly against or across the grain.
Stay updated on our HOTTEST deals, captivating content, and more!