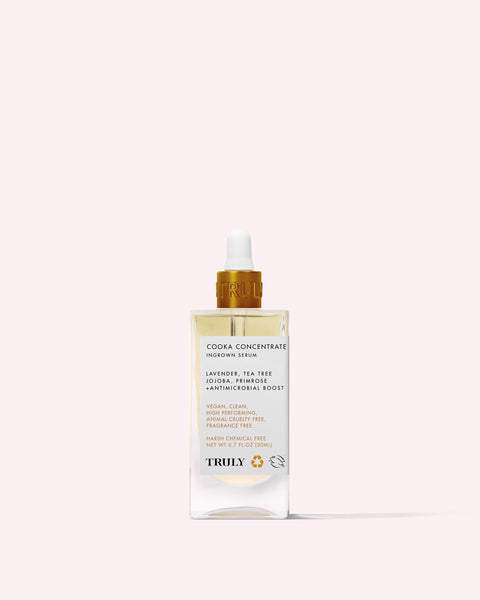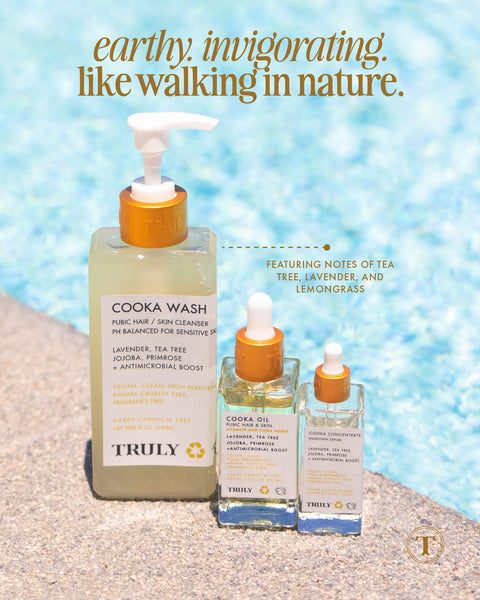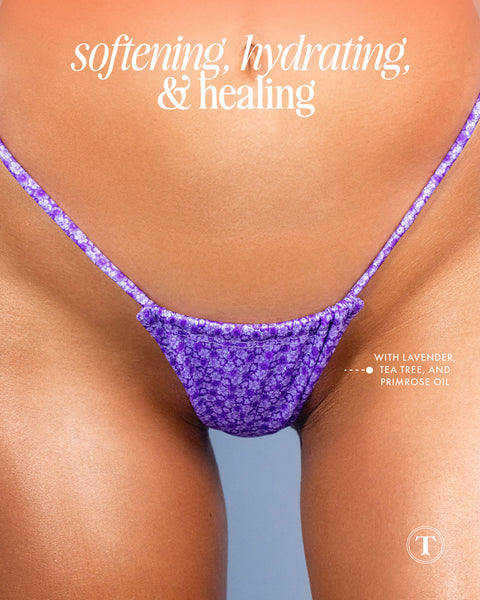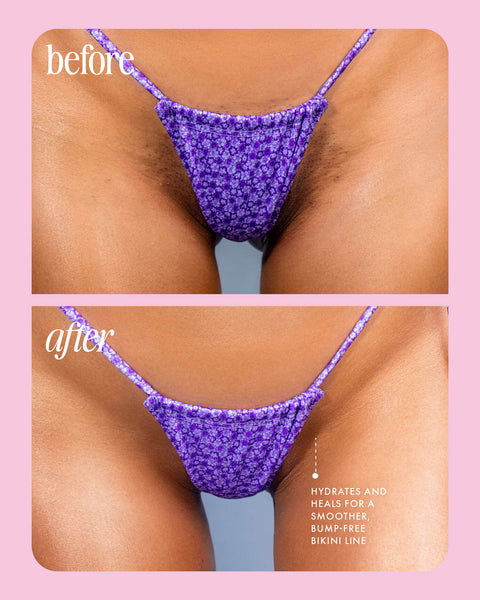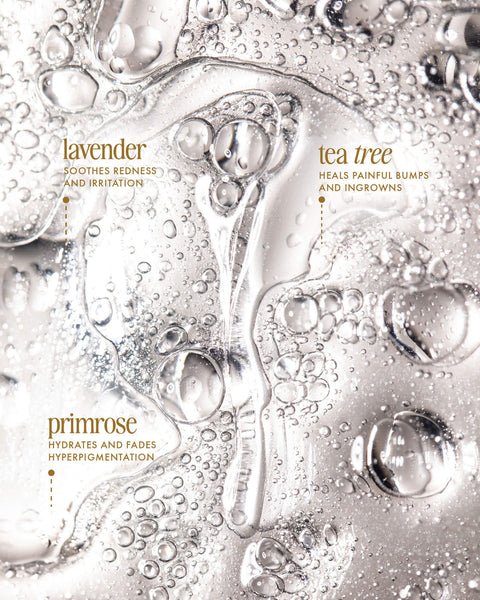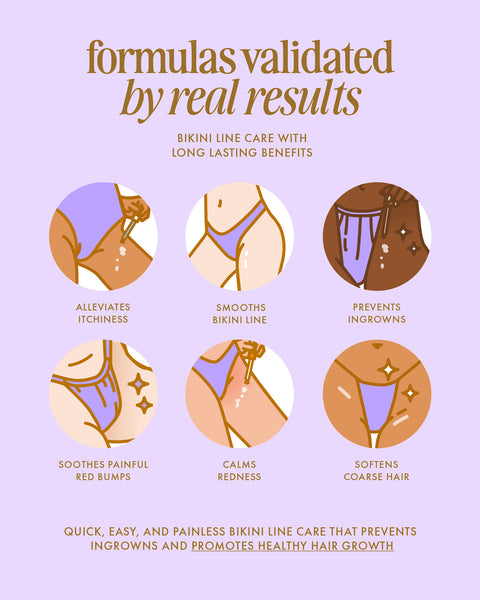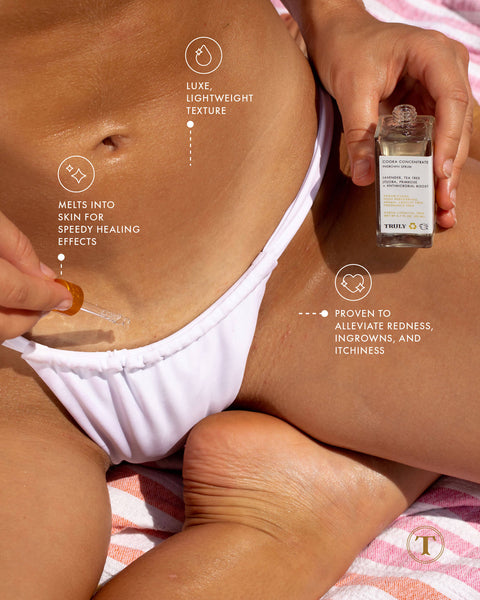 Cooka Concentrate
GOOD TO KNOW
Hydrating
Anti Bacterial
Smoothing
Duplicate for build your bundle page
A topical concentrate designed to relieve and prevent ingrown formation on the bikini line, pubic mound or any areas on the body prone to redness and irritation where hair meets skin. Lavender's soothing antimicrobial effects work alongside hydrating jojoba and elasticity-restoring primrose to relieve inflammation, visibility smooth, and promote an even skin tone.
coochie
ingrown ingrowns ingrow ingr ingro
🔥 NOT AVALIABLE FOR SALE 🔥
WHY IT'S SPECIAL
Ultra hydrating jojoba naturally regulates sebum production and balances the body's oil, actively promoting healthy hair growth while limiting acne + ingrowns.
Safe for all skin types as well as being antimicrobial and anti-inflammatory, lavender unclogs pores, regenerates skin cells, and quells irritation on even the most sensitive skin.
Stay updated on our HOTTEST deals, captivating content, and more!