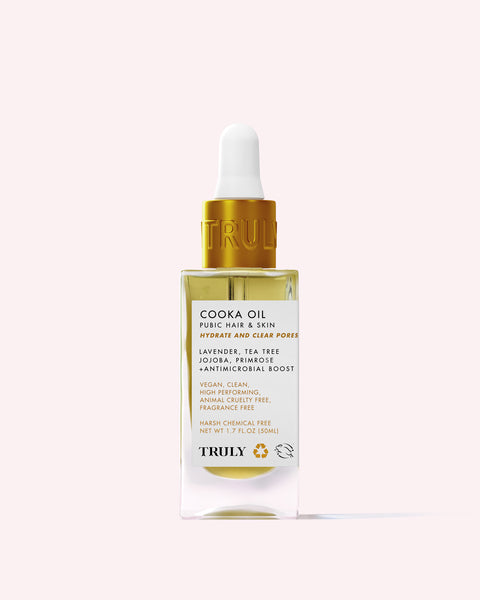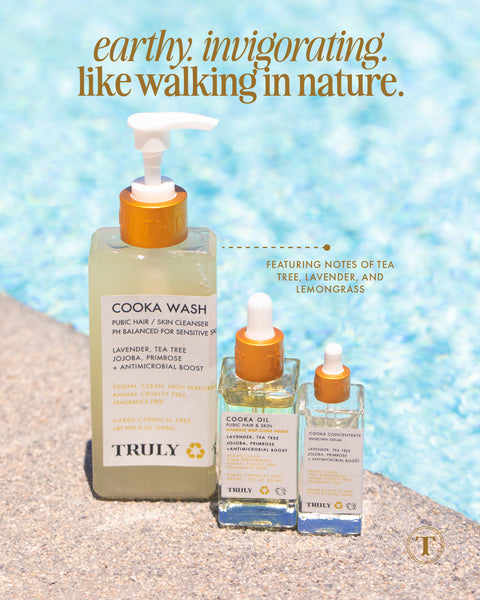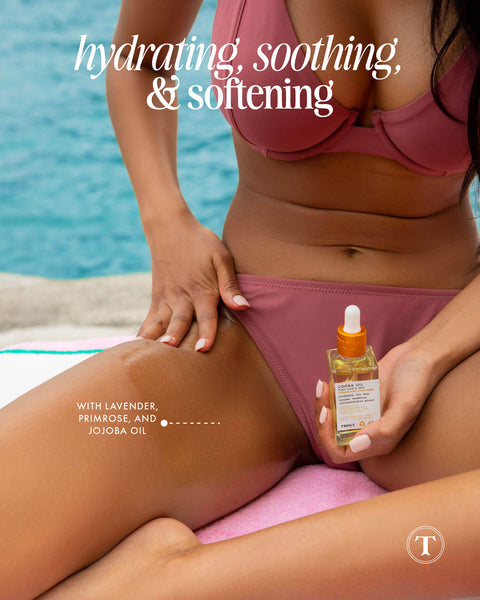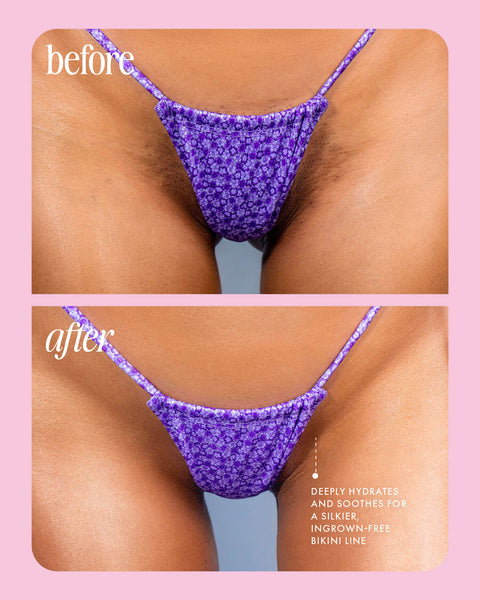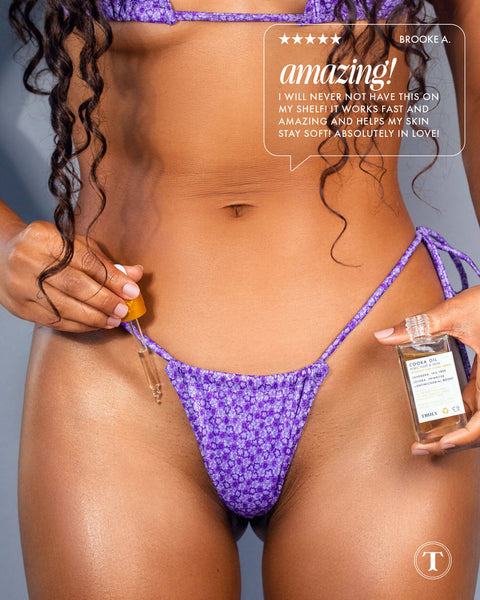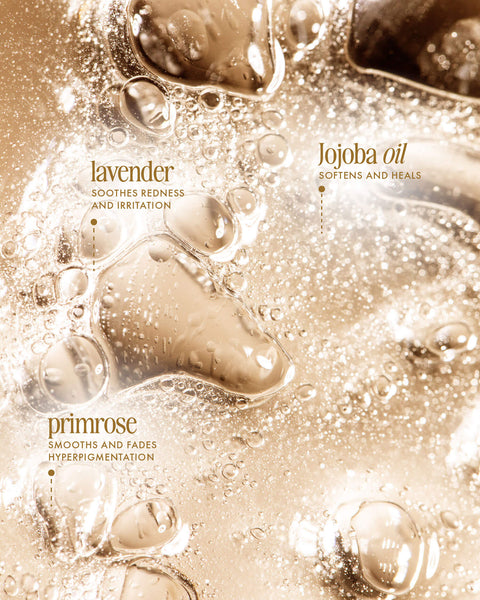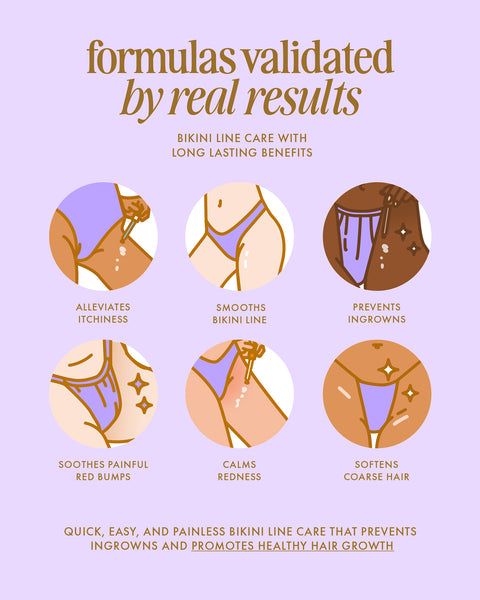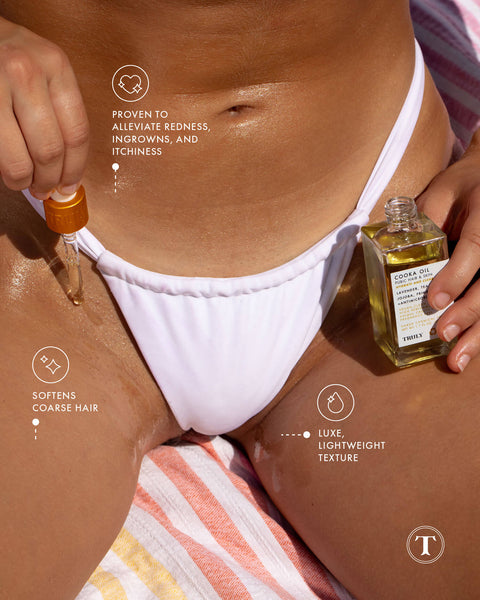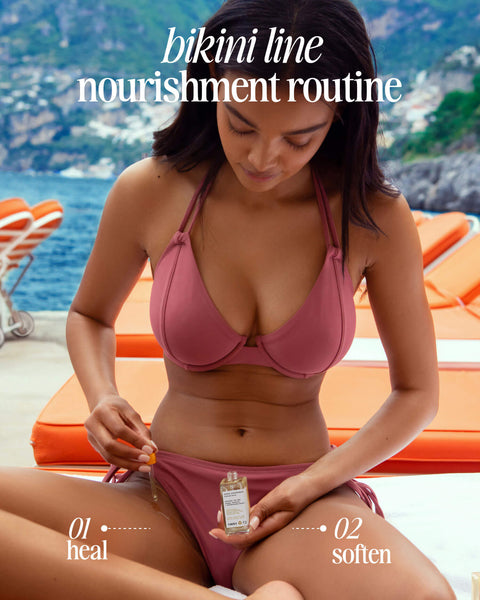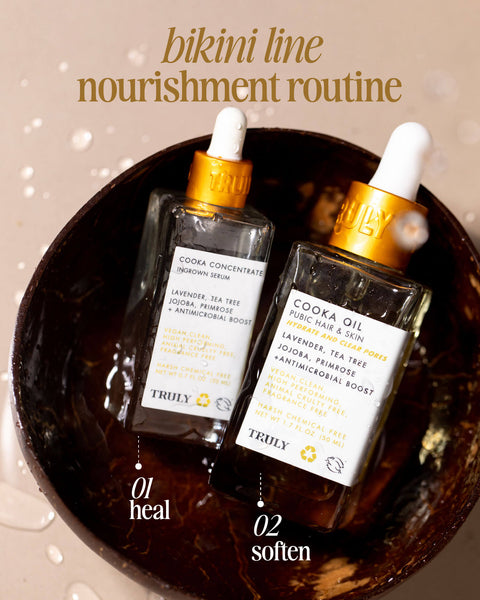 Cooka Oil
>Good to Know:
Hydrating
Soothing
Softening
A silky, lightweight antimicrobial oil that softens pubic hair and skin while clearing pores and preventing ingrown hair formation. Use anywhere hair meets skin for grease-free hydration and a noticeably softer texture.
Why it's Special
A blend of jojoba and primrose oil work in tandem to soften coarse body hair, relieve itchy, post-shave dryness, and leave the skin with a delicate, tea tree scent.
A boost of natural antimicrobial active ingredients ward off unwanted microorganisms or fungi formation on even the most sensitive skin.
How to Use
Apply oil as needed for anywhere hair meets skin, including pubic area, underarms, chest, legs and face. Apply lightly on clean hair and skin.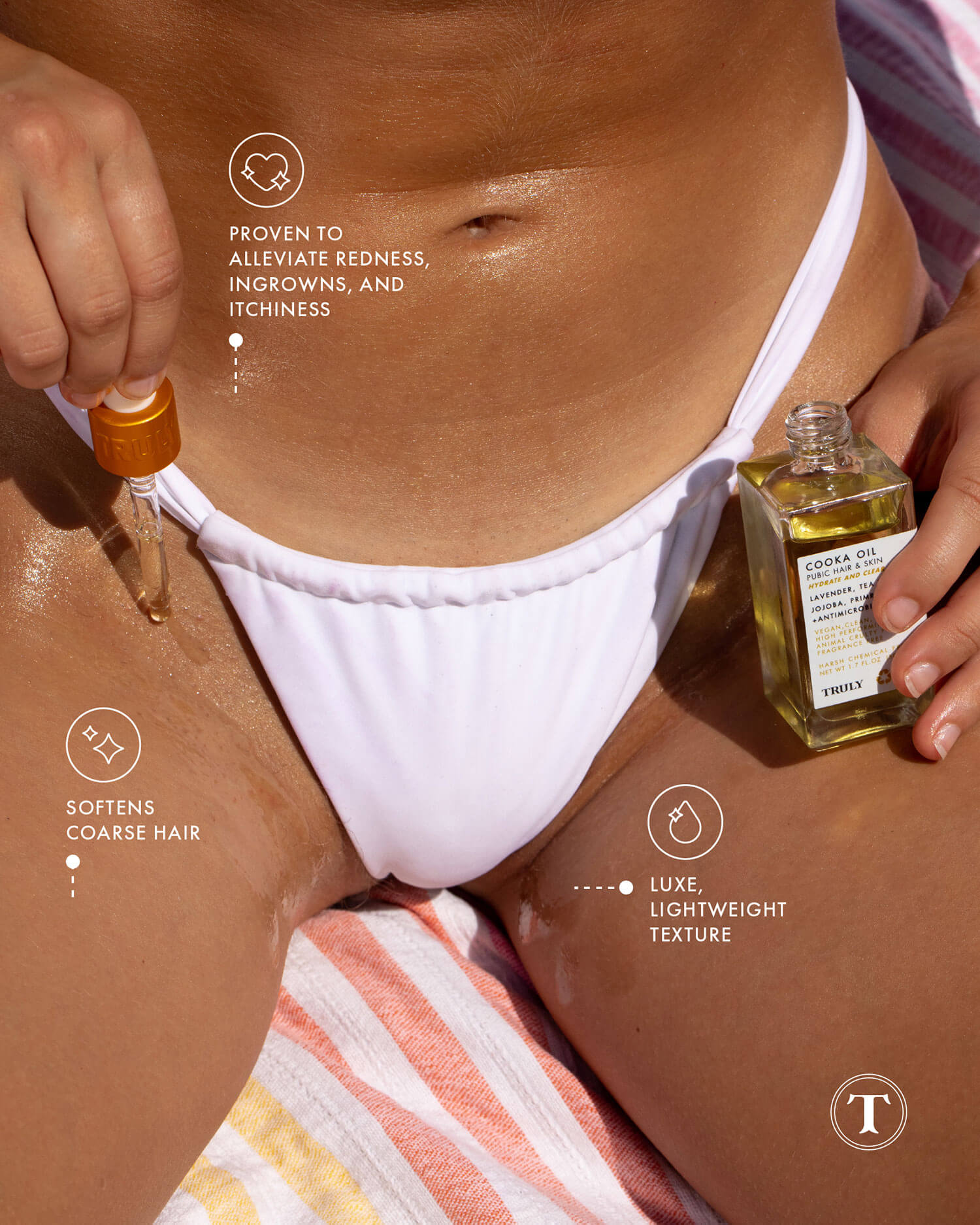 Stay updated on our HOTTEST deals, captivating content, and more!