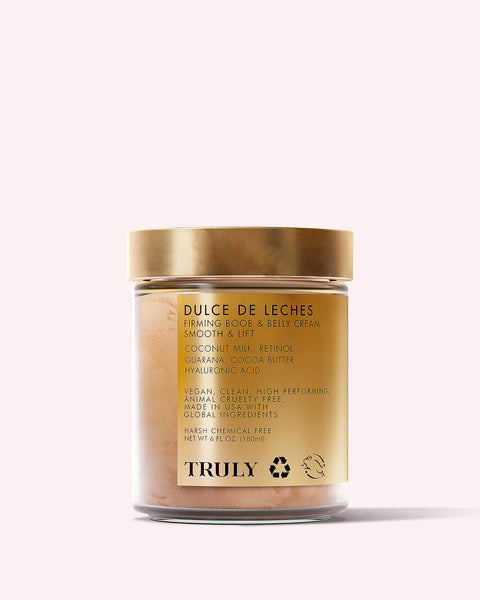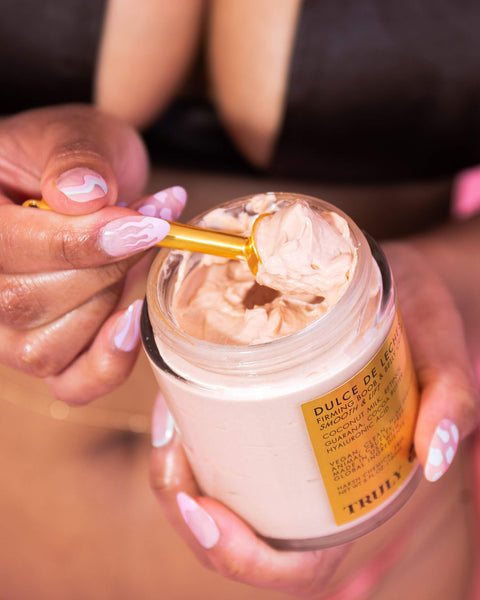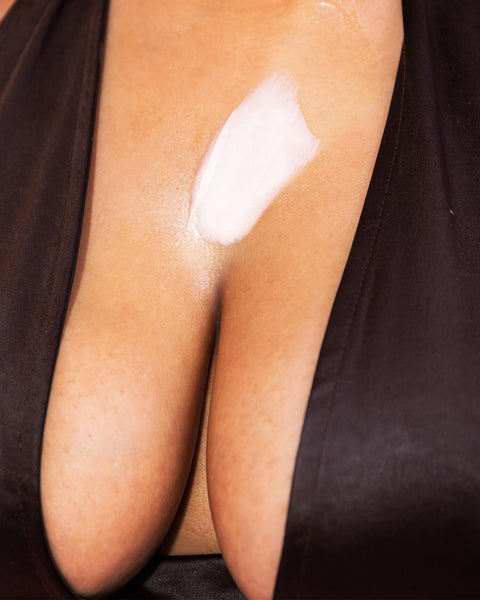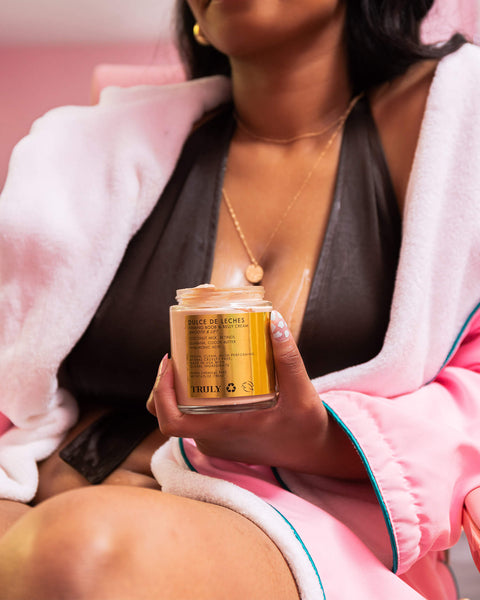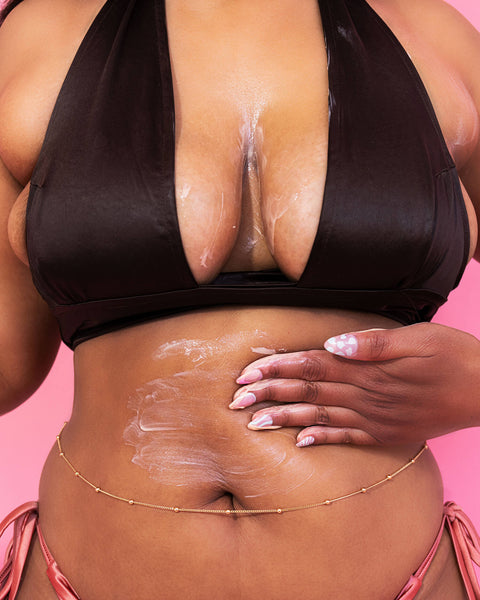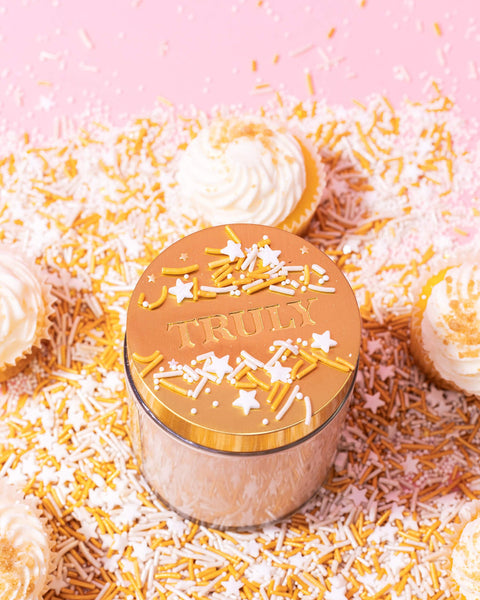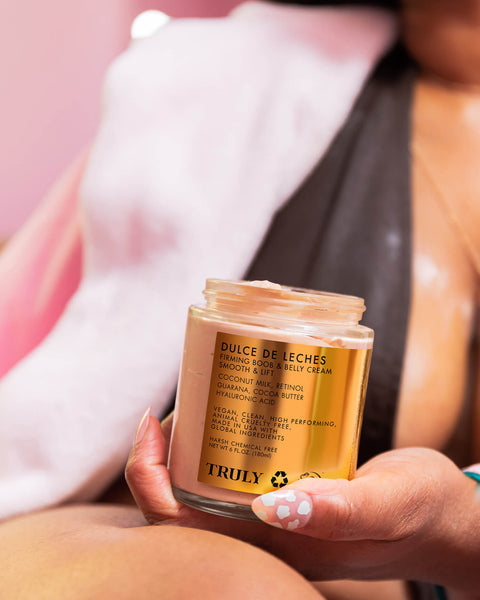 Dulce De Leches Firming Boob & Belly Cream
GOOD TO KNOW
Smoothing
Lifting
Hydrating
Duplicate for build your bundle page
A 2-in-1 boob and belly skin tightening cream formulated with a lineup of anti-aging, elasticity-boosting ingredients such as retinol, coconut milk, and hyaluronic acid to smooth and tighten. Dulce De Leches' decadent, caramel-scented formula treats and melts into skin as fast as ice cream left out in the sun - sans stickiness. Dig into this dessert designed for your skin. 
🔥 NOT AVALIABLE FOR SALE 🔥
WHY IT'S SPECIAL
Cocoa butter is packed with fatty acids to deeply hydrate and nourish skin while improving elasticity.
Guarana's anti-aging + skin constricting effects promote perkier boobs + a tightened tum.
Stay updated on our HOTTEST deals, captivating content, and more!