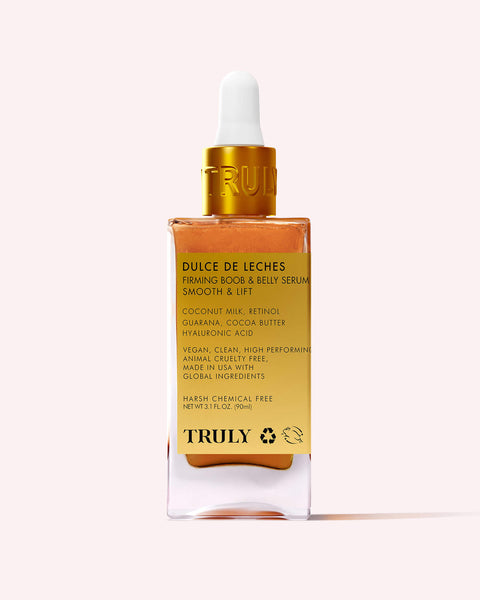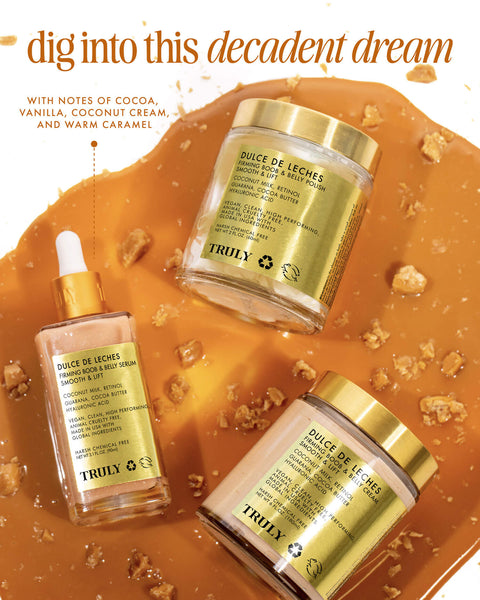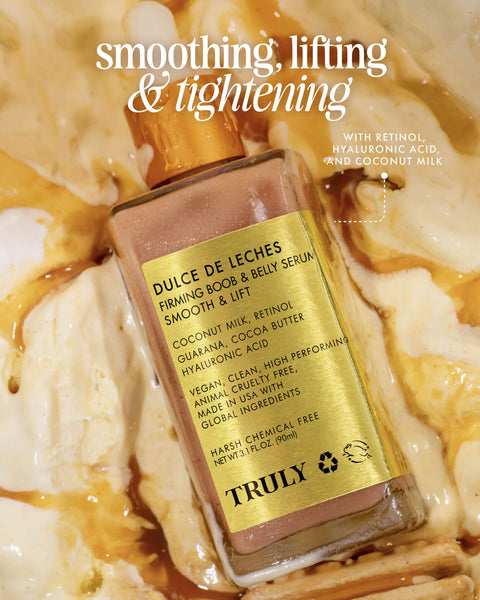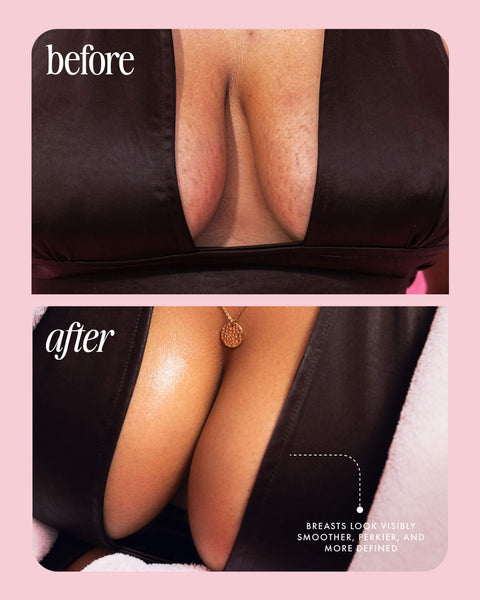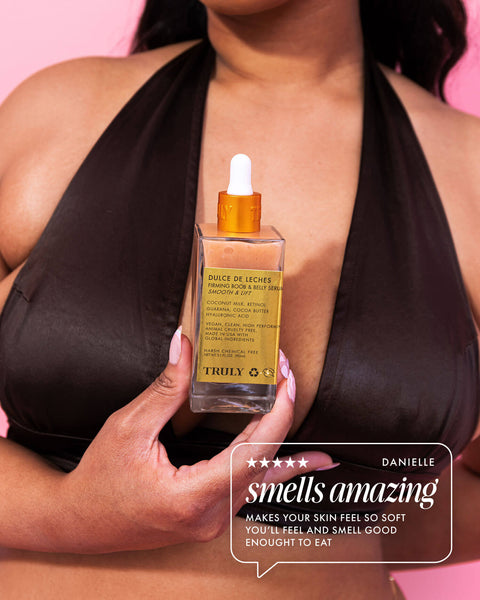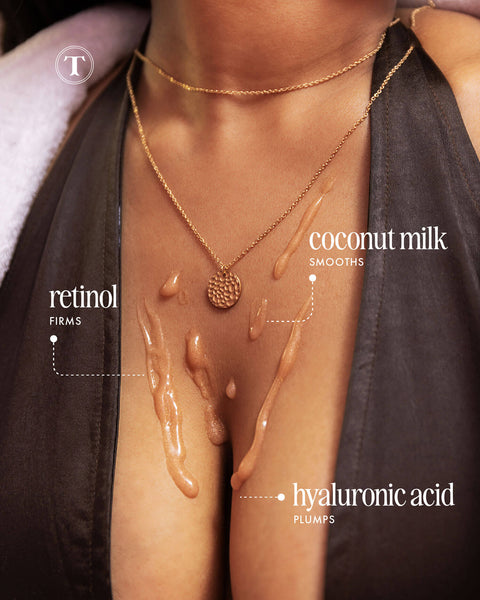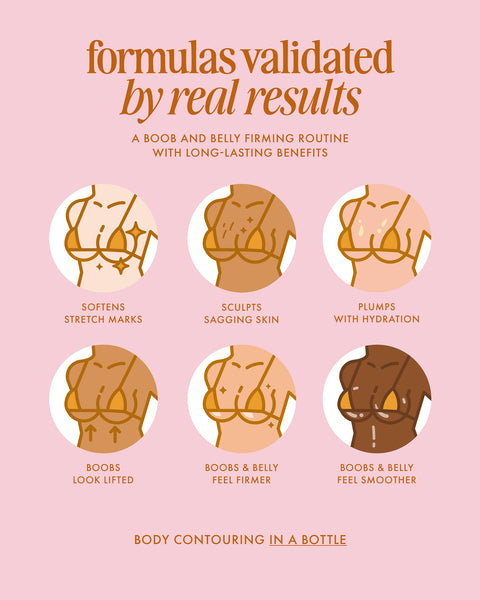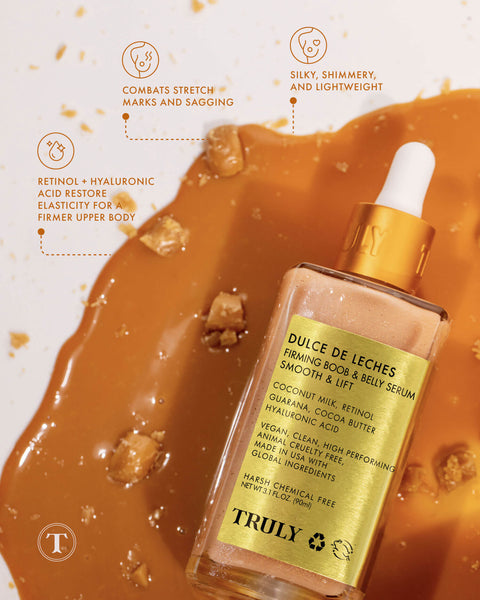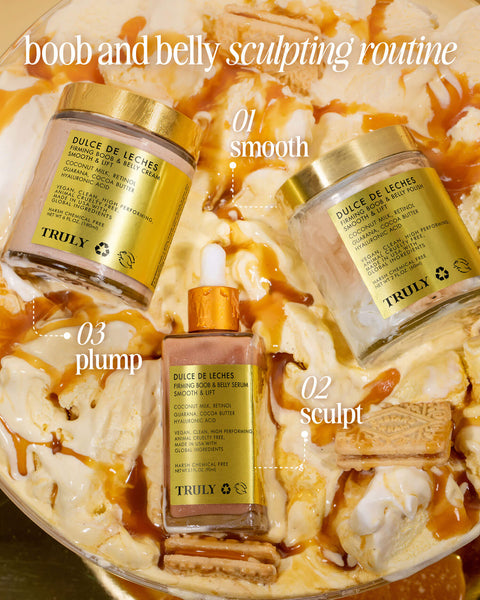 Dulce De Leches Firming Boob & Belly Serum
>Good to Know:
Smoothing
Lifting
Tightening
A shimmery + decadent caramel-scented firming serum formulated with a blend of .2% retinol, guarana, and hyaluronic acid to target areas with a significant loss of elasticity, such as the boobs, belly, and love handles. In addition to firming and lifting the skin, Dulce De Leches Serum also aids in diminishing stretch marks to give the skin a youthful bounce.
Why it's Special
Retinol helps build collagen and elastin, which is scientifically proven to promote tighter, smoother skin.
Coconut milk contains fatty acids and vitamin C to hydrate, soothe, and brighten skin.
How to Use
Apply 3-5 drops to chest and stomach. Rub it in until fully absorbed. For best results, use daily.
Stay updated on our HOTTEST deals, captivating content, and more!