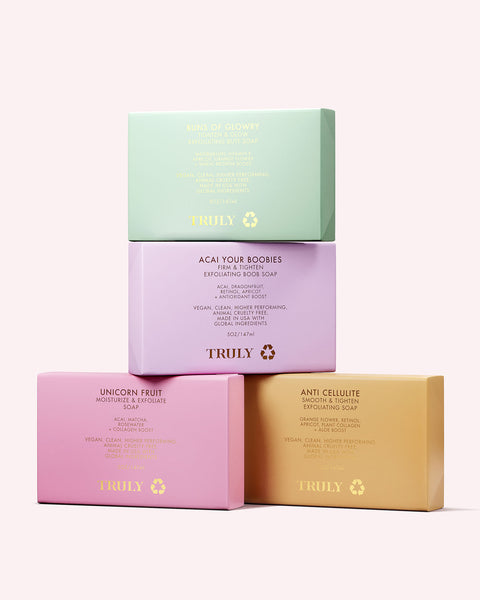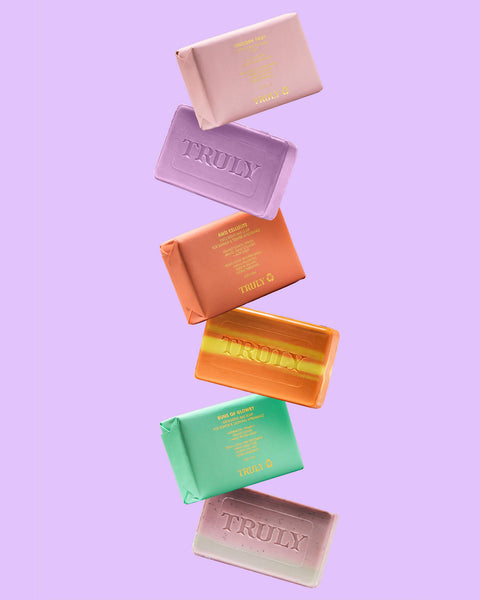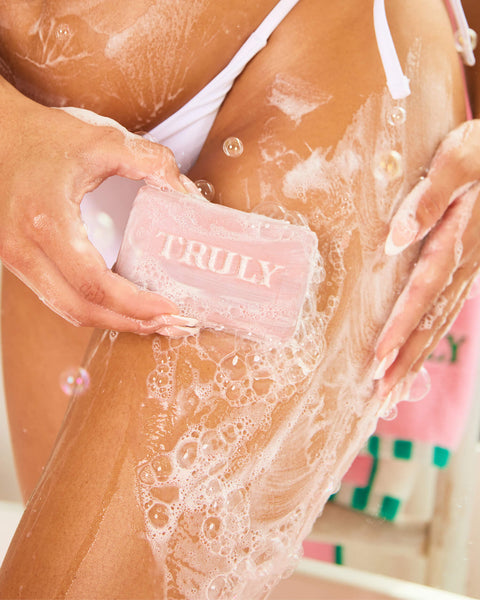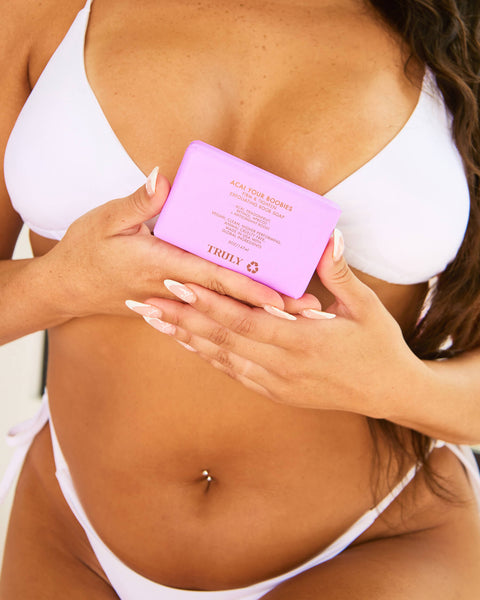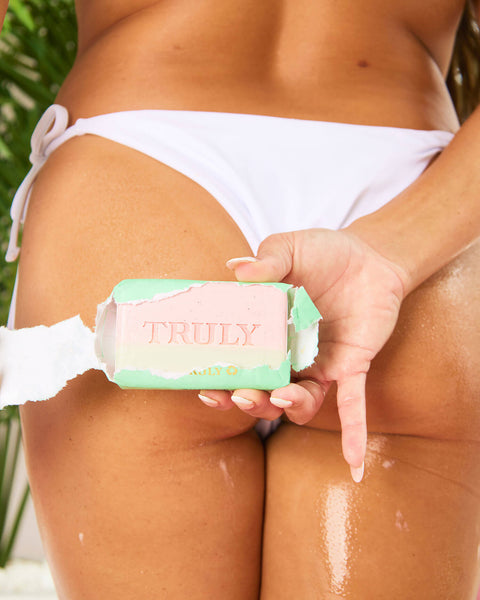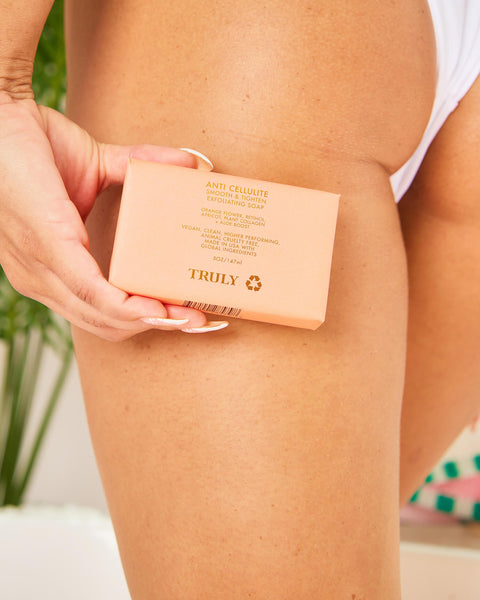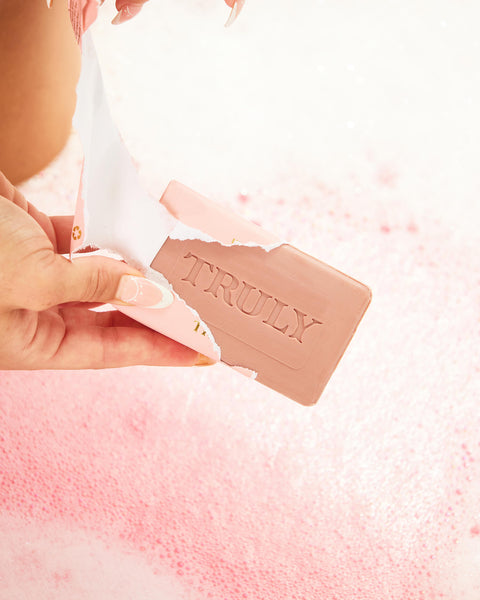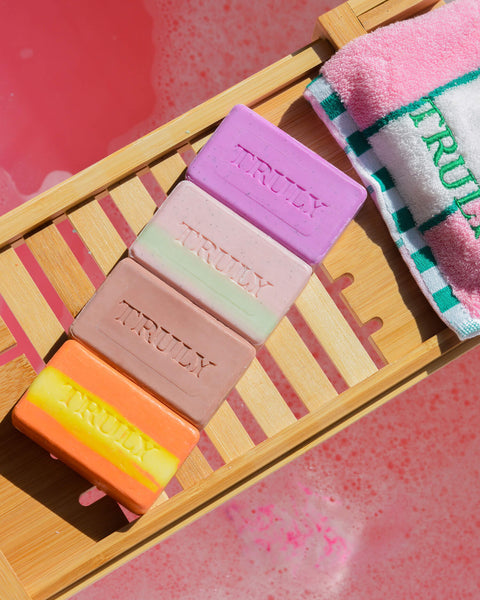 Exfoliating Bath Bars
>Good to Know:
Resurfacing
Tightening
Moisturizing
Odor-Fighting
Sulfate-Free
Your Truly favorites – Acai Your Boobies, Buns of Glowry, Anti Cellulite + Unicorn Fruit – transformed into luxury, lathery mood-boosting bath bars. Infused with antioxidant-rich, collagen-enhancing actives like retinol, orange flower, and acai to soak away dryness, dullness, dimply skin, and odors – and smell just like your fave Truly fragrance!
Suds up! Leave your tub looking tighter + brighter!
What You'll Get:
💜 Acai Your Boobies Bath Bar
🍉 Buns of Glowry Bath Bar
🍊 Anti Cellulite Bath Bar
🦄 Unicorn Fruit Bath Bar
WHY IT'S SPECIAL
Save big when bundling our three NEWEST Unicorn Fruit additions in one set.
Key Ingredients:
Retinol ✨
Acai 💜
Orange Flower 🍊
Vegan Collagen 💦
Full Ingredients:
Acai Your Boobies Bath:
Buns of Glowry Bath:
Anti Cellulite Bath:
Unicorn Fruit Bath:
How to Use
In the shower or tub, create a lather under warm water and massage gently onto your body in circular motions. Rinse well, and follow up with polish, serum, and butter from the bath's corresponding line.
What it Targets
Brightens
Gently lifts dirt and dead skin cells for a body that's instantly brighter.
Tones
Enhances collagen and elastin in the skin to give limbs a firmer, slimmer appearance.
Smooths out Cellulite
Stimulates circulation and plumps out puckers for visibly smoother skin.
Subscribe & Save 10%
Put these sweet and sumptuous bath bars on auto-ship, and never run out of your fave bath buddies again! Subscribe now, and save 10% on every order!
No commitment. No stress. Pause or cancel anytime!
Stay updated on our HOTTEST deals, captivating content, and more!