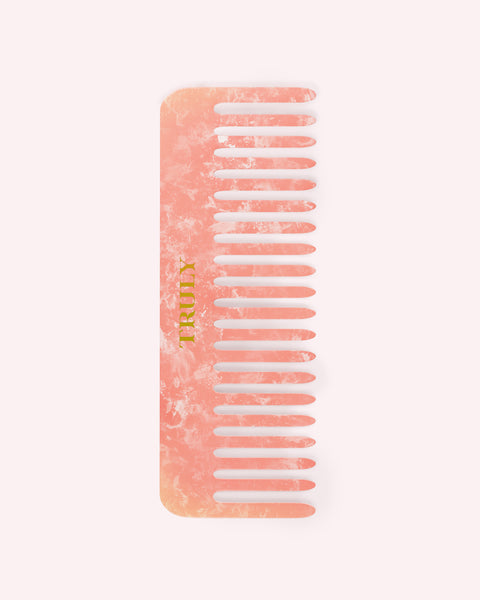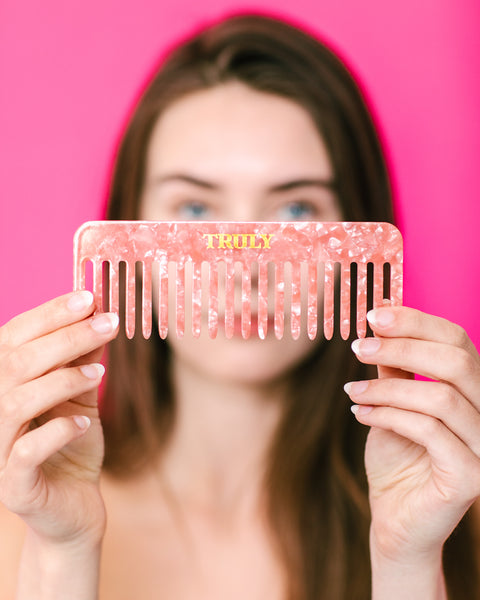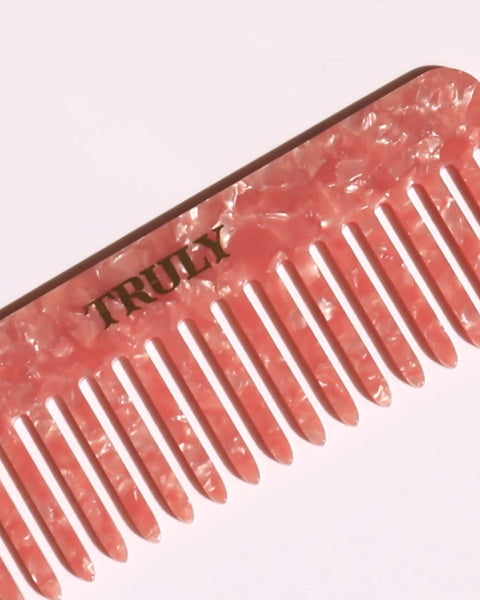 Rose Gold Hair Comb
Our rose gold hair comb is your go-to hair accessory for all hair types! The widely spaced teeth ensure wet or dry hair won't snag while detangling. It is an Ideal comb for overall scalp health, evenly distributing conditioner and other hair products, and detangling wet or dry hair.
Dimension: 6.3x2.2 inch
Why it's Special
The perfect gift for any one with longer hair!
How to Use
Comb through your hair to smooth strands and detangle. Gently work the comb across the scalp to provide stimulation and increased scalp circulation. Use with your favorite Truly hair products to enhance your hair goals.
Stay updated on our HOTTEST deals, captivating content, and more!