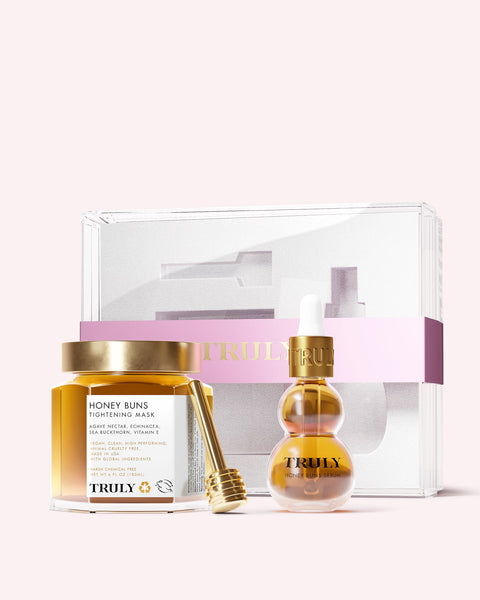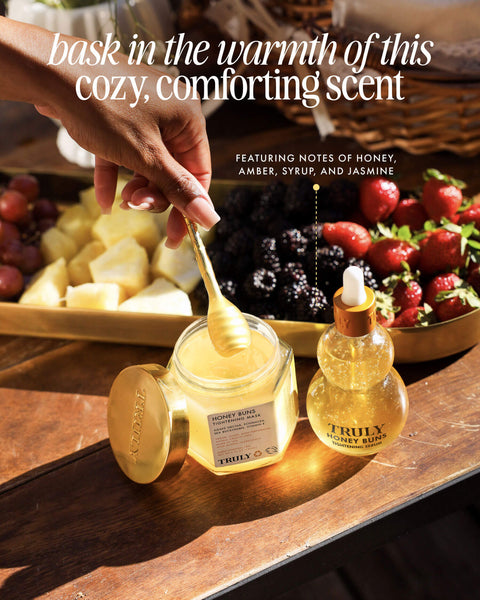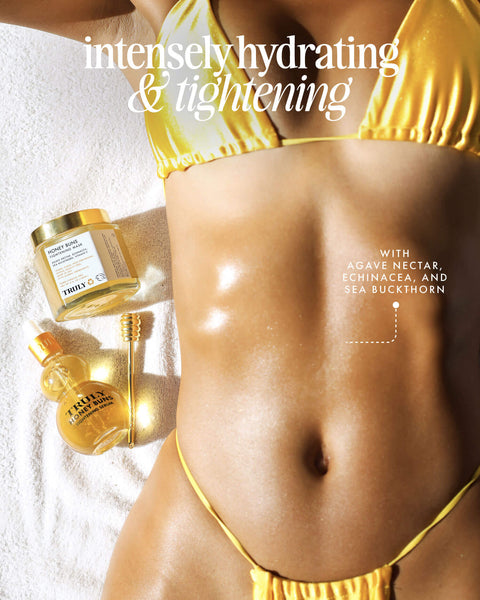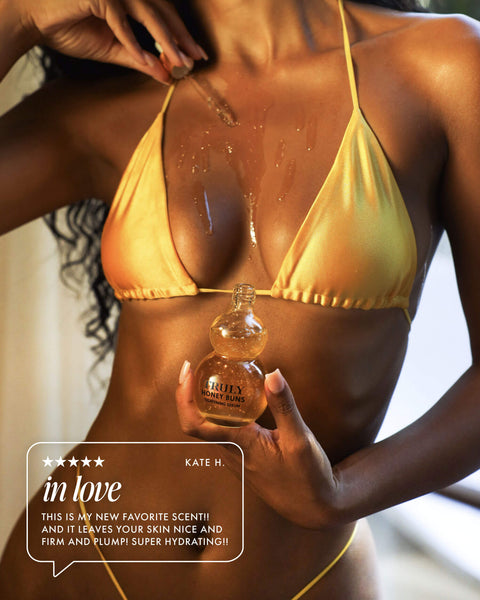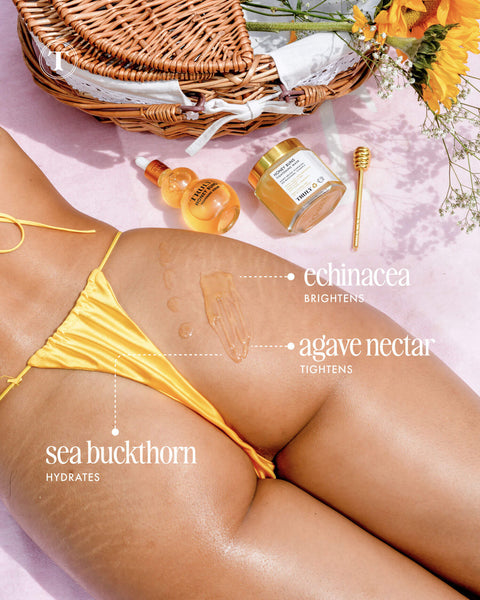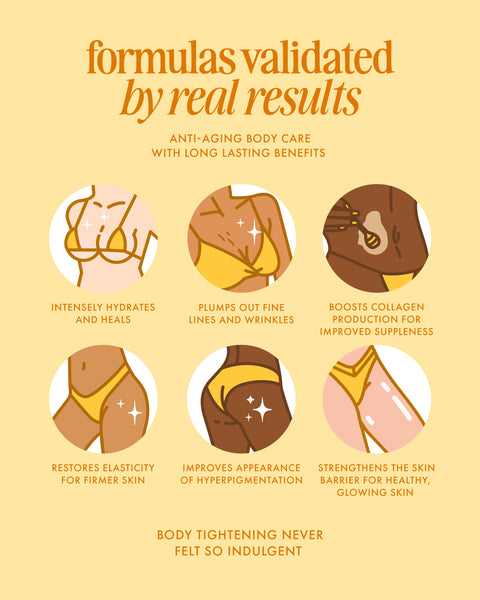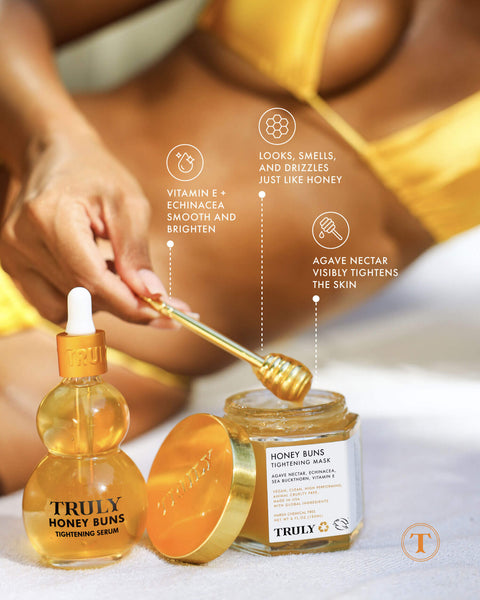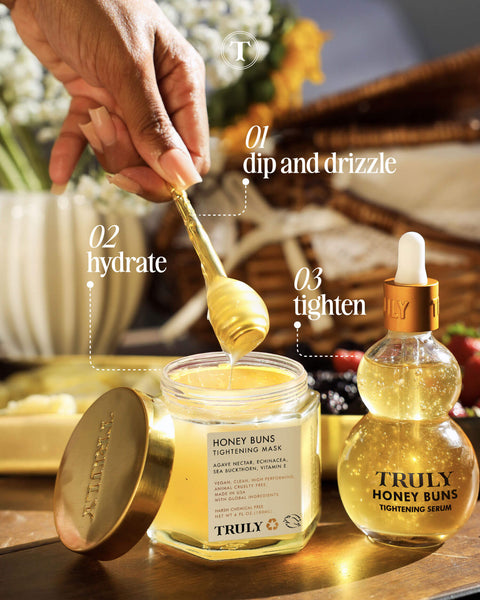 Honey Buns Tightening Mask and Serum Set
>Good to Know:
Tightening
Hydrating
Resurfacing
Dip, twist, drizzle…Take self-care to a whole new level with this deeply indulgent, honey-scented body care routine featuring a body mask, serum, and our limited edition Honey Dipper Stick. Enriched with agave nectar, sea buckthorn fruit oil, echinacea, and vitamin E, these dreamy formulas melt into the skin, smoothing out fine lines, sculpting sag, and softening acne scars. 100% vegan: powered by honey-scented agave.
What's Included:
🍯Honey Buns Mask
🍯Honey Buns Serum
🍯Gold Honey Dipper Stick
Essential Ingredients:
Agave Nectar ✨
Echinacea 🌸
Sea Buckthorn Fruit Oil 🌿
Vitamin E 💦
Full Ingredients:
Honey Buns Mask:
Honey Buns Serum:
How to Use:
Honey Buns Mask: Apply anywhere on your body to hydrate, tighten, and nourish. Leave on for 15-20 minutes, then rinse off.
Honey Buns Serum: Apply 4-5 drops on clean, dry skin to hydrate, tighten, and nourish. Let it absorb before getting dressed.
What it Targets:
Hydrates
Locks in moisture for smooth, succulent skin.
Tightens
Restores your firmest physique.
Resurfaces
Gradually diminishes discoloration and acne scars.
Subscribe & Save 10%
Get our Honey Buns Set delivered straight to your door each month and never run out again!
No commitment. No stress. Pause or cancel anytime!
Stay updated on our HOTTEST deals, captivating content, and more!