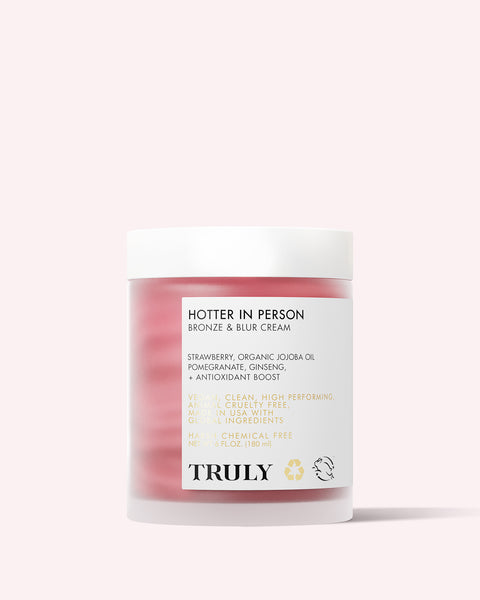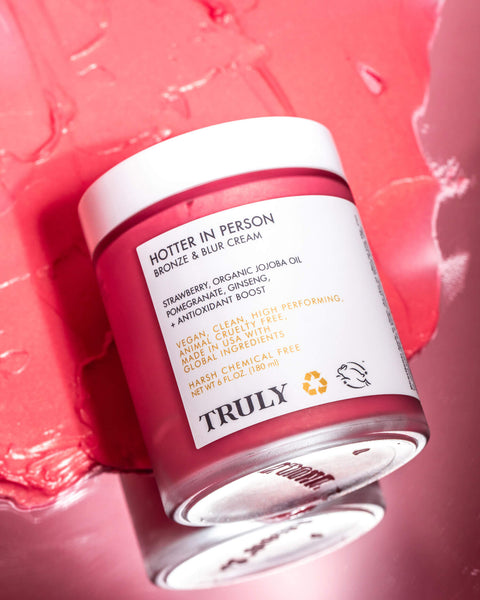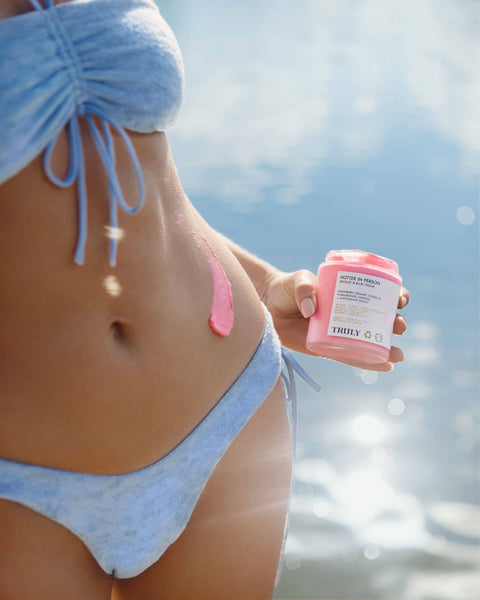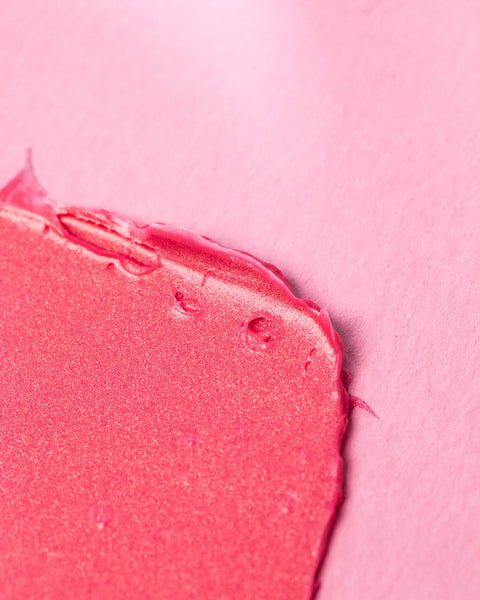 Hotter In Person
>Good to Know:
Bronzing
Moisturizing
Brightening
Kind of like the blur tool IRL. A silky body cream formulated with ultra-nourishing jojoba oil, naturally bronzing DHA, brightening strawberry, anti-inflammatory ginseng and gold shimmer to boost radiance, visibly smooth, and develop a subtle, gradual tan on all skin types without UV exposure. Hotter In Person works to conceal uneven texture while still letting the skin's natural radiance shine through for an evenly bronzed, "blurred" effect.
What To Expect
Tan is not instantaneous upon application but develops subtly over hours. Overnight application is recommended. One layer of even application results in a subtle, sun-kissed glow. Daily, repeated usage is recommended for a deeper tan.
Why it's Special
Ginseng is an all-star anti-inflammatory that reduces irritation, redness, and swelling while upping skin elasticity.
Rich in ultra-brightening vitamin C and AHA's, strawberries dole out a boost of sun-soaked radiance for lackluster skin.
How to Use
Exfoliation before application of product is recommended. Apply a generous amount of product on dry, clean skin and let absorb completely. Apply one layer of product per tanning session. Wait a few hours or apply overnight for golden hue to fully develop.
Stay updated on our HOTTEST deals, captivating content, and more!