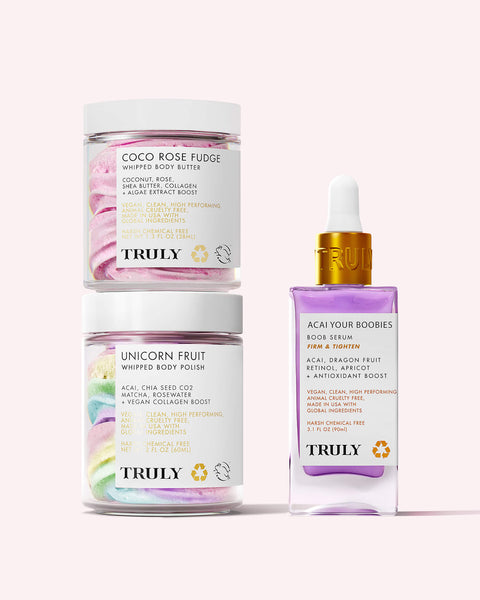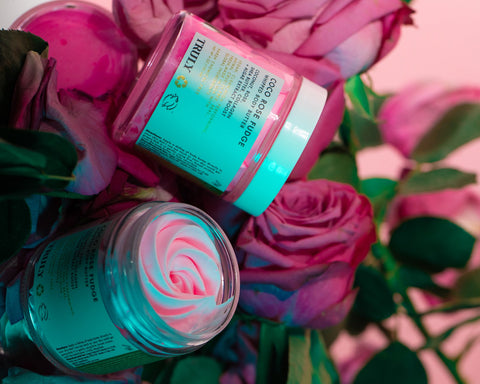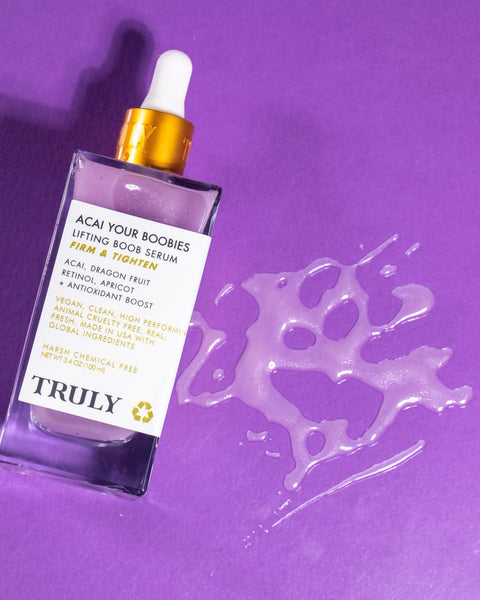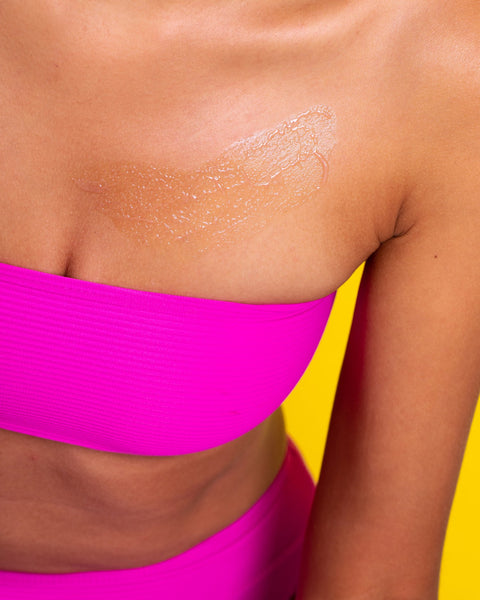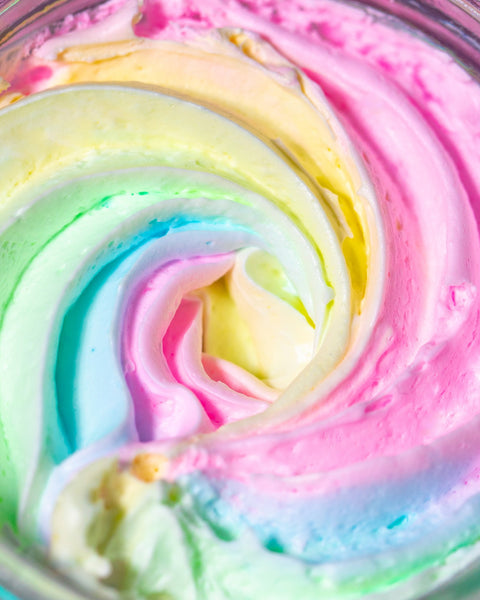 Hydration Station Body Routine
>Good to Know:
Moisturizing
Smoothing
Tightening
A three-in-one compilation of our most deeply hydrating and best-selling body products to beat out dryness for good.
Why it's Special
Due to its high concentration of oleic fatty acids and vitamins A, E and F, shea butter is a miracle moisturizer that works to heal dry skin while promoting circulation.
Boasting the same moisturizing, anti-aging benefits of topical animal collagen while maintaining a cruelty-free status, vegan collagen is a powerful humectant that plumps the top layer of skin, actively reducing fine lines
Found in both our Coco Rose Fudge and Unicorn Fruit Body Polish, rose is packed with antioxidants, vitamins, and minerals that are crucial in tackling dry skin, relieving redness, and preventing damage against free radicals.
Full Ingredients:
Coco Rose Fudge Whipped Body Butter
Acai Your Boobies Serum
Unicorn Fruit Whipped Body Polish
How to Use
Coco Rose Fudge Whipped Body Butter: Apply the intensive body butter to the entire body after showering or bathing. It is particularly suitable for dry skin on feet, knees, elbows, and cuticles -- a little goes a long way!
Acai Your Boobies Serum: Apply a quarter sized amount of serum all over chest and breasts 1-2x per day. Its best paired acai your boobies polish and butter!
Unicorn Fruit Whipped Body Polish: Massage a handful of body polish into skin. Let it sit for a minute or two for complete hydration. Rinse off.
*Results can vary by user, continued use for an extended period of time provides the best chance of seeing results. Even the slightest improvement or minimal change in appearance or feel should be considered a positive result - The key ingredients are natural extracts and should not be compared to results rendered by surgical or medical procedures. Benefits are based on positive customer feedback, testimonials, positive before & after results & ingredient benefit profiles - results are not guaranteed.
Stay updated on our HOTTEST deals, captivating content, and more!