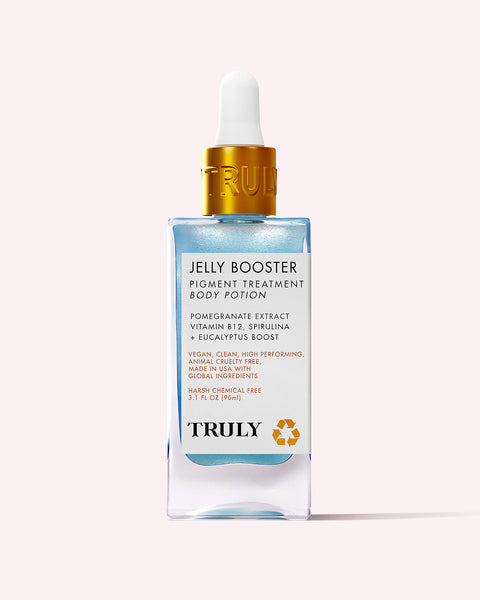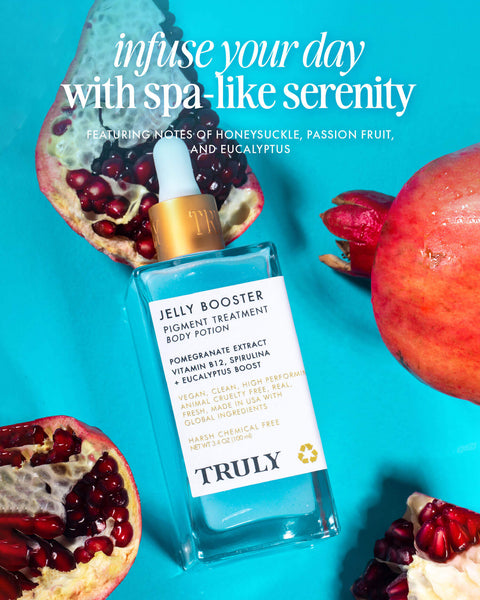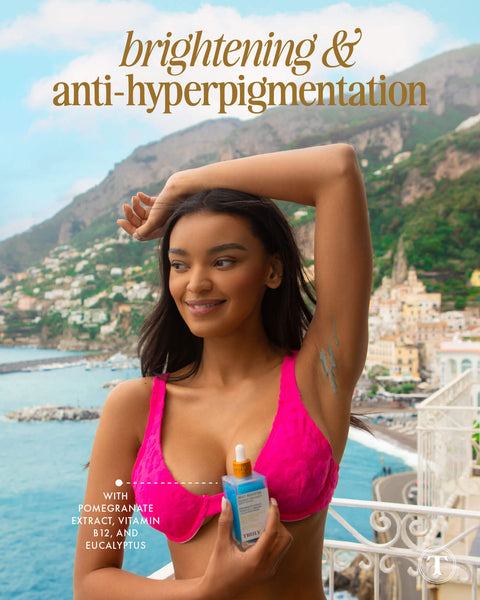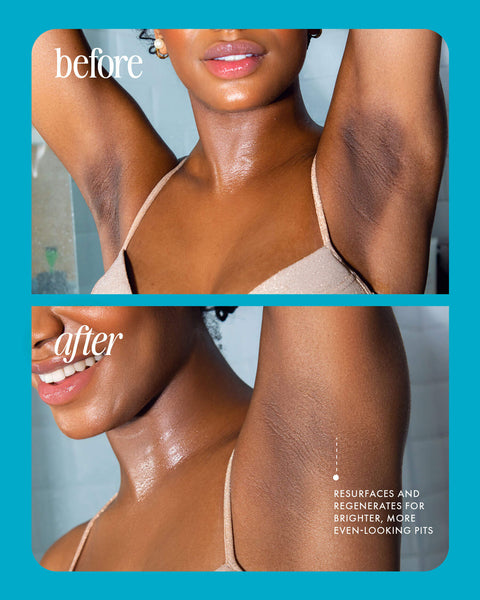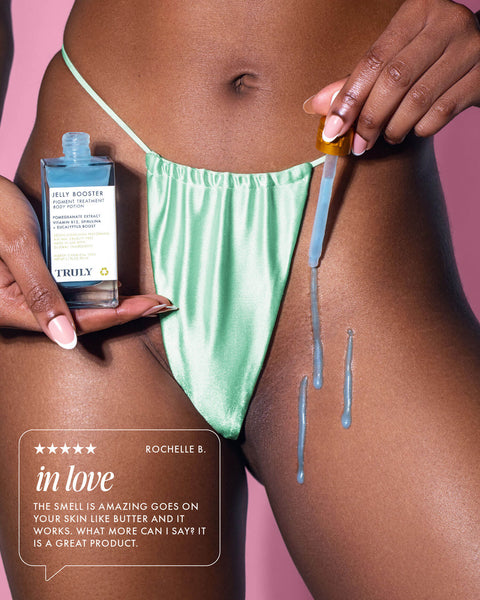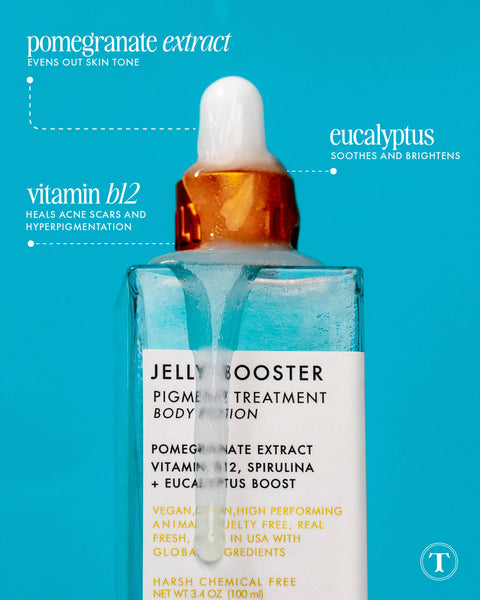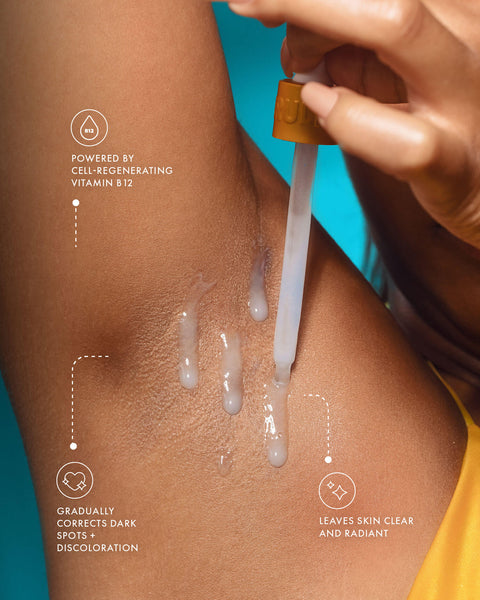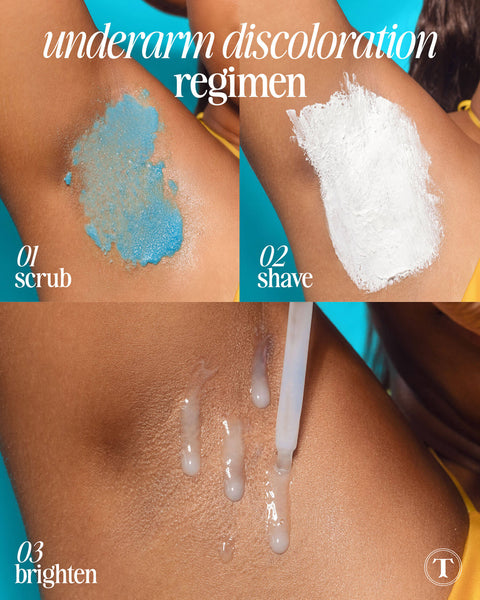 Jelly Booster Pigment Body Potion
>Good to Know:
Hydrating
Resurfacing
Anti-Hyperpigmentation
It's like your best concealer – only better!
Jelly Booster Pigment Serum is an advanced formula of pomegranate extract and vitamin B12 to boost collagen production, spur skin cell regeneration, and improve the appearance of dark spots, hyperpigmentation, and acne scars.
What's Inside
Jelly Booster Pigment Body Potion 3.1 Oz / 90 Ml
🔥 NOT AVALIABLE FOR SALE 🔥
WHY IT'S SPECIAL
Rich in antioxidant and antimicrobial benefits, pomegranate extract neutralizes the effect of free radicals. (In other words, keeping sagginess and wrinkles at bay).
Vitamin B2 is a micronutrient that helps preventing the dryness that leads to oil production.
Witch Hazel Water contains tannins, a natural antioxidant-rich plant compound that acts as a protective barrier for the skin.
What Makes Jelly Booster Pigment Body Potion SO Good?
From body acne scars to skin discoloration on legs and arms, Jelly Booster is the best option to visibly improve the look of hyperpigmentation located on the body. Rich in antioxidant properties, pomegranate and vitamin B12 work in tandem to aid skin health and collagen maintenance while nourishing your skin for your clearest, most radiant skin.
Essential Ingredients:
Pomegranate Extract 💧✨
Vitamin B12 🌟🔥
How to Use:
After showering, apply 4-5 drops of this hyperpigmentation serum to affected areas and gently press onto skin. For best results, use daily – both morning and night.
🔥 NOT AVALIABLE FOR SALE 🔥
What it Targets:
Hydrates
Keeps skin smooth, soft, and radiant all day long.
Lightens Dark Spots + Discoloration
Resurfaces and brightens for clear, even skin.
Acne and Blemishes
Helps improve the look of acne scars and blemishes.
🔥 NOT AVALIABLE FOR SALE 🔥
Subscribe, and Save 10%
Our Jelly Pigment Serum for acne scars and discoloration doesn't work overnight. To see results, you'll need to make it part of your daily skincare routine. Let us make it easier for you by sending a bottle straight to your door each month. To sweeten the deal, we're offering a 10% discount on every order when you subscribe.
No commitment. No stress. Pause or cancel anytime!
🔥 NOT AVALIABLE FOR SALE 🔥
Stay updated on our HOTTEST deals, captivating content, and more!