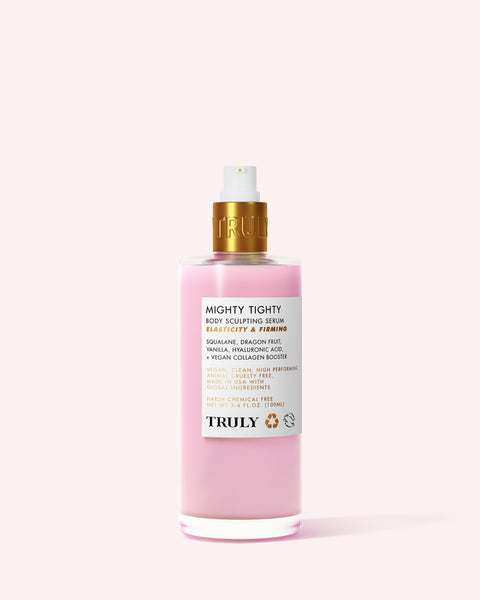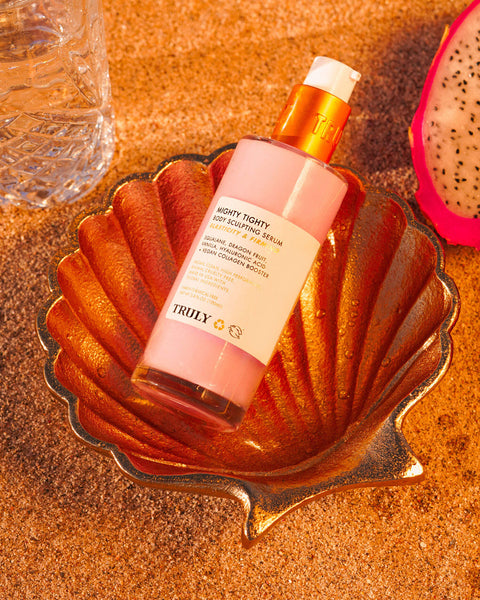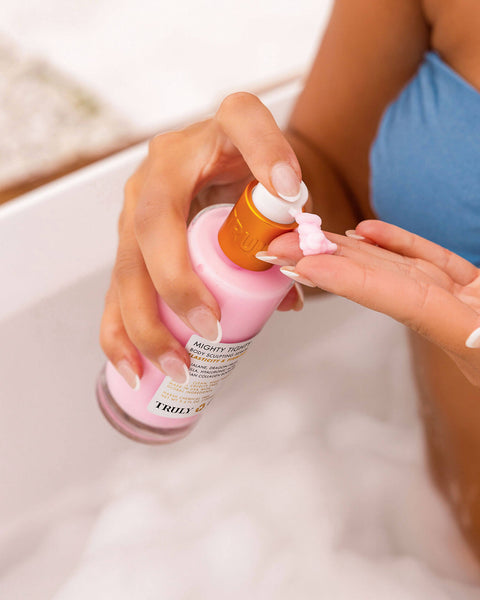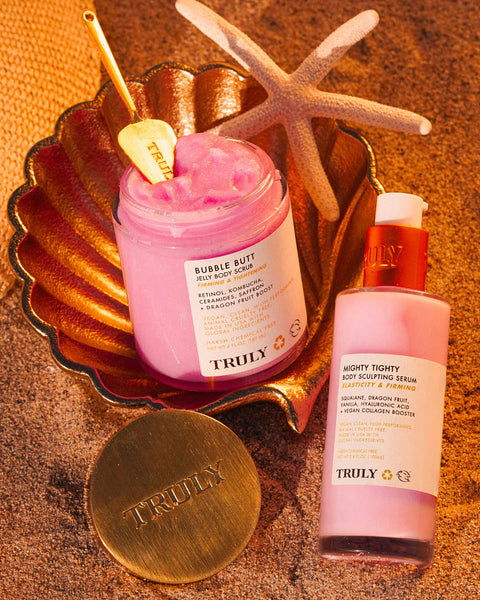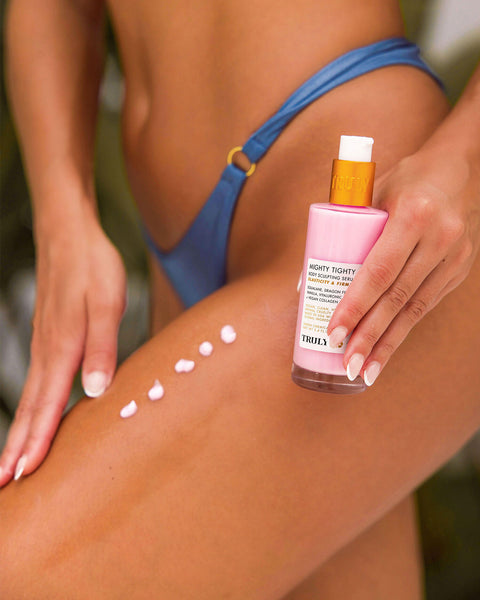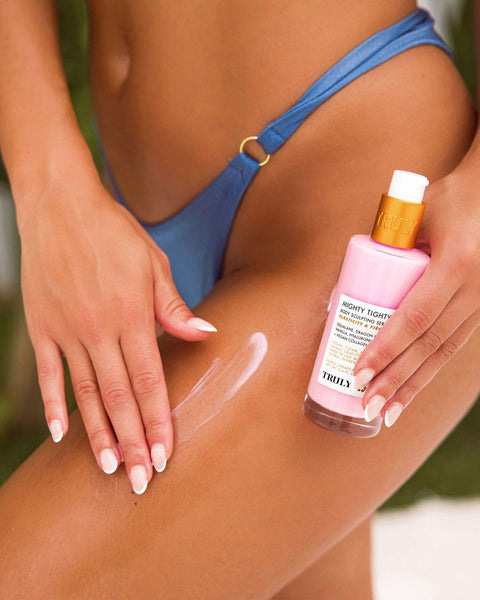 Mighty Tighty Body Sculpting Serum
>
Firming
Sculpting
Hydrating
Restore your firmest physique with our instant body tightener!
Mighty Tighty Body Sculpting Serum is like yoga for the skin. It tightens and tones with a blend of elasticity-boosting dragon fruit and hyaluronic acid for skin that feels instantly firmer. Infused with a spicy vanilla and dragon fruit aroma you'll adore.
Key Ingredients:
Squalane
Dragon Fruit
Hyaluronic Acid
How to Use:
Apply 3-5 drops on body, spread evenly and let absorb to help with tightening and firming. Use daily, morning and night for optimal results.
What it Targets:
Loose, Sagging Skin
Improves skin's elasticity for a firmer, more defined appearance
Fine Lines
Plumps out creases while preventing fine line formation
Dry, Rough Skin
Locks in moisture for smooth, supple skin
Subscribe, and Save 10%
Stay sculpted all summer long and beyond! Subscribe to our Mighty Tighty Body Sculpting Serum and get it delivered to your door every month, two months, or three. Whatever suits you! You'll save 10% on every order!
No commitment. Pause or cancel anytime.
Stay updated on our HOTTEST deals, captivating content, and more!