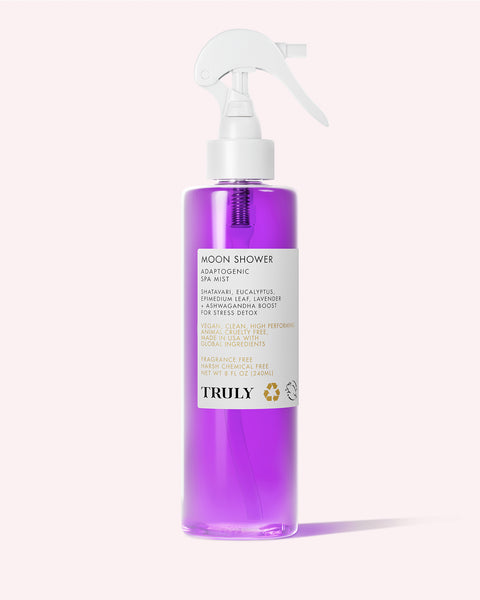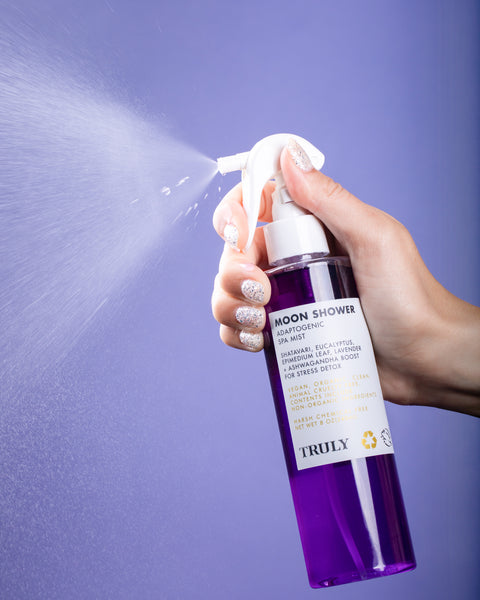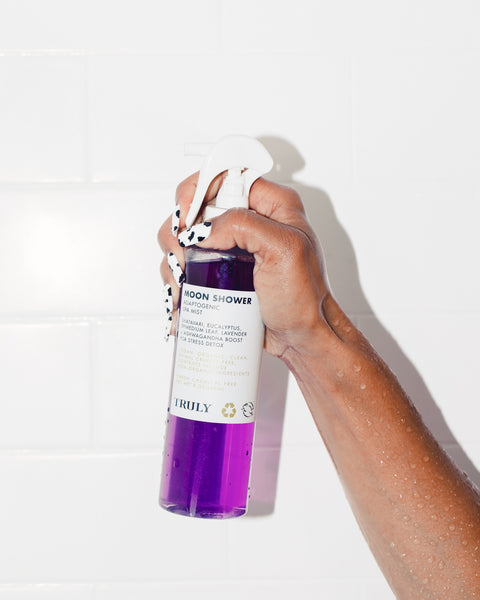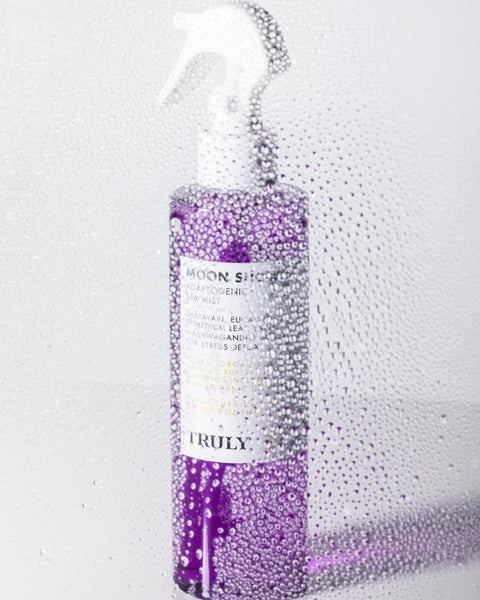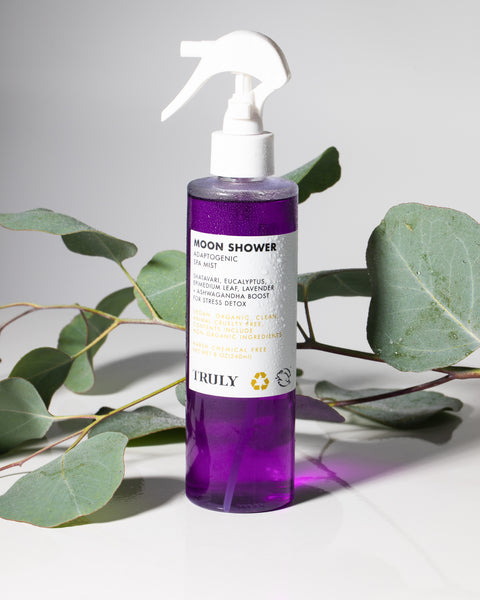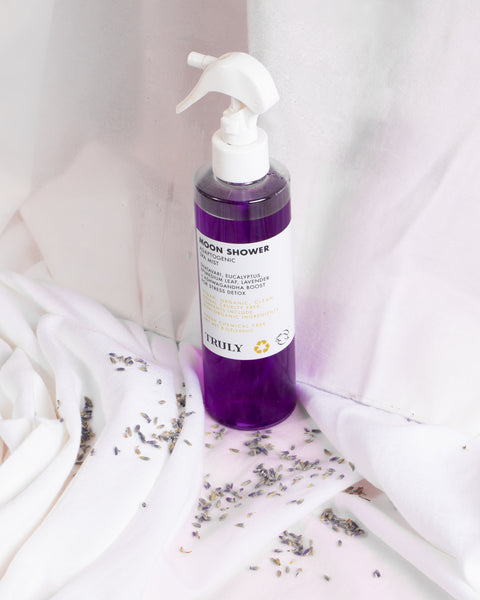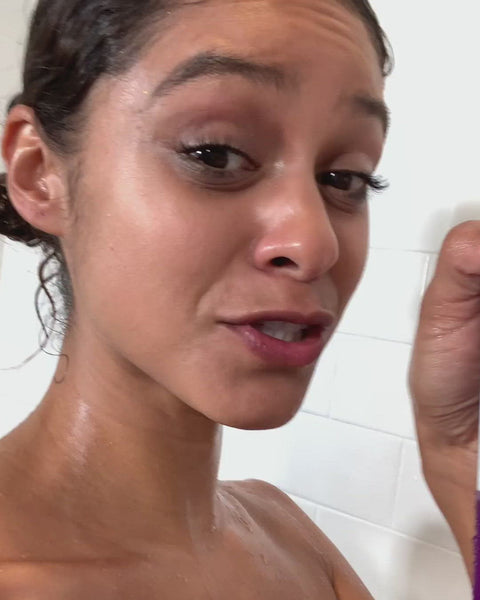 Moon Shower Adaptogen Spa Mist
Take your night time shower routine to a whole new level of chill with Truly's Adaptogenic Spa Mist. Formulated with adaptogenic herbs such as Ashwagandha and calming natural ingredients like Eucalyptus oil that work together to address the effects of stress on the mind and body for a more restful night of beauty sleep.
Why it's Special
Eucalyptus oil heightens the senses, promoting clearer breathing. Ashwaganda helps calm the seneses, creating a zen environment.
How to Use
Spray 3-5 times into your shower for intense spa experience
Stay updated on our HOTTEST deals, captivating content, and more!