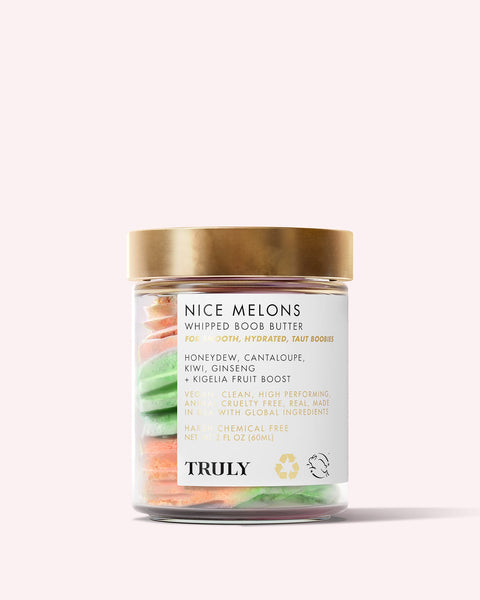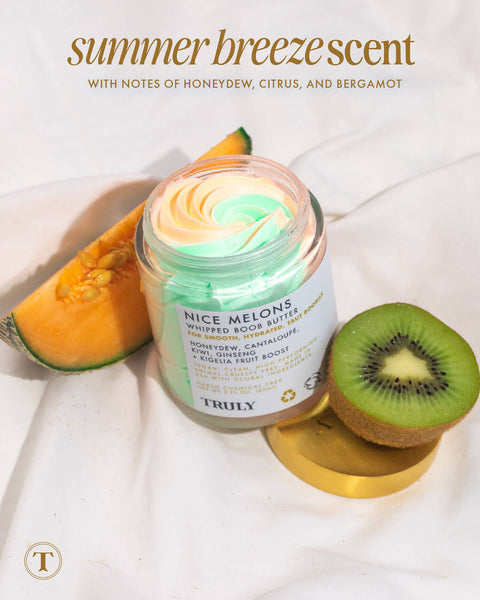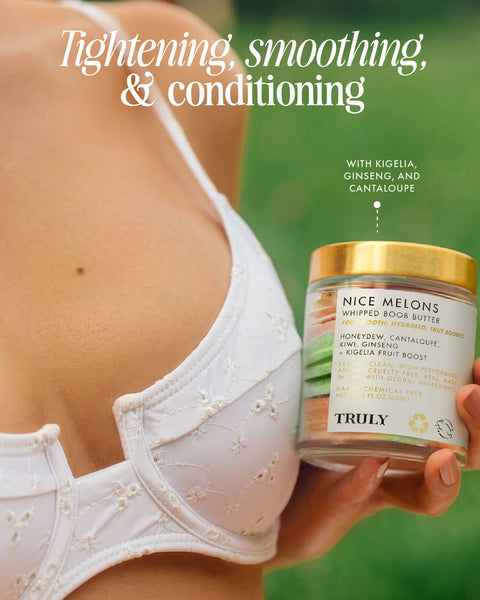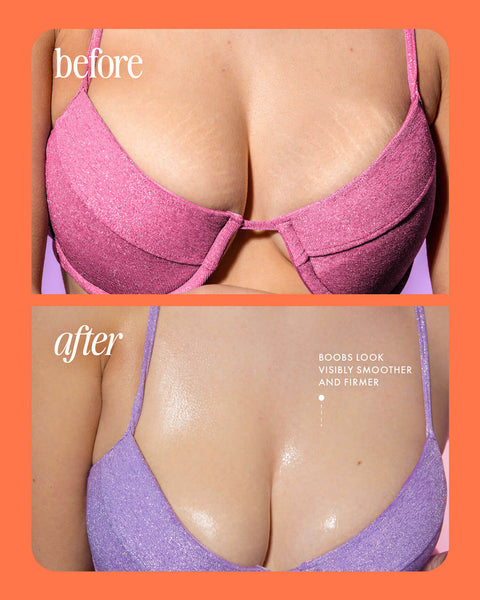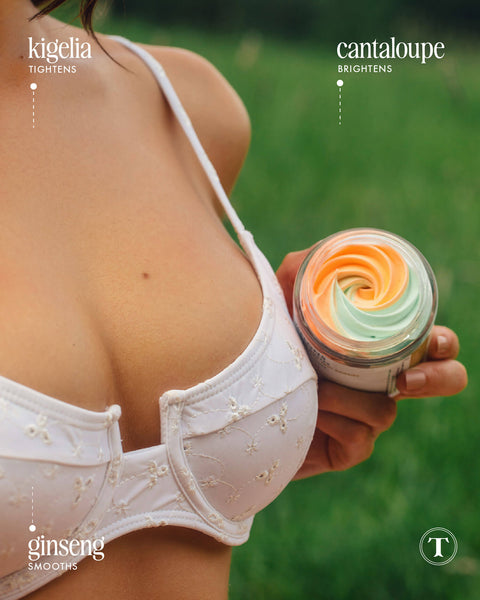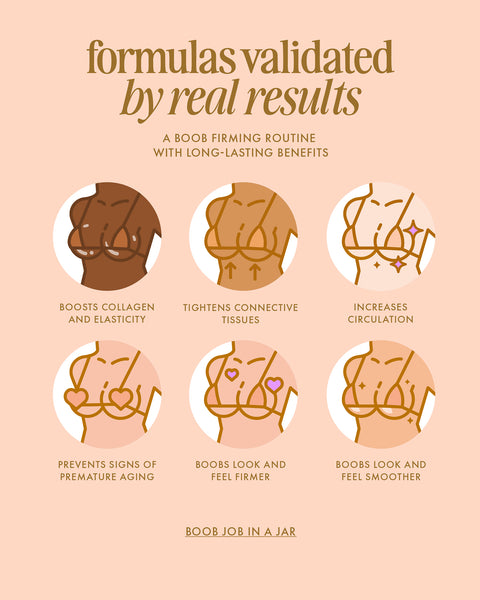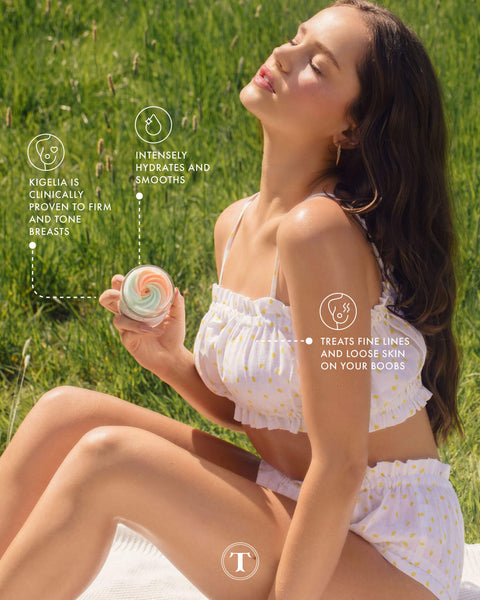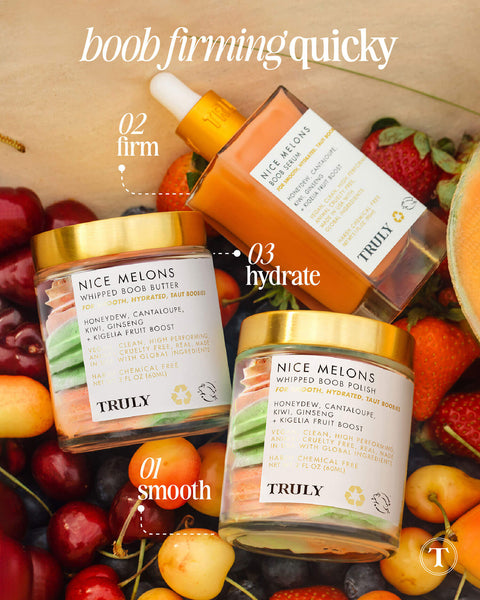 Nice Melons Boob Butter
GOOD TO KNOW
Moisturizing
Tightening
Anti-Aging
Duplicate for build your bundle page
A buttery blend of melon, kiwi and ginseng to deeply condition, even hyperpigmentation, and visibly tighten the complexion of the chest and neck.
🔥 NOT AVALIABLE FOR SALE 🔥
WHY IT'S SPECIAL
Ginseng aids in inhibiting melanin production, combatting hyperpigmentation and uneven dark spots. Because of its antioxidant properties, it is especially useful in preventing fine line formation and UV-induced photoaging.
Shea butter's high content of fatty acids aid in repairing the skin barrier while it's emollient capabilities fill in microcracks - softening and giving the skin a supple appearance.
Kiwi's are naturally collagen stimulating - boasting vitamin C, vitamin E and phytonutrients to influence the aging of cells, improve resistance to UV exposure, and balance the pH of the skin.
Stay updated on our HOTTEST deals, captivating content, and more!