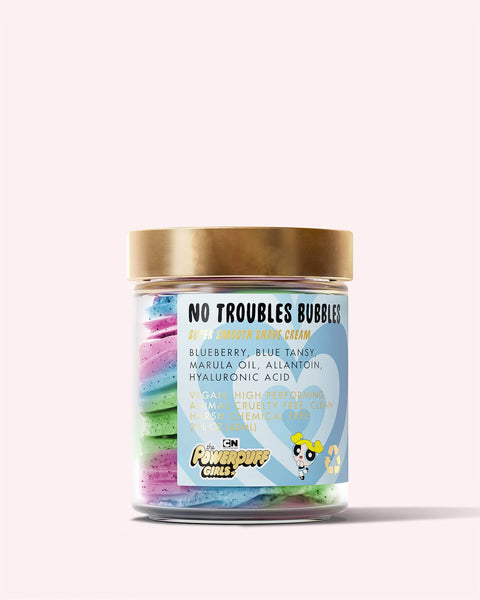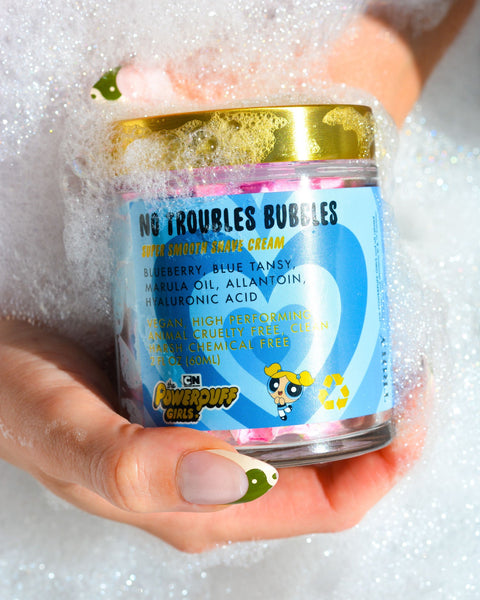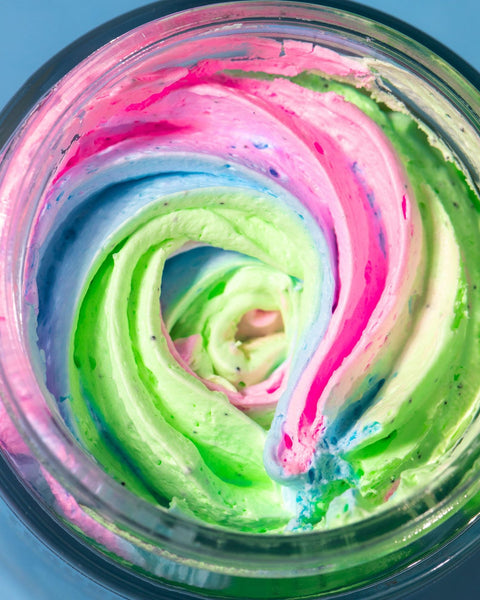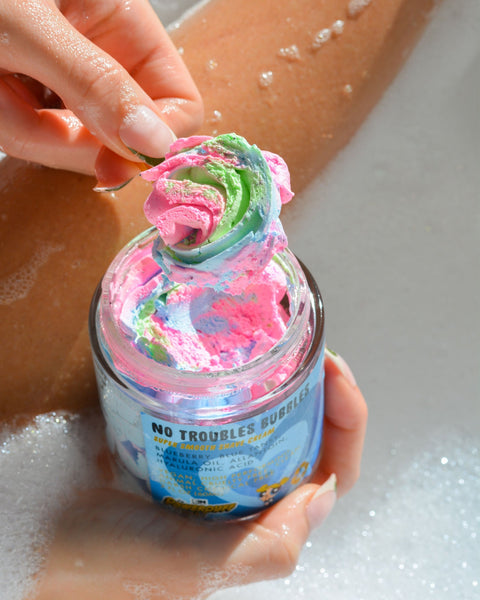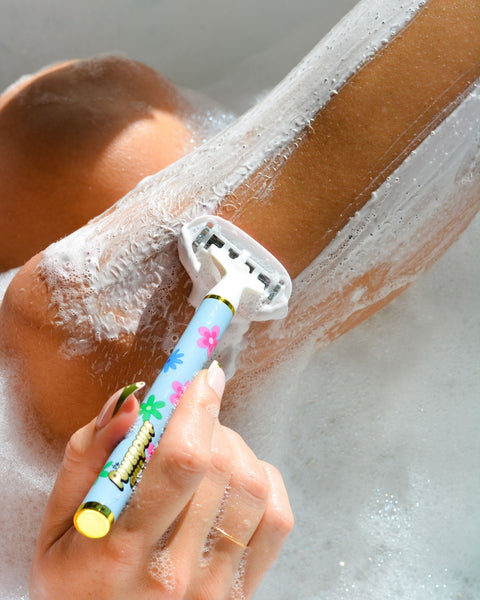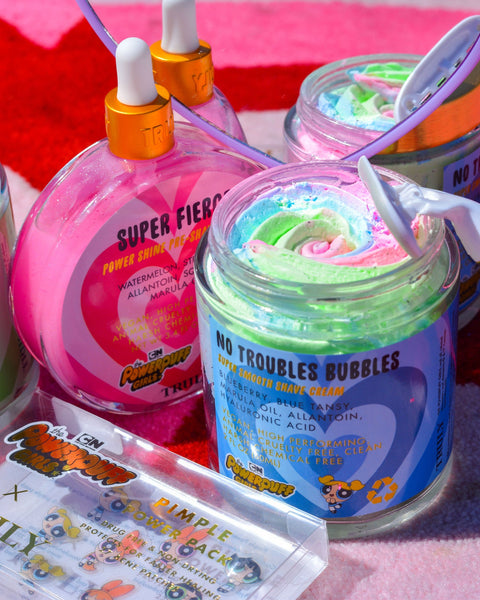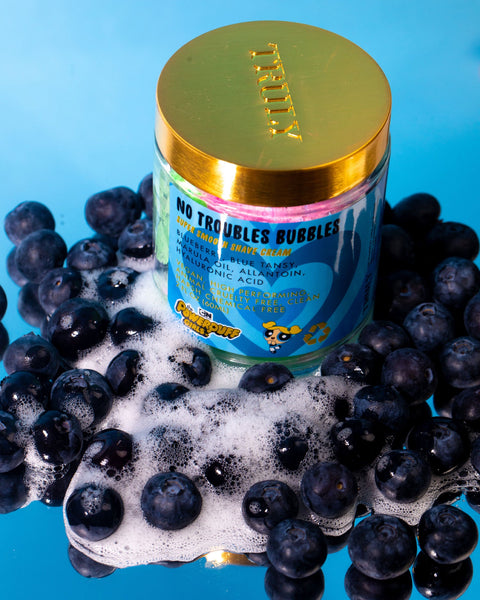 No Troubles Bubbles
GOOD TO KNOW
Softening
Moisturizing
Anti-Aging
Duplicate for build your bundle page
Soft, sweet, and super capable of fighting off skincare code reds: intro'ing our limited edition, Bubbles-inspired shave cream! Antioxidant-packed blueberry, hydrating hyaluronic, and soothing blue tansy swirled to perfection in a moisture-rich, fast lathering + lightweight cream to secure the silkiest shave.
The Powerpuff Girls powerpuff girls powerpuff power puff power puff girls power puff girl Powderpuff Powderpuff girls
🔥 NOT AVALIABLE FOR SALE 🔥
WHY IT'S SPECIAL
Being high in antioxidants + essential fatty acids, marula oil is the perfect skin and hair softener to secure the smoothest shave (without being greasy!)
Blue tansy is crucial in treating razor rash + ingrowns due to its ability to reduce redness, clear congested pores, and calm inflammation.
Stay updated on our HOTTEST deals, captivating content, and more!