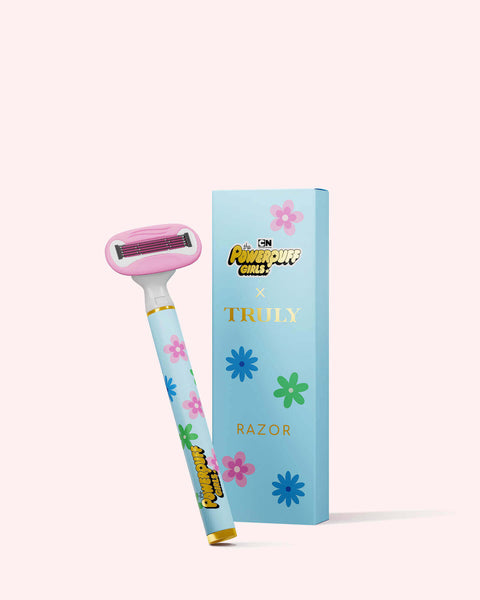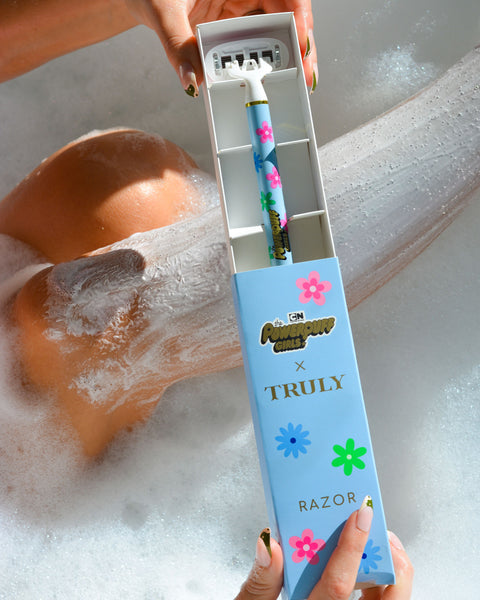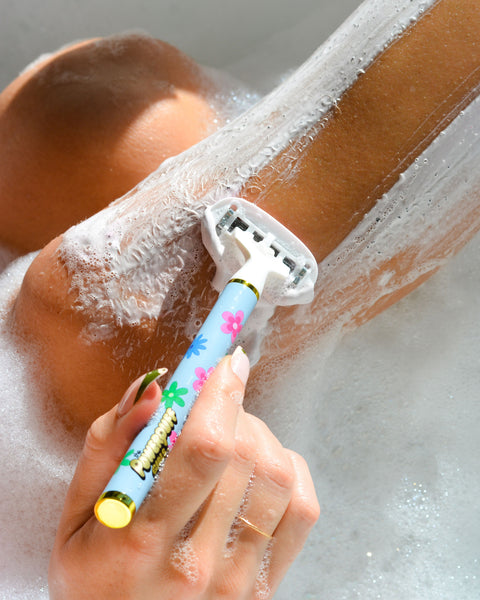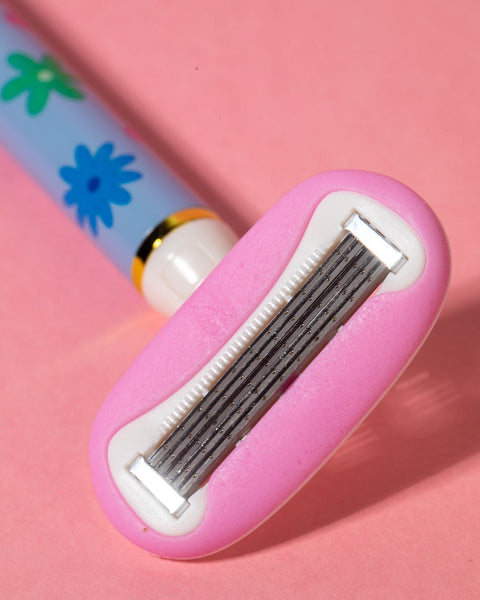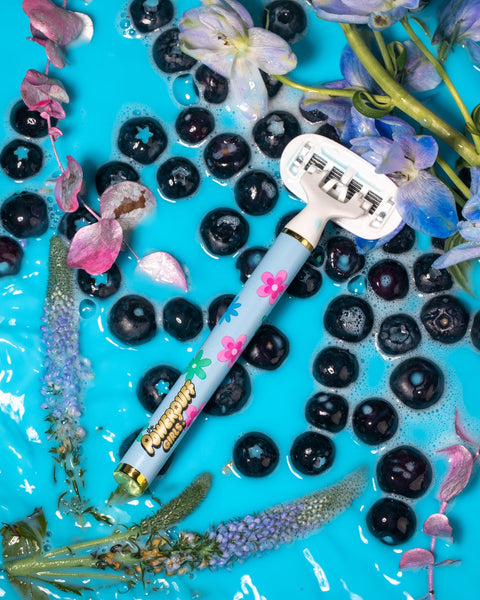 The PowerPuff Girls Razor
Ideal for saving the day while looking cute - our the PowerPuff Girls Razor is easily portable + perfect for a super fast shave, even on the go. A five-bladed flex-grip razor with an extra cushy gel bar for a silky shave and smooth glide.
Why it's Special
Blades getting dull? No worries - simply pop off the razor head and replace with Truly's Razor Cartridges for an extra eco-friendly shave.
How to Use
After applying shaving butter, glide the razor across the skin in the direction of the hair for a smooth, irritation-free shave. Rinse the blades under water after each swipe of the razor. Store in a dry area.
Stay updated on our HOTTEST deals, captivating content, and more!