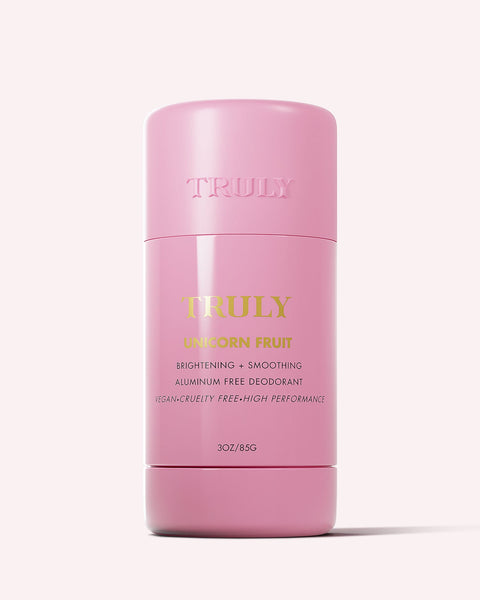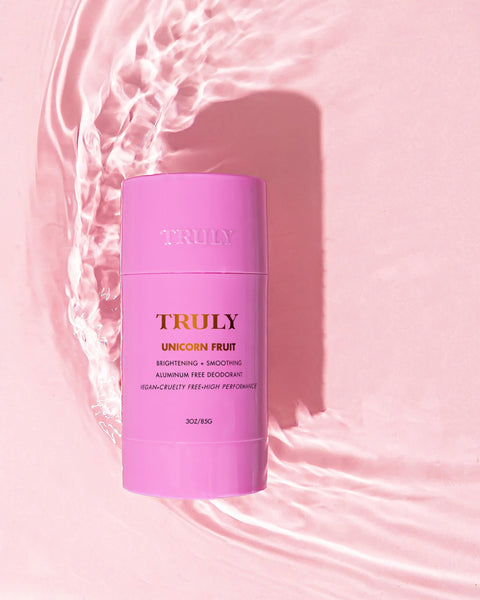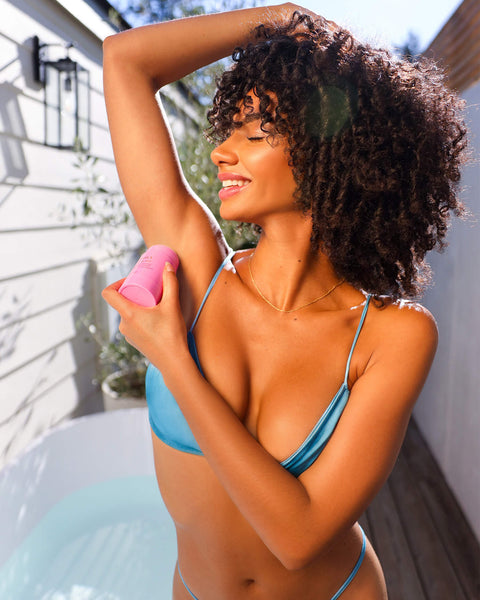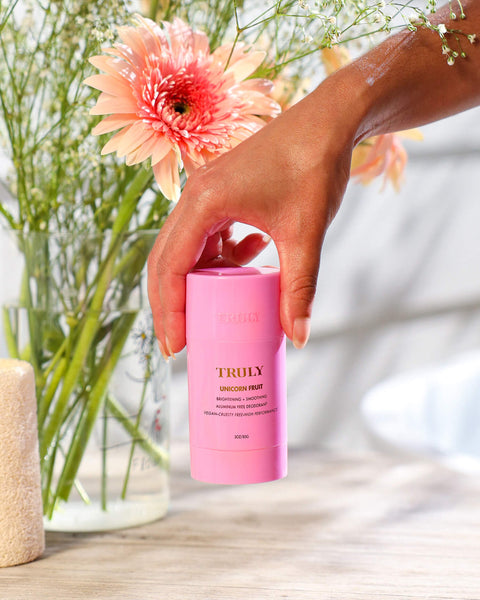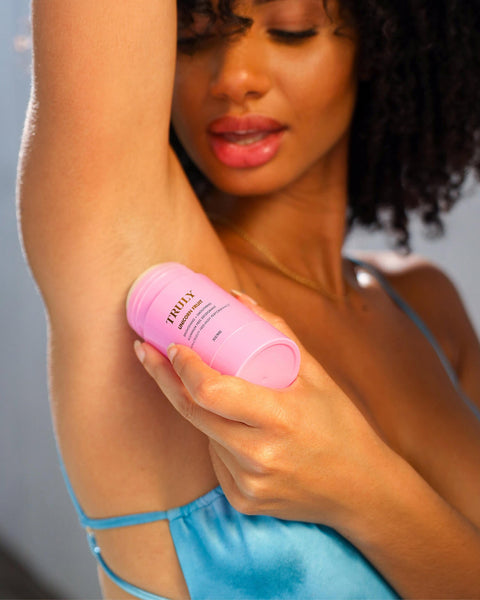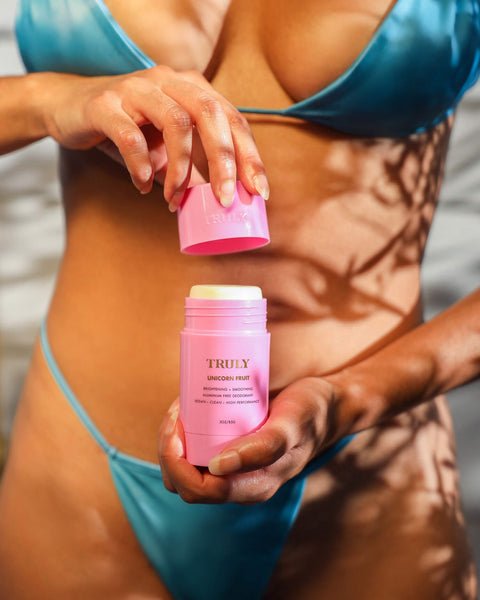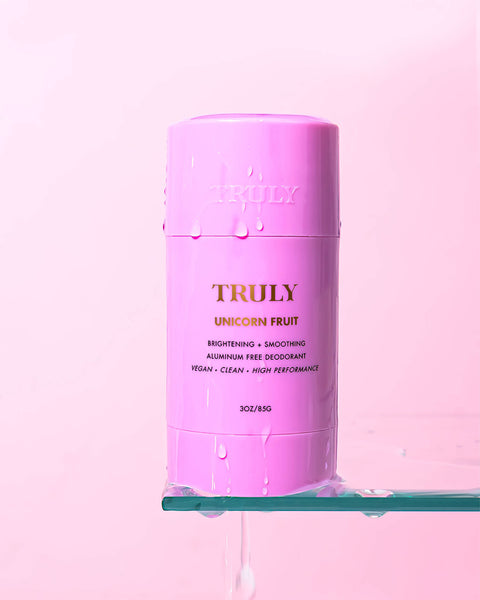 Unicorn Fruit Skin Brightening and Smoothing Deodorant
>Good to Know:
Brightening
Aluminum-Free
Odor-Fighting
Summer Fruit + Cotton Candy Scented
Stay fresh and glowing, all day long! The NEWEST member of our Unicorn Fruit line, this aluminum-free, cotton candy scented deodorant removes odors, impurities, and dead skin cells without irritating skin or staining clothes. Bacuri butter, papaya enzymes + symwhite 377 leave underarm skin smoother, brighter, and sugary scented. Because you deserve the prettiest pitties!
🔥 NOT AVALIABLE FOR SALE 🔥
Essential Ingredients:
Bacuri Butter 💦
Mango Butter 🥭
Papaya Enzymes ✨
Symwhite 377 🌟
How to Use
Swipe it over dry underarms to smell deliciously sweet and sugary all day long. Pro-tip: make it part of your nighttime routine, too – swiping on before going to bed to let its active ingredients work overnight.
🔥 NOT AVALIABLE FOR SALE 🔥
What it Targets
Diminishes Discoloration
Restores your smoothest, clearest pitties!
Brightens
Sheds old, dull cells to reveal your brightest pits.
Freshens
Controls odor-causing bacteria to leaves you smelling fresh all day.
🔥 NOT AVALIABLE FOR SALE 🔥
Subscribe & Save 10%
Get your new favorite aluminum-free deodorant delivered straight to your door each month, and save 10% on every order!
Pause or cancel anytime – we won't take it personally, babe! 😉
🔥 NOT AVALIABLE FOR SALE 🔥
Stay updated on our HOTTEST deals, captivating content, and more!