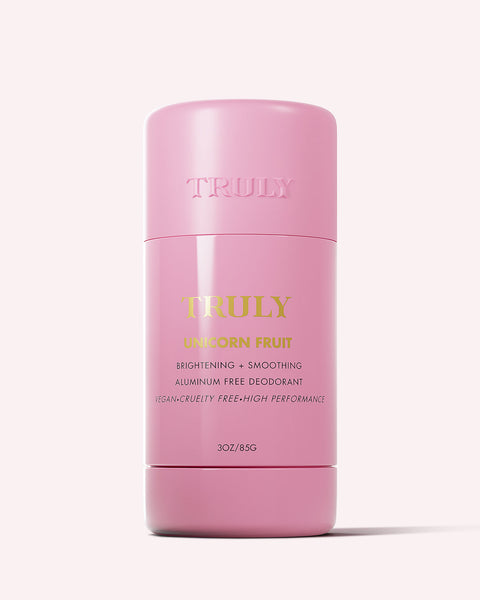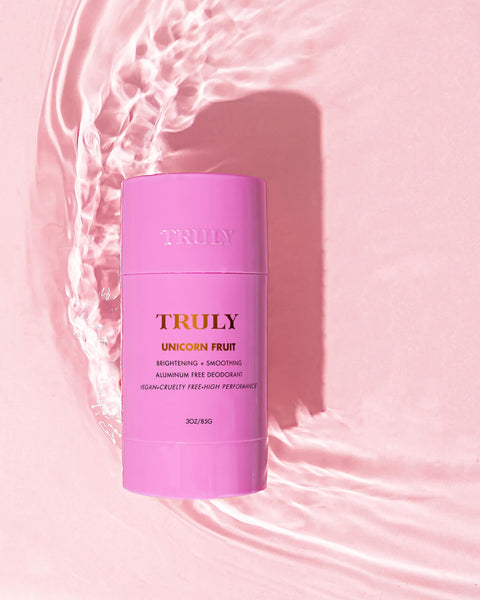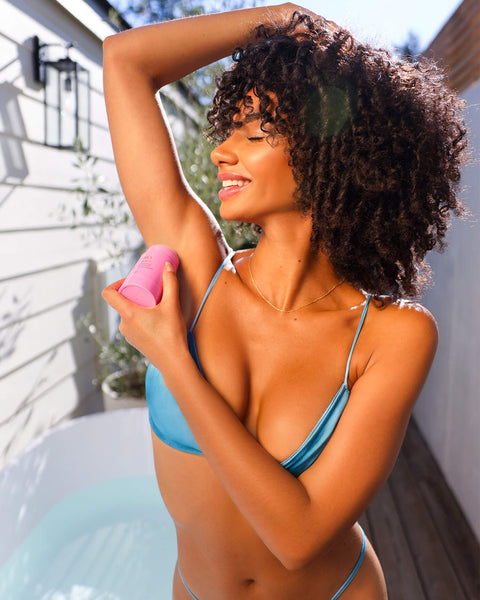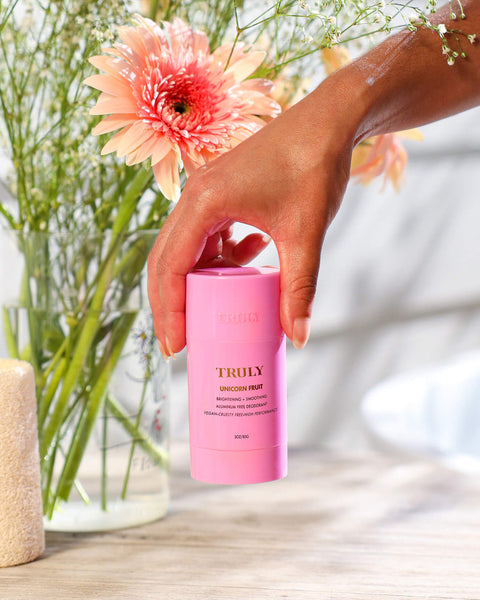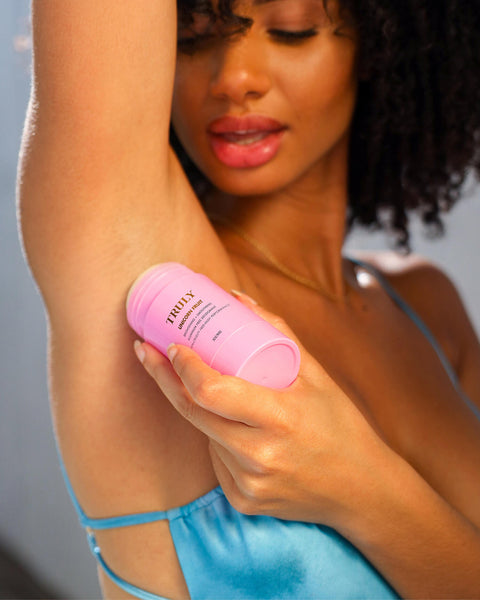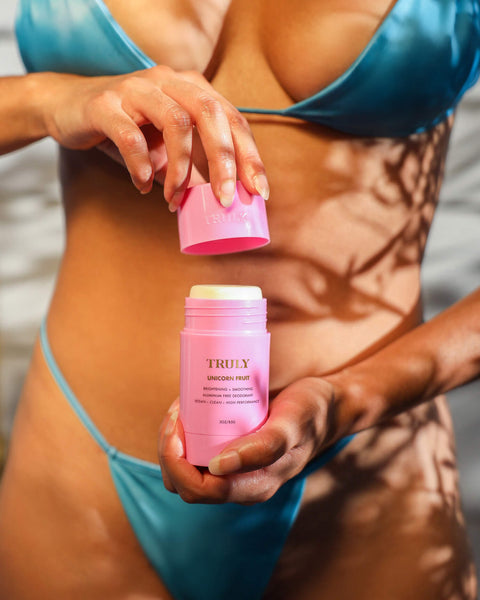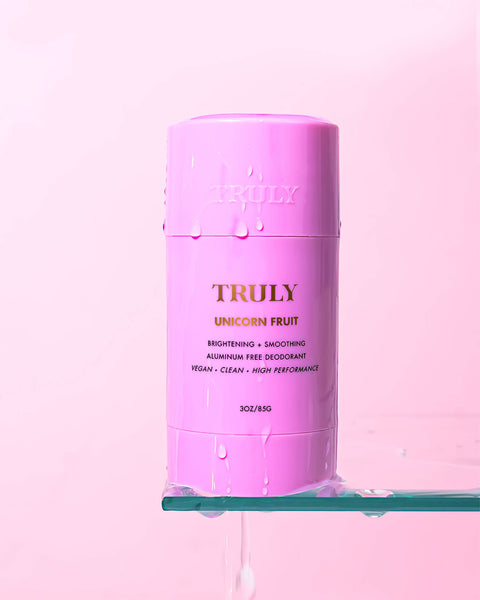 Unicorn Fruit Skin Brightening and Smoothing Deodorant
>Good to Know:
Brightening
Aluminum-Free
Odor-Fighting
Summer Fruit + Cotton Candy Scented
Stay fresh and glowing, all day long! The NEWEST member of our Unicorn Fruit line, this aluminum-free, cotton candy scented deodorant removes odors, impurities, and dead skin cells without irritating skin or staining clothes. Bacuri butter, papaya enzymes + symwhite 377 leave underarm skin smoother, brighter, and sugary scented. Because you deserve the prettiest pitties!
Essential Ingredients:
Bacuri Butter 💦
Mango Butter 🥭
Papaya Enzymes ✨
Symwhite 377 🌟
How to Use
Swipe it over dry underarms to smell deliciously sweet and sugary all day long. Pro-tip: make it part of your nighttime routine, too – swiping on before going to bed to let its active ingredients work overnight.
What it Targets
Diminishes Discoloration
Restores your smoothest, clearest pitties!
Brightens
Sheds old, dull cells to reveal your brightest pits.
Freshens
Controls odor-causing bacteria to leaves you smelling fresh all day.
Subscribe & Save 10%
Get your new favorite aluminum-free deodorant delivered straight to your door each month, and save 10% on every order!
Pause or cancel anytime – we won't take it personally, babe! 😉
Other Pit Perfecting Essentials
Stay updated on our HOTTEST deals, captivating content, and more!